For beginners in tennis, ideal rackets should be fairly easy to use, have a nice mixture of power and control, and be neither too easy or too difficult to use. Most starters will not be able to control a racket that is too powerful (oversize head, very light weight). The ball would just fly off the racket. On the other hand, if the racket has a small head and is too heavy, beginners will find it harder to time their swings, hit the sweet-spot, and get the right amount of power and direction on their shots.
Therefore, the material of construction, length, weight, head size, power and balance are key factors in racket selection. With all of these in mind, here are five hand-picked tennis rackets that are ideally suited for tennis beginners.
# Wilson Pro Staff 97LS
Cost: Rs. 12750 — Buy it on Amazon
Inspired by the RF97 Autograph ProStaff that was designed by the great Roger Federer himself, the 'LS' version makes the legendary precision and feel of Pro Staff more accessible. At around 300g, the same 97 sq. inch head size of the racket Roger Federer prefers, and with a more open string pattern. This masterpiece brings the pure, classic feel of the Pro Staff into a manageable package for beginners.
This is the absolute best of the best out there and the only reason to look elsewhere is the hefty price tag.
Cost : Rs. 4799 — Buy it on Amazon
The Pulsion 102 is the way to go for Nadal fans and is the perfect choice as the very first racket for someone looking to get into the sport. Featuring a graphite composite frame construction, this 27″ tennis racket features a durable, yet lightweight frame design. It provides an incredible feel, better control and easy maneuvering on the court. With a 340 mm balance and extended head size, it's a great way to get introduced to the game.
The range of Pulsion rackets is suited to recreational players, competing in club and local tournaments, as somewhat serious beginners. This racket has a smaller head size, but is heavier in weight, offering greater power.
#Â Prince Textreme Tour 100T
Cost: Rs. 8021 — Buy it on Amazon.in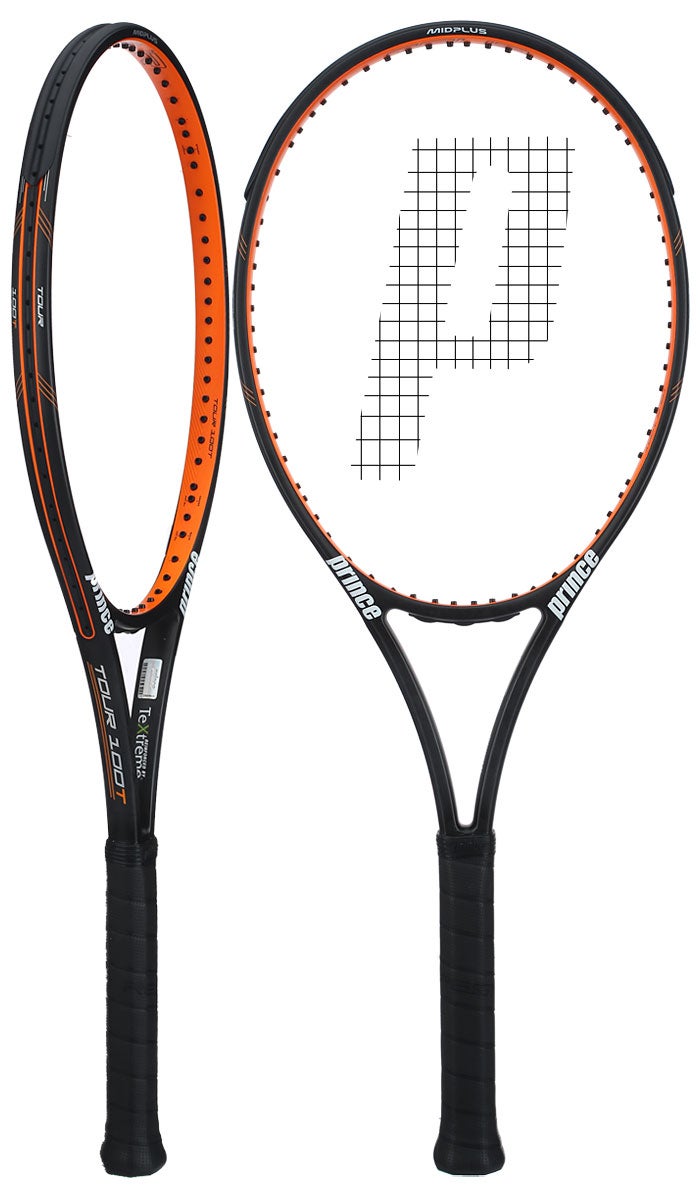 Players searching for a fast racquet loaded with controllable power will want to take a serious look at this racket. Prince has added Textreme (a strong and light material that is also being used in Formula 1 cars) to the shaft of this racquet, resulting in more stability without sacrificing any maneuverability.
The super-strong TeXtreme strengthens weak spots on the frame without adding bulk, resulting in one of the most well-balanced frames on the market. Offering stability, spin, and power, it's a superb tournament-level racket for beginners at the club level.
#
Yonex EZone Ai Feel
Cost: Rs. 4727 — Buy it on Khelmart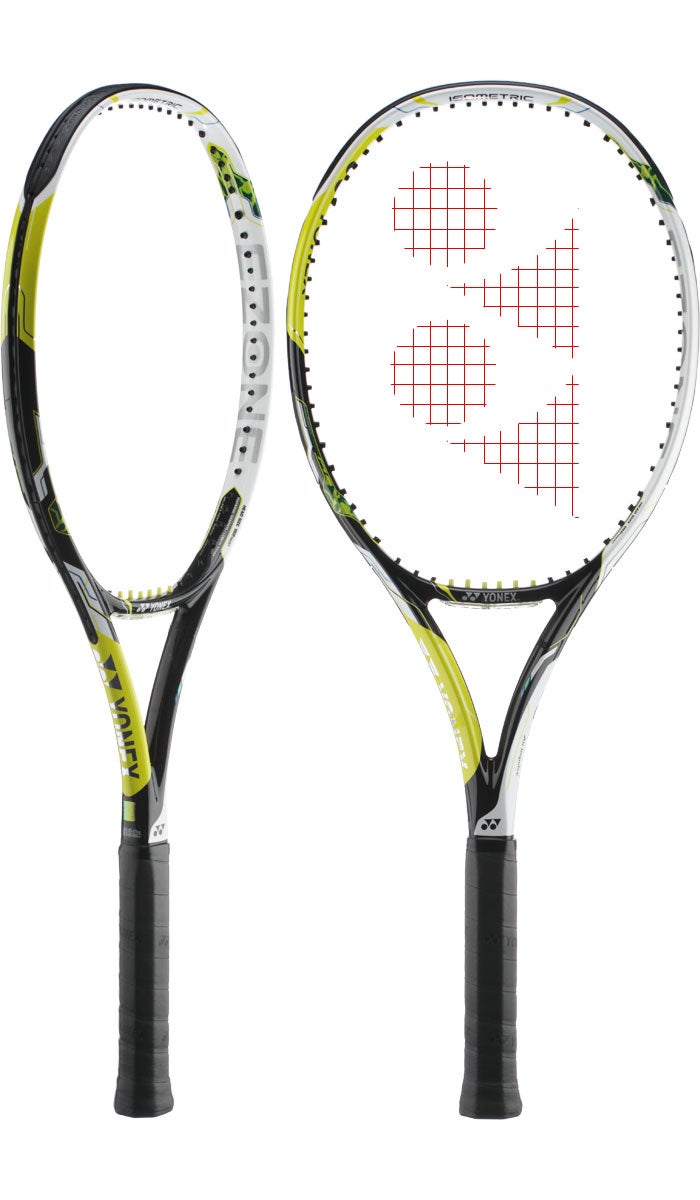 For those players who enjoy the feel of the ball, the Yonex is a good choice as it has less vibration dampening than some. Made from graphite, with ample head size, this racket is very maneuverable and controls the ball well even when you don't hit the sweet spot.
With the E-Zone Ai Feel Yonex has created a very speedy and comfortable option for beginners and intermediates. The open 16×19 pattern provides more than enough bite for bringing the biggest shots down on time. At the net, the 102 sq. inch head creates a nice platform for blocking the ball back, and the maneuverability makes it easy to position the racket on heated exchanges. Finally, the light weight lends itself to explosive swing speed on serves with some nice action on slices
#
Head Liquidmetal 8
Cost: Rs. 11440 — Buy it on Amazon, Flipkart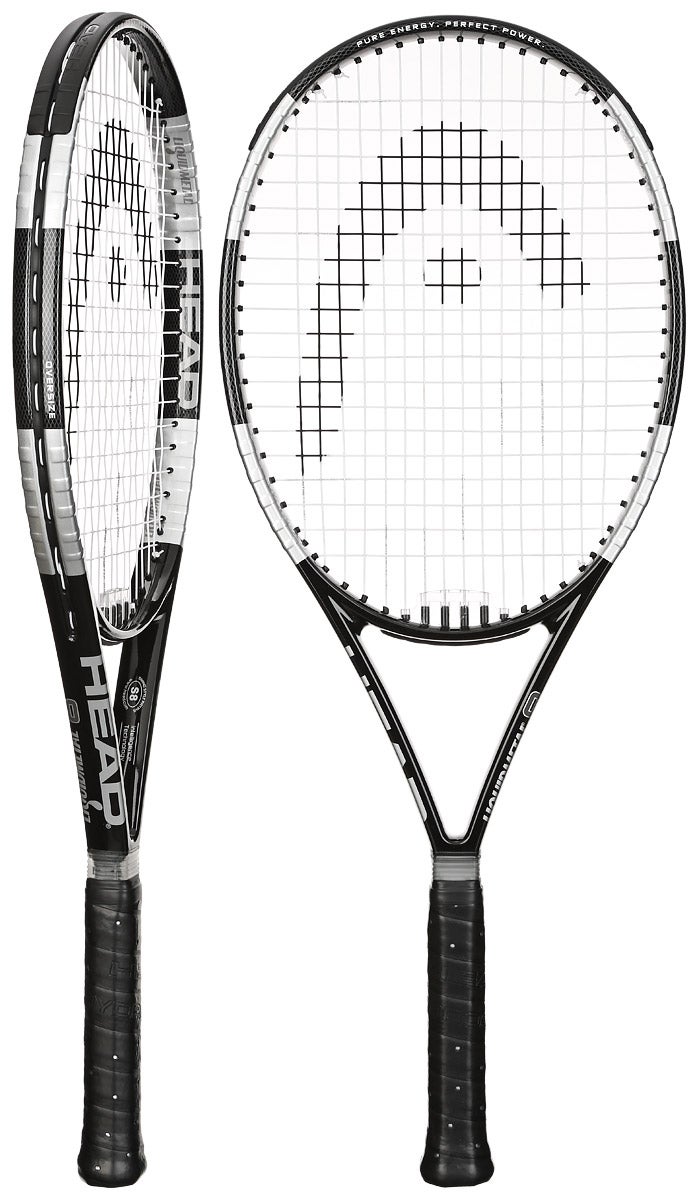 The Liquidmetal 8 happens to be one of Head's more popular models, promising power, control, and comfort in an all-in-one package. The Liquidmetal name refers to the special material applied to four areas on the racquet's face, which improves on power output and energy return by a great deal.
Liquidmetal is a unique material with a liquid atomic structure that you can see applied to the 2, 4, 6 and 8 'o clock positions of the racquet face. It utilizes all of the energy your swing generates so that no energy is lost on ball impact. This special material does not deform on contact, resulting in maximum energy return and 29% more power for every shot. That means it takes less energy for the beginner to produce more power.
# Wilson Energy XL
Cost: Rs. 6824 — Buy it on Amazon, Flipkart
The Energy XL Tennis racket is an oversized recreational racket for any player type. The extra length provides more power to kickstart your game. What's more? It's one of the cheapest Wilson rackets you'll find anywhere, considering its massive 112 sq. inch head size for a bigger sweet spot, and offers excellent usability for the miserly price.
The titanium alloy construction makes it light in weight, extraordinarily corrosion resistant and the abE to withstand extreme temperatures, making it a robust choice for beginners who will put their racket through much abuse.
You might also like:Â These Are The 5 Best Serve Techniques In The History Of Tennis