Have you struggled to pick yourself from the bed and go to the court? Or did the sun shine too bright for a Football day? We have been there too.
Therefore, we have curated a list of 5 ways that will help you stick to a sport: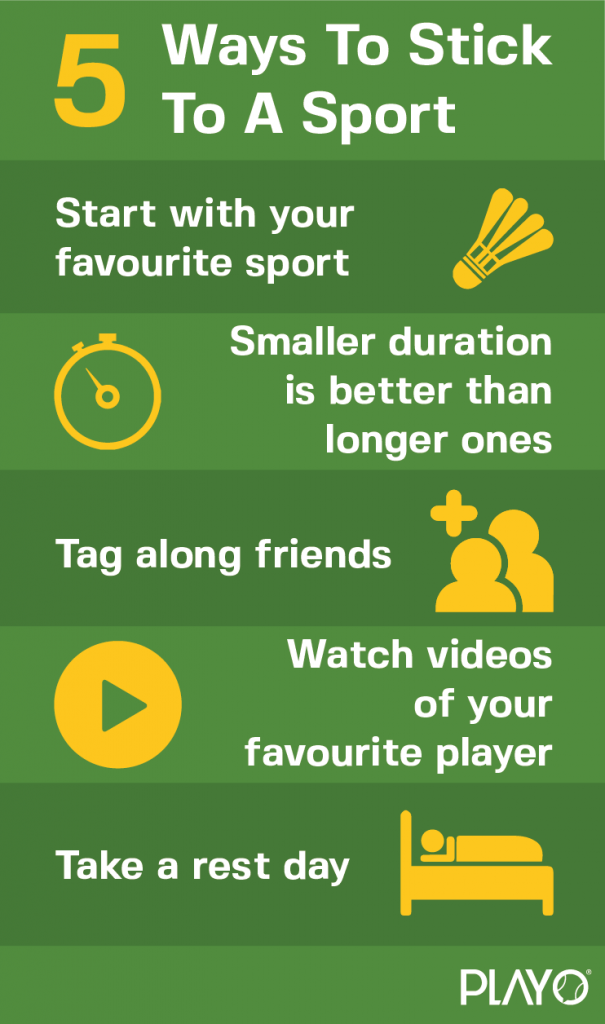 The views and opinions expressed in this article are those of the author and do not necessarily reflect the views of our Company, partners and other organizations. While any information provided on our blog is true to the best of our knowledge, we do not guarantee the veracity, reliability or completeness of the information presented. Any advice or opinion is purely for information purposes and should not be construed as an alternative to professional advice.
Comments
comments