NON-MARKING BADMINTON SHOES ONLINE | When playing badminton, it's important to slip into a pair of comfortable shoes. This will help with your footwork, ensuring that you play to the best of your abilities.
However, you must be able to preserve the etiquette of the badminton court while staying comfortable. Most players buy shoes that leave marks on the court, making it look unsightly. This isn't very polite. To avoid this problem, you'll need to get yourself a pair of non-marking badminton shoes, and here are ten inexpensive shoes that will do the trick.
1) Nivia Appeal Badminton Shoes
Cost: Rs. 980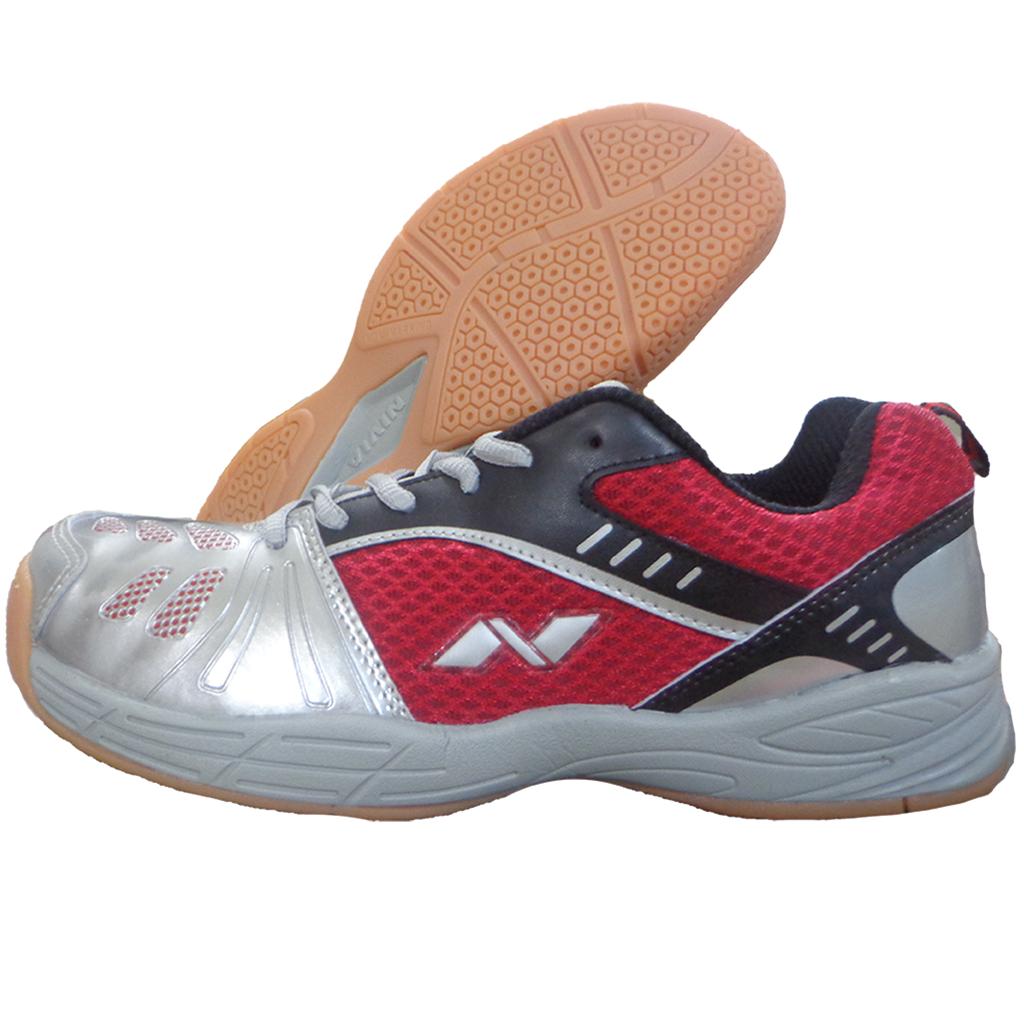 A popular badminton brand in India, Nivia now offers you a pair of non-marking badminton shoes for the price of Rs. 980. They may not be the most durable shoes in the market, but they should last you a year or two, based on your gameplay. Made from synthetic leather and mesh, these shoes are perfect for all you amateur badminton players out there.
2)

Feroc
Cost: Rs. 949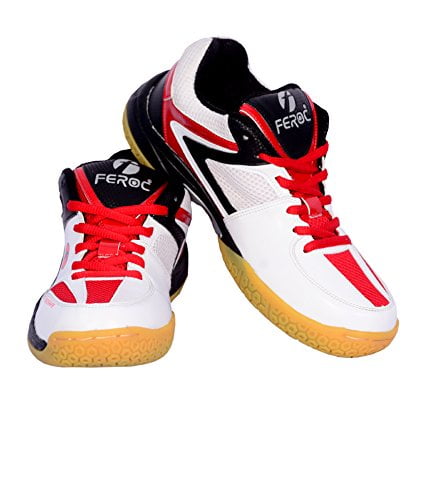 One of the lesser-known badminton brands in the market, Stag offers an affordable shoe at just Rs. 1,029. These shoes are sure to improve your gameplay and come in 3 different colour combinations – green and blue, red and blue, and white.
So if you're looking to buy decent-quality shoes without making a substantial investment, this one is for you.
3) Nivia Badminton Flash Shoes
Cost: Rs. 930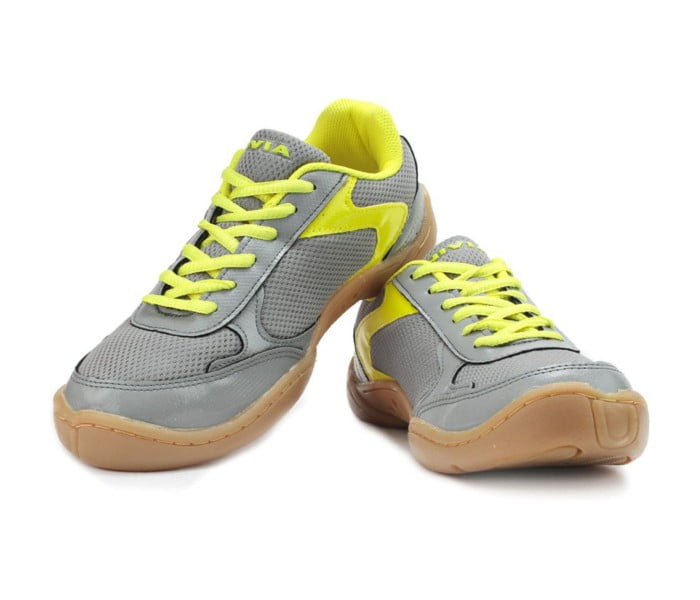 This pair comes in two attractive colour combinations – white/blue and dark grey/yellow. You'll be paying between Rs. 930 and Rs. 999, based on the colour and delivery, and it's worth every paisa! You can choose between a solid or striped print on the shoe, and it looks great either way!
4) Vector X Warrior Badminton Shoes
Cost: Rs. 899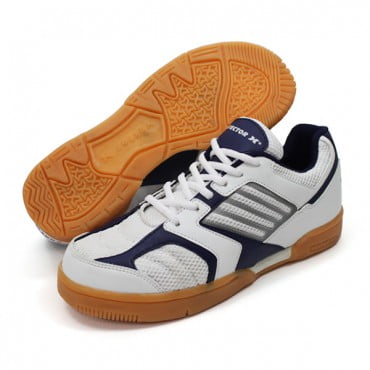 This beauty is priced anywhere between Rs. 760 and Rs. 999, based on the choice of colour, pattern, and delivery location. It's ideal for players looking to improve their footwork as it's made using a lightweight mesh and the soles are of non-marking rubber.
This shoe is also surprisingly durable and uses an eco-friendly adhesive in its design.
5) Zeefox Ryder Men's Badminton Shoes
Cost: Rs. 900
For the average price of Rs. 900, this pair of shoes is a great bargain. The inside is made of linen, making it an extremely comfortable fit. It's available in a variety of sizes and colours, so you can choose a shoe that suits your preferences.
Cost: Rs. 999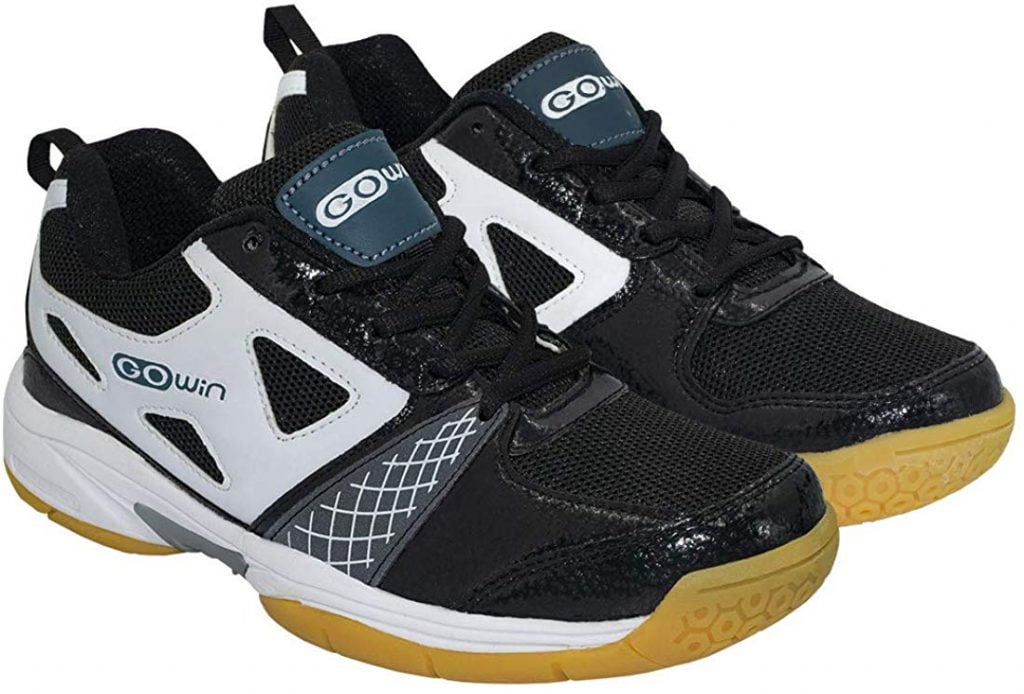 This shoe was created for recreational badminton players and can be used for squash games as well. It comes in a variety of sizes and two distinct colours – grey/red and grey/lunar blue. If you're just venturing into the world of badminton, this is the perfect shoe for you as it costs just Rs. 999 and is incredibly durable.
Choose Wisely
When selecting a badminton shoe, you must take your time and try various brands and sizes. It's important to get a shoe that fits well and allows your feet space to breathe as this will help in your footwork.
Be sure to pick up at least two pairs and alternate between them every game. This way you can air out your shoes and allow them to regain their shape.
You might also like:Â These 5 Badminton Rackets Will Help You Get Better At Doing The Smash