ESSENTIAL TENNIS GEAR AND EQUIPMENT
To play any sport effectively or professionally, you need to possess the right equipment.
And Tennis is no different.
Having the right equipment in your Tennis kit can mean the difference between winning and losing a match. Besides, coming to a match with the necessary equipment will ensure that you feel mentally prepared to deal with whatever comes your way.
So without further ado, here's what every Tennis player needs in their Tennis bag.
Racquets
This one is quite obvious, and if you haven't got one then there's no point in reading the rest of the article. However, if possible, keep at least one spare racquet with you in case something goes wrong during the match.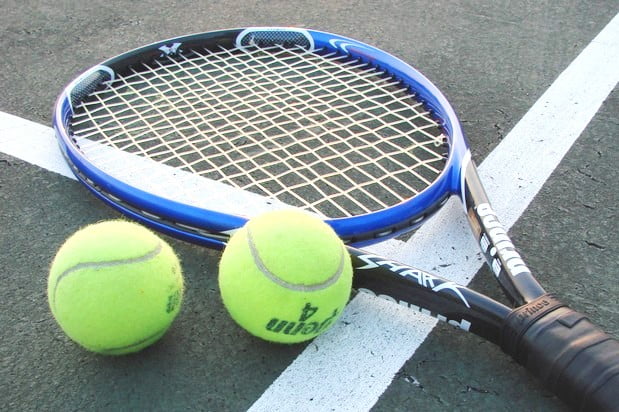 Ensuring that you have a spare racquet strung the same way and with a similar grip will make the transition a lot smoother in case you need to switch racquets.
Balls
This one is quite obvious, and unless you're participating in a tournament where you'll be supplied with the ball, carry at least two with you. Having a Tennis ball is essential if you want to start a game. And the best part is, even if you haven't got a partner to play with, you can play by yourself by bouncing the ball off the wall.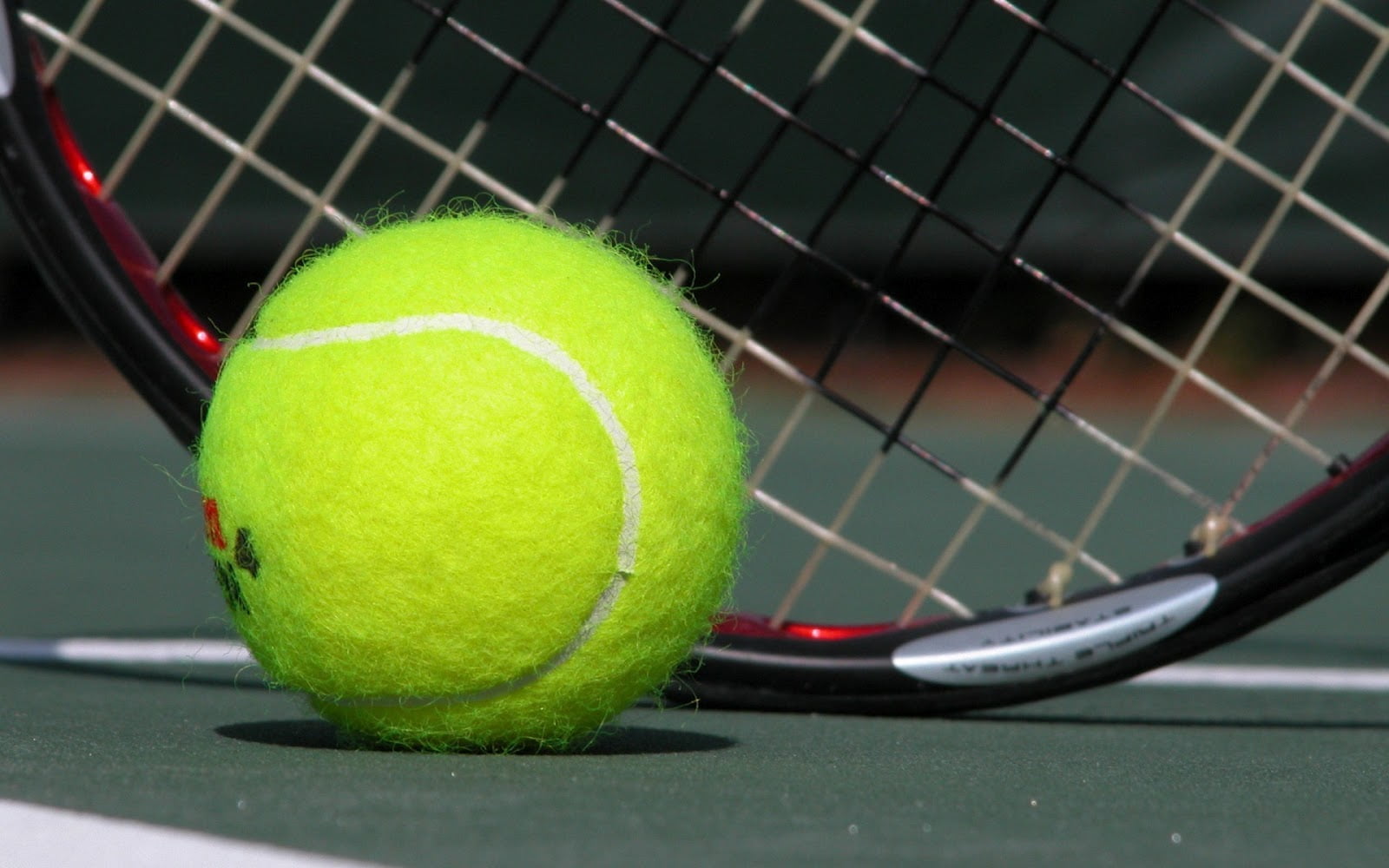 Also read:Â Few Weird Rules That Always Made Us Question The Tennis Scoring System
Extra Clothes
Always keep spare shorts, skirts, socks, underwear, and shirts in your Tennis bag. You never know how long a match will last, and sometimes a change of clothes can help clear away the sweat built up during a match and refresh your mind.
Towel
This isn't such an obvious accessory to have during a Tennis match, but it can be quite handy during a break. After a point is scored, you can head over to your kit and quickly wipe the sweat of your face and hands. This way you'll have something to do while pondering over your strategy and deciding what to do next. By wiping away the sweat, you also help yourself focus and you can return to the game feeling refreshed.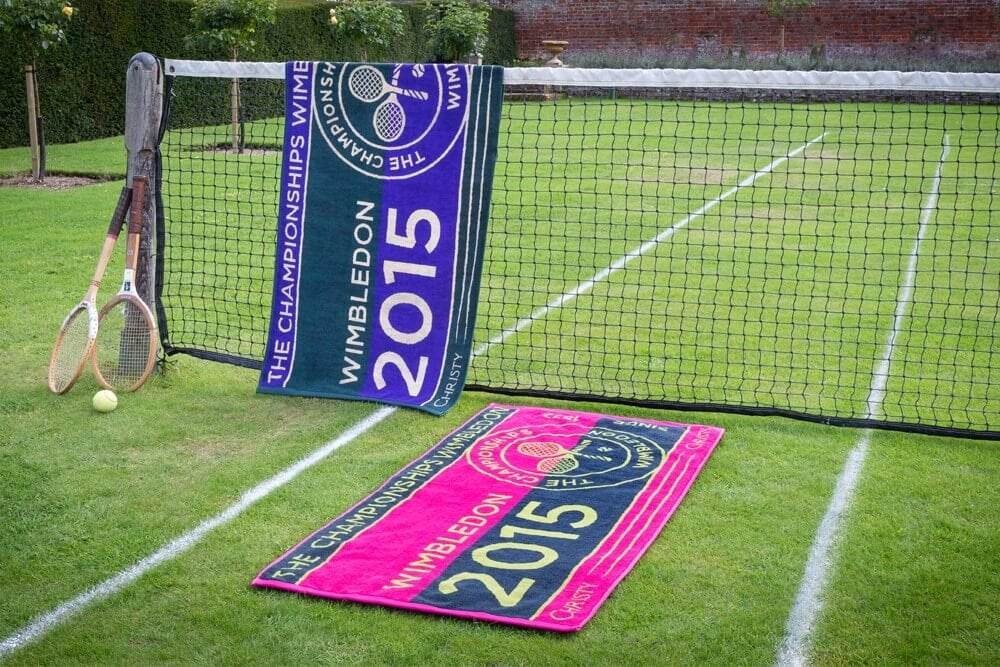 Water
Pre-match hydration is necessary to help elevate your energy levels and ensure that your body performs optimally. But it's equally important to carry a bottle of water or two to sip on between breaks in the match.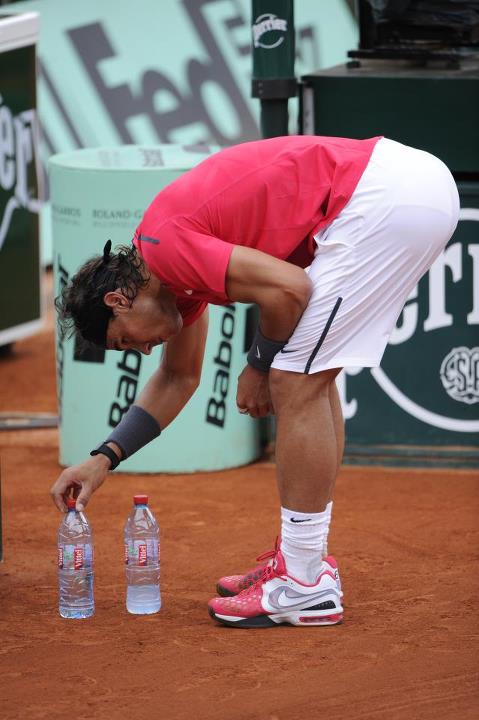 Tennis is an intense sport and you're sure to lose a lot of moisture in the form of sweat. So keep yourself hydrated by regularly sipping on water.
Skipping Rope
It's important to warm up before every Tennis match so you can prevent an injury. Warming up your muscles helps to loosen them up and readies them for the various movements and impacts they're about to experience during the match.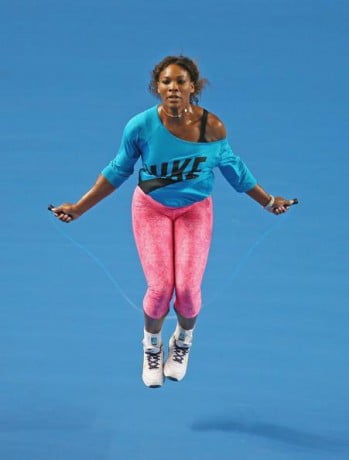 So carry a skipping rope with you and skip for 5-10 minutes to get a good warm up.
Have Fun!
These are the essential pieces of equipment every Tennis player should carry with them to a Tennis match.
Of course, be sure to bring a positive and sporty attitude along with you so you can have fun while playing, because at the end of the day, that's what Tennis is all about.
You might be interested in:Â 5 Basic Tennis Shots You Can Learn During This Holiday