EXCITING WATER SPORTS | Intense activity or life-threatening situations cause adrenaline to be released in our bodies. And some of us are addicted to the rush that comes with this adrenaline.
Fortunately, you don't have to be in a life-threatening situation to experience this rush. You can enjoy the adrenaline high in a much safer way – through water sports! So if you're a fan of water sports, and looking to get a thrill out of life, here are a few adrenaline-pumping water sports that you have to try out.
Surfing
Perhaps the most widely recognised water sport in the world, surfing is one activity that's guaranteed to give you the experience of a lifetime. There are many different types of surfing such as paddle boarding, short boarding, long boarding, and body boarding (where you use your own body as the surfboard).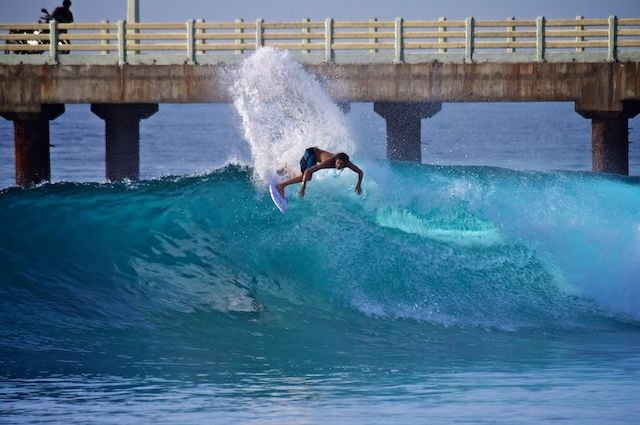 Just be sure that you know how to swim before getting in the water! In India, Surfing is very famous in Goa.
Flyboarding
Combining the experience of surfing and jet skiing, flyboarding is a sport that's sure to thrill you beyond your wildest dreams. It's like being strapped to a jetpack that shoots water out of its base, catapulting you several feet into the air. You can even use the jetpack underwater to propel yourself quickly through the ocean. If you're feeling exceptionally wild, you could even try a couple of back flips while you're in the air.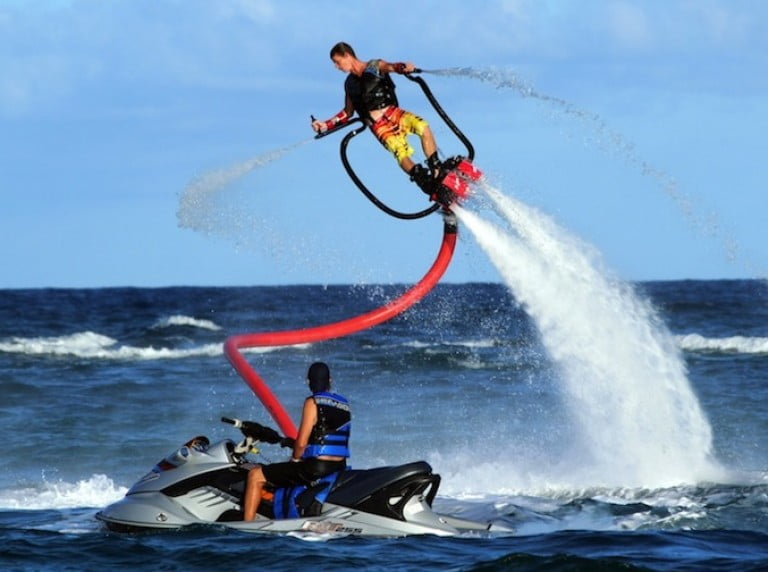 Of course, your jetpack will be attached to a boat, to ensure you don't veer off course.
Scuba Diving
To those who have never tried diving, it may seem like a calm, tranquil, and peaceful experience. However, a single dive will speed up your heart rate as your body realises how unnatural it is to be underwater, surrounded by the flora and fauna of the sea.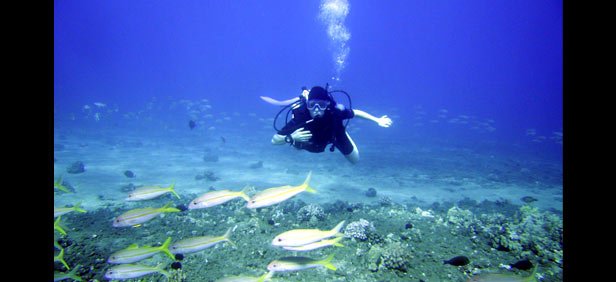 Of course, you'll require a day or two of training before you're ready to make the actual dive. But be sure that you're accompanied by an experienced diver, because you never know what could happen underwater. For example, some divers become so disoriented when they dive, that they are unsure of which way to swim to reach the surface again!
Scuba Diving is gaining immense popularity in India, with many beaches choosing to offer this water sport. Visit Goa, Andaman, Pondicherry and Karnataka.
Jet Skiing
Of all the activities mentioned in this list, Jet skiing is one sport that can be learnt in a matter of hours. However, mastering this art is a whole other matter altogether.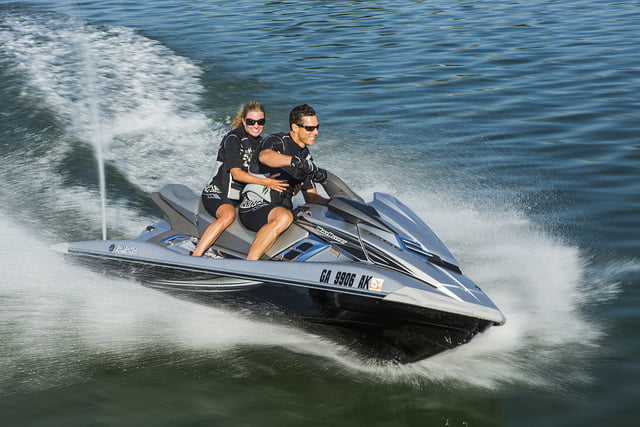 It's fun to cruise over the waters on a 'water bike' with the wind blowing in your hair. But the rise and dip of waves make this activity far more challenging than riding a bike on land. So for your first couple of attempts, ensure that you're accompanied by an expert. If you want to try out this sport in India, you can make your trip to Goa or Gokarna.
Try Them All!
Besides giving all these sports a shot, do your own research and check out the other adrenaline-pumping water sports out there. Most of these water sport activities are quite expensive, but you don't have to do them all at once! Even one of these activities every year can give you thrills that will last a lifetime.
You might be interested in:Â 5 Adventure Sports You Should Try At Least Once In Your Life
Â