GO KART SCENE INDIA | From fighting to ride "Dashing cars" to lining up for "Go Karting", we all grew up. Go Karting has been a child's favourite thing to do and it is that one thing that never died even when we grew up. The excitement and the fun one gets to experience while getting into the car and steering away to glory can be compared to none. Makes you feel like you are driving in a Formula one circuit, isn't it?
We know that you would never say no to a "Go-karting" outing ever. So why don't you plan one? If you are having trouble figuring out the Go-Karting venues in our Bangalore city, here's all the help you will need.
1) Meco Kartopia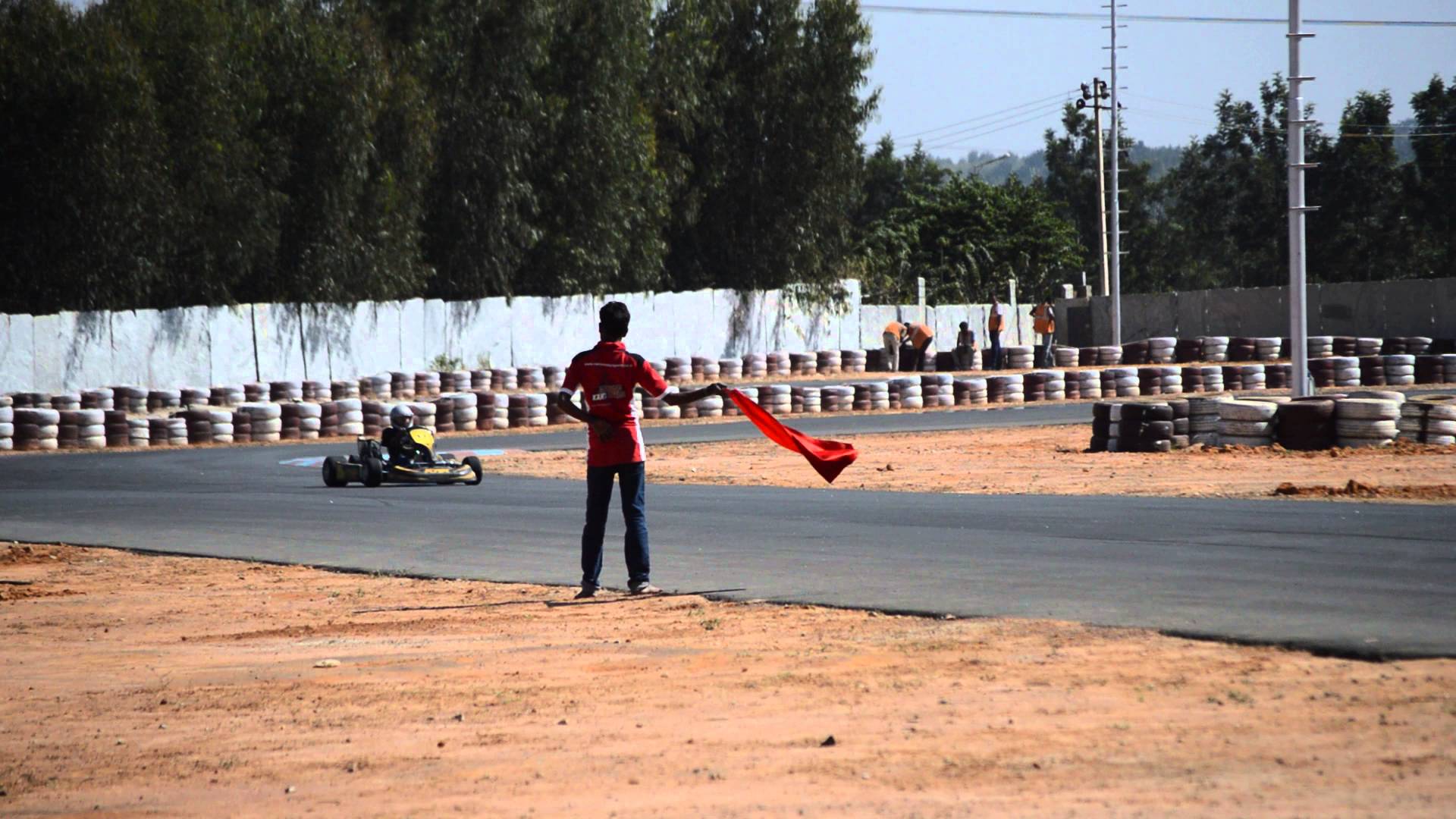 It has been touted as the only Go-Karting track in Bangalore that has been laid according to international standards. Located in Hennur Bagalur road, the venue is open on all days (except mondays) from 12 pm in the noon to 8 pm. There are two separate tracks laid out at the venue: A 600 m track for recreational activities and a 1200 m track for the professionals. There are various carts available at the venue with a minimum pricing of Rs 335/ 5 laps.
Website link: Meco Kartopia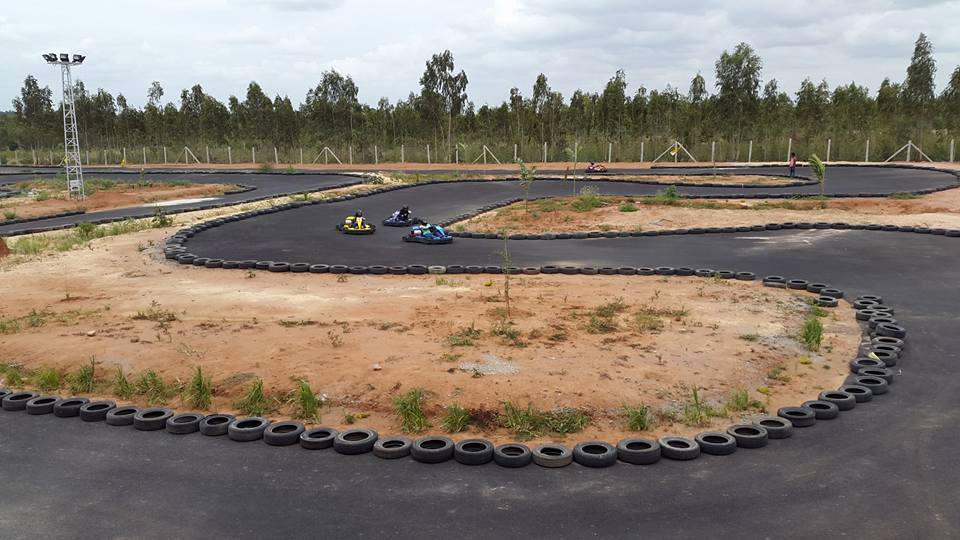 Red Rider Sports located in the outskirts of Sarjapur houses too many adventure sports under one roof. It is not so crowded place, so a perfect spot for team outings that comes with a package of activities like Go karting, Archery, Paintball, Target Shooting, Dirt bike, Water Zorbing, Zip line and Camp fire. The minimum pricing for Go Karting is Rs 350 for 5 laps.
Website link: Red Rider Sports
3) Patel's Inn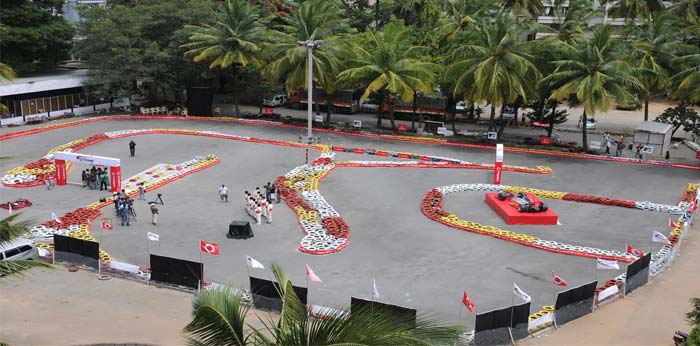 Patel's Inn is a super cool resort located in R.T Nagar which has been seeing happy customers since 1997. The resort has facilities for sports like Pool, Tennis, Table Tennis and Badminton. With a cozy restaurant and one of the most famous Go Karting Tracks in the city, Patel's Race Pace Karting hosted the 6th leg of JK Tyres National Karting Championships. If you want to enjoy a lazy weekend with some "Go Karting" fun, then make your way to Patel's Inn.
Website link: Patel's Inn
4) Raceway Motorsports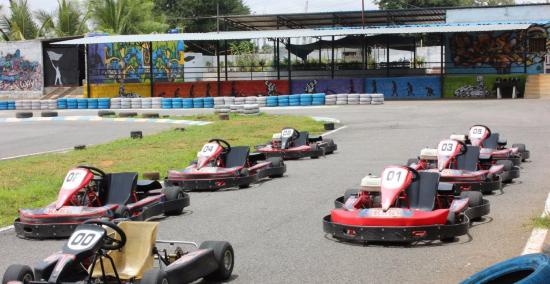 This spot is really cheap for Go Karting and offers you some amazing experience. You get to have fun on 10 laps of wheels in just 250 bucks, what more do you want? Head to Raceway Motorsports on Kanakapura road to enjoy Go Karting, open from 10 am to 7 pm and closed on Mondays.
Website link: Raceway Motorsports
5) Grips GoKarting and Bowling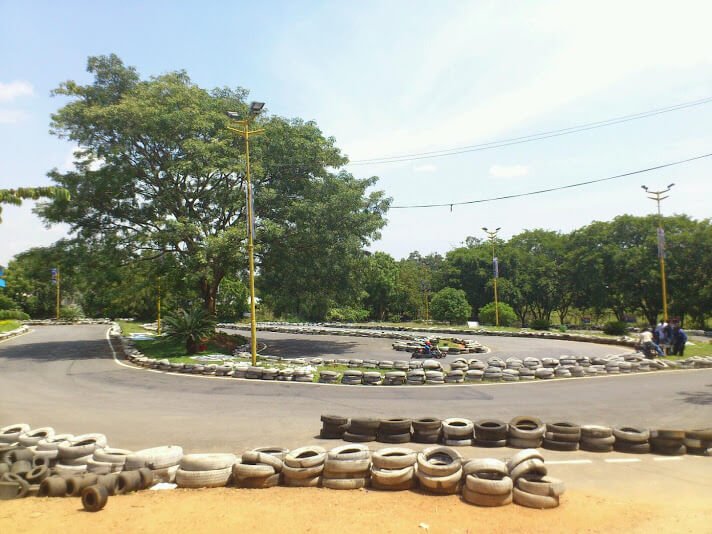 A varied combination of Karts to choose from, a classic asphalt track and some bowling after Go Karting, the only place you can experience all of this is, Grips GoKarting and Bowling. It is open from 10.30 am to 6.30 pm on weekdays and 10.30 am to 9 pm on weekends. They charge a minimum of around 200 bucks.
Website link: Grips GoKarting and Bowling
6) Torq03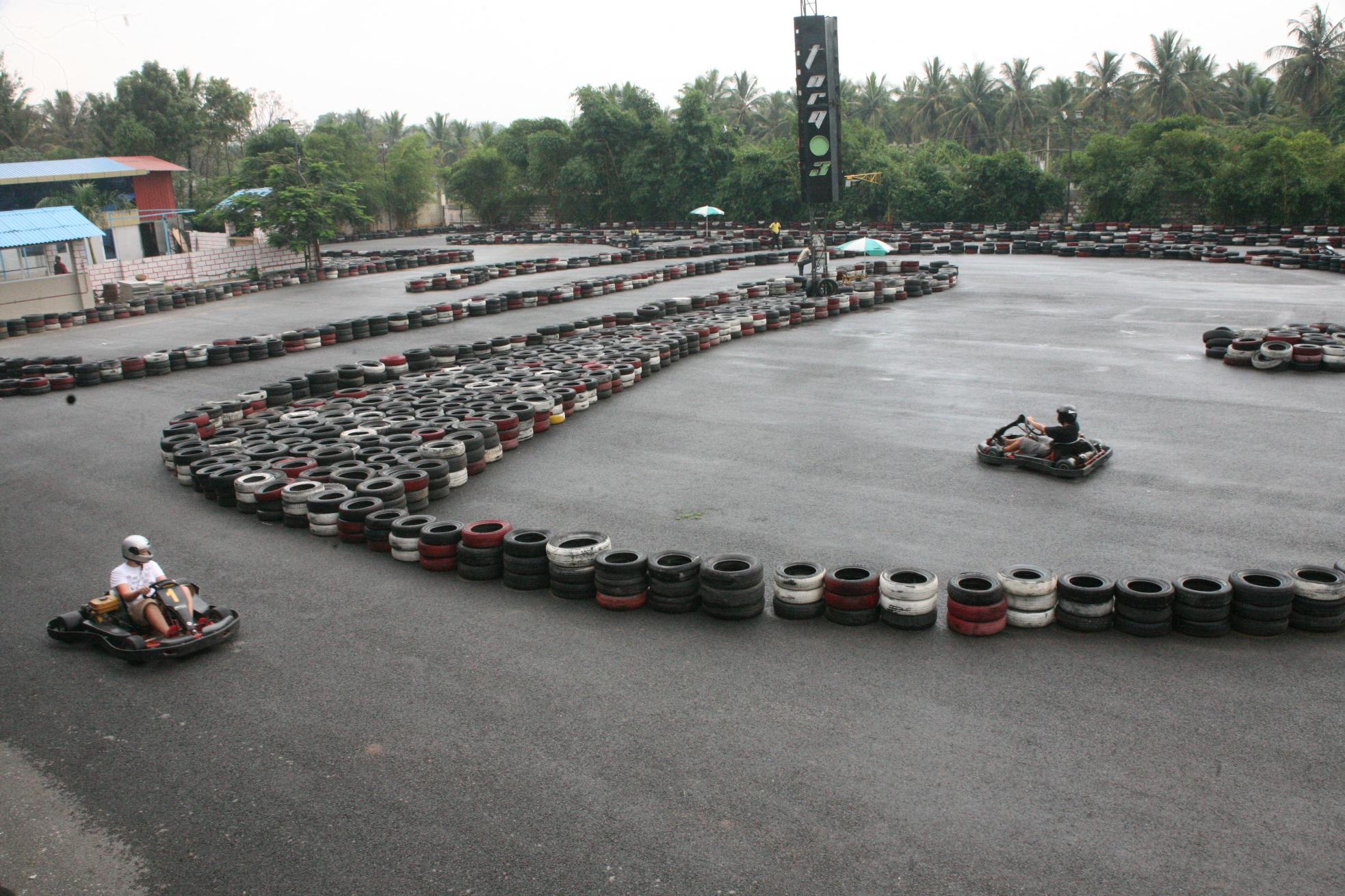 This is a crazy Go-karting track that is located inside the Ezone Club at Marathahalli. Spread over 550m and supporting a gallery with full track view, a lot of championships and test races are being conducted at Torq03 every year. Open from 10.30 am to 10 pm, they charge a minimum of around 200 bucks.
Website Link: Torq03 – Ezone Club
Also read: 7 Sports Facilities that Every Office Needs to Have