Lionel Messi is one of the best Footballers. Check out these Lionel Messi facts!
What can we say about this man? The whole world already knows how big a champ he is! He has done wonders in the world of Football and his fans can't get enough of him.
But we want you to know more about this Superhero and his lesser known facts. And that's what we have for you right here!
Messi speaks Catalan only when he is drunk.
Leo speaks fluent Catalan but only when he is not in his senses. Weird isn't it?
This was brought to light during a Barcelona victory celebration, when he took the microphone only to prove that he truly belongs there.
When Argentina selected him in the team, his name was "Leonel Mecci".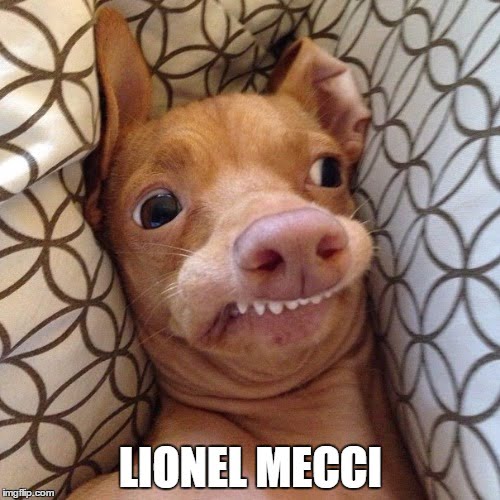 Since Messi was not a prominent figure in Argentina during his early days, the Argentinian Soccer Federation sent a notification under the name of "Leonel Mecci" asking him to join the under 20 team.
Messi was diagnosed with a growth hormone deficiency when he was young.
Young Messi was diagnosed with a rare growth hormone deficiency and his treatment demanded around 900$ per month. Barcelona decided to help Messi recover from this syndrome, on a condition that he moved to Spain, after the trials.
He is extremely anti-social.
He moved to Spain, at a very young age. Although, he keeps in touch with his buddies back in Rosario, he has always been a very quiet and discrete guy in the locker room.
He has two very special tattoos on him.
Leo has two personal tattoos inked on his skin. One, is the tattoo of his son Thiago's arms holding his left leg and the other is of his mom, which is on his left shoulder.
He met his better half, Antonella, at the age of 5.
Their love story is nothing better than a lovely fairytale. They met each other, when they were just 5. And now they are stronger together with a happy kid, Thiago. What a blessing!
He is a big foodie and Clinomaniac.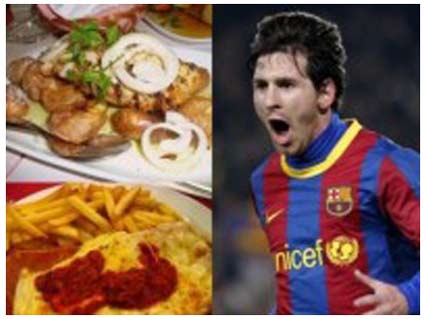 This guy has too much of love for the food and the bed. He had an obsession of drinking excessive Coco-colas, which forced the former manager of Barcelona, Pep Guardiola, to remove the coke vending machine. He used to be a junk lover and his favourite dish is Escalope Milanese. Messi also used to sleep for more than 12 hours a day, recalls his sister.
Have you ever come across any other bizarre facts of Messi, that has not featured in our list? Do let us know in the comments.