Remember dribbling the ball for the first time in your life? Did you enjoy doing it? The best part of our good-old school days is that every school gets to have a Basketball court no matter what. Basketball is one of the most famous sports since kiddie days and slowly starts slipping out of our lives as we cannot find many public Basketball courts around.
If you are one such Basketball maniac who wants to revive your relationship with the sport and looking for Basketball courts, then don't worry, we have sorted it out for you. Check out these Basketball courts in Bangalore:
Location: Cubbon Park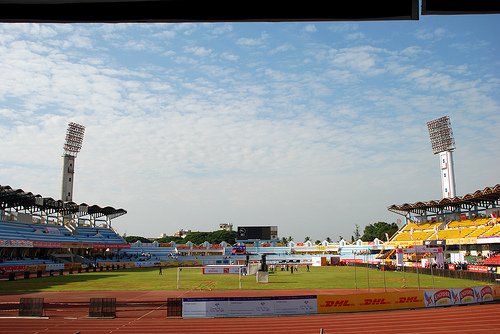 Sree Kanteerava Stadium is one of the best stadiums located in Bangalore. All major sports events and meets happen here. It is also home to the football team Bengaluru Football Club (BFC). There is a huge athletic track and a Basketball court as well.
Location: Indiranagar
Timings: 8:00 AM – 7:00 PM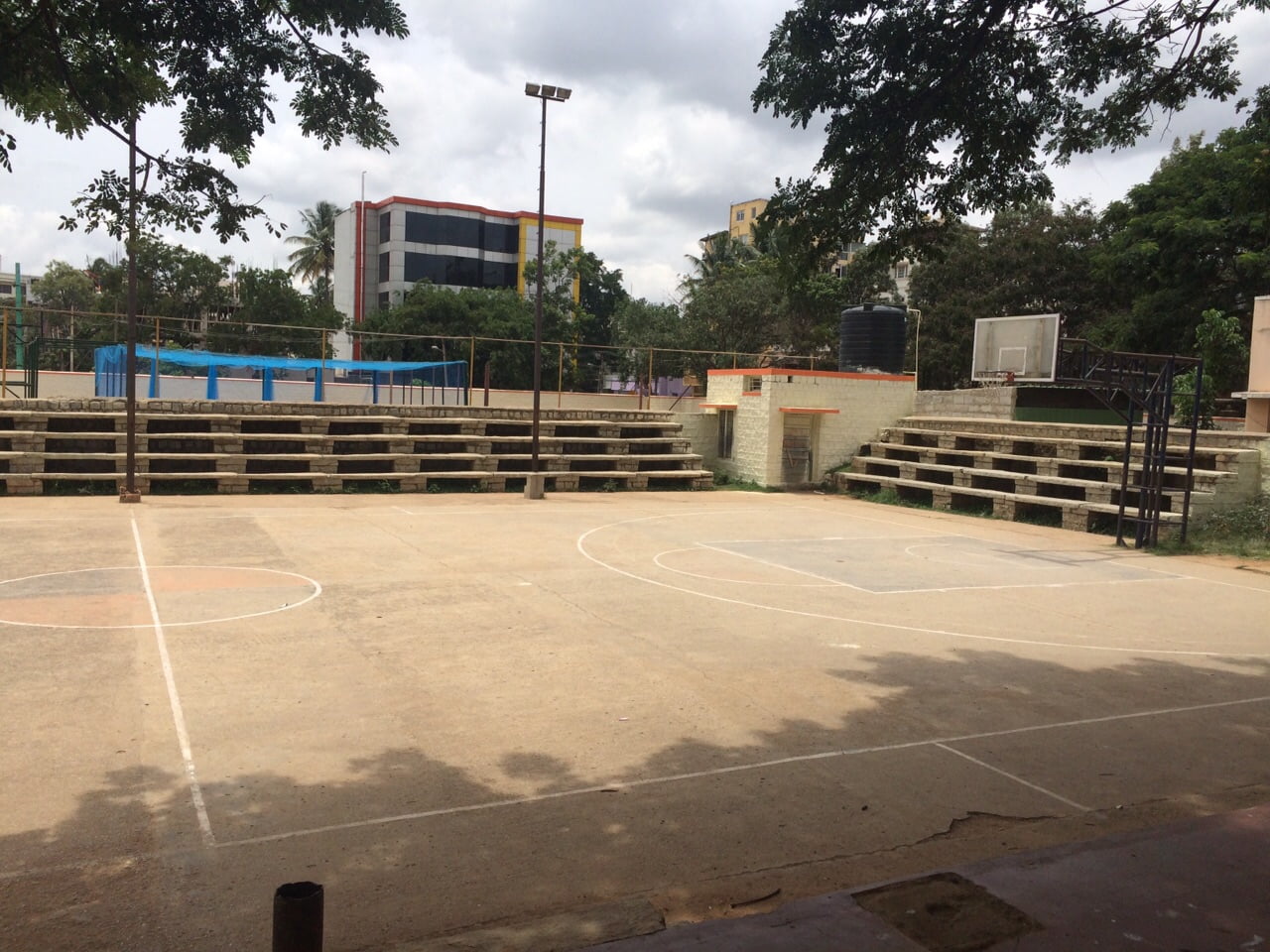 In the hustle of Indiranagar, a basketball court is located in a rather quaint location which runs full most of the time. Check out this venue opposite to Rasmi Clinic closer to the Yourstory office in Indiranagar 1st stage.
Location: Hebbal
Timings: 6:00 AM – 10:00 PM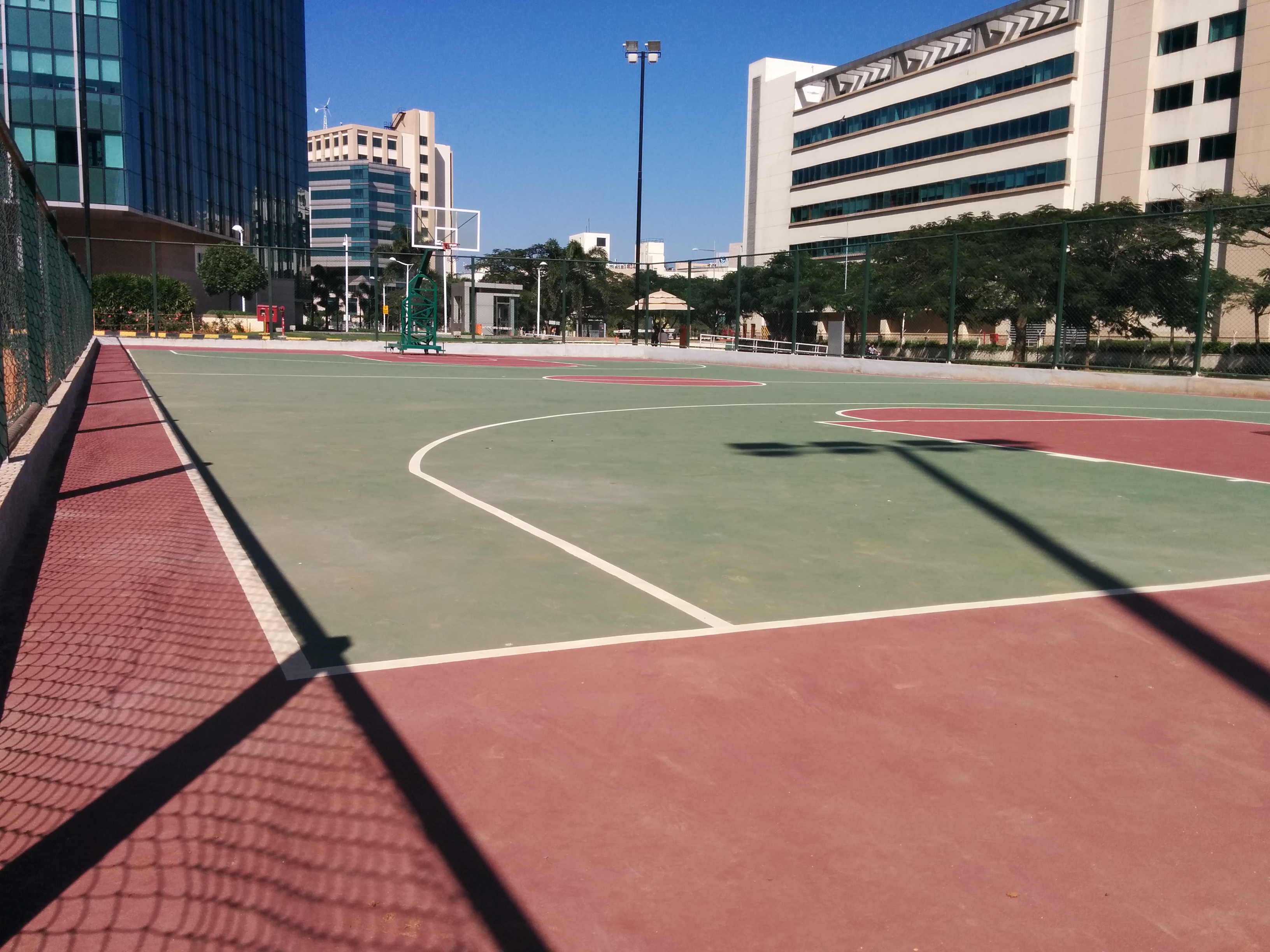 This basketball court is located inside the Manyata Tech Park and is open to public access. So if you are located anywhere closer to Hebbal, don't forget to catch up on some basketball and also other sports that are available at the arena.
Location: Vidyaranyapura post
Timings: 6:00 AM – 11:30 PM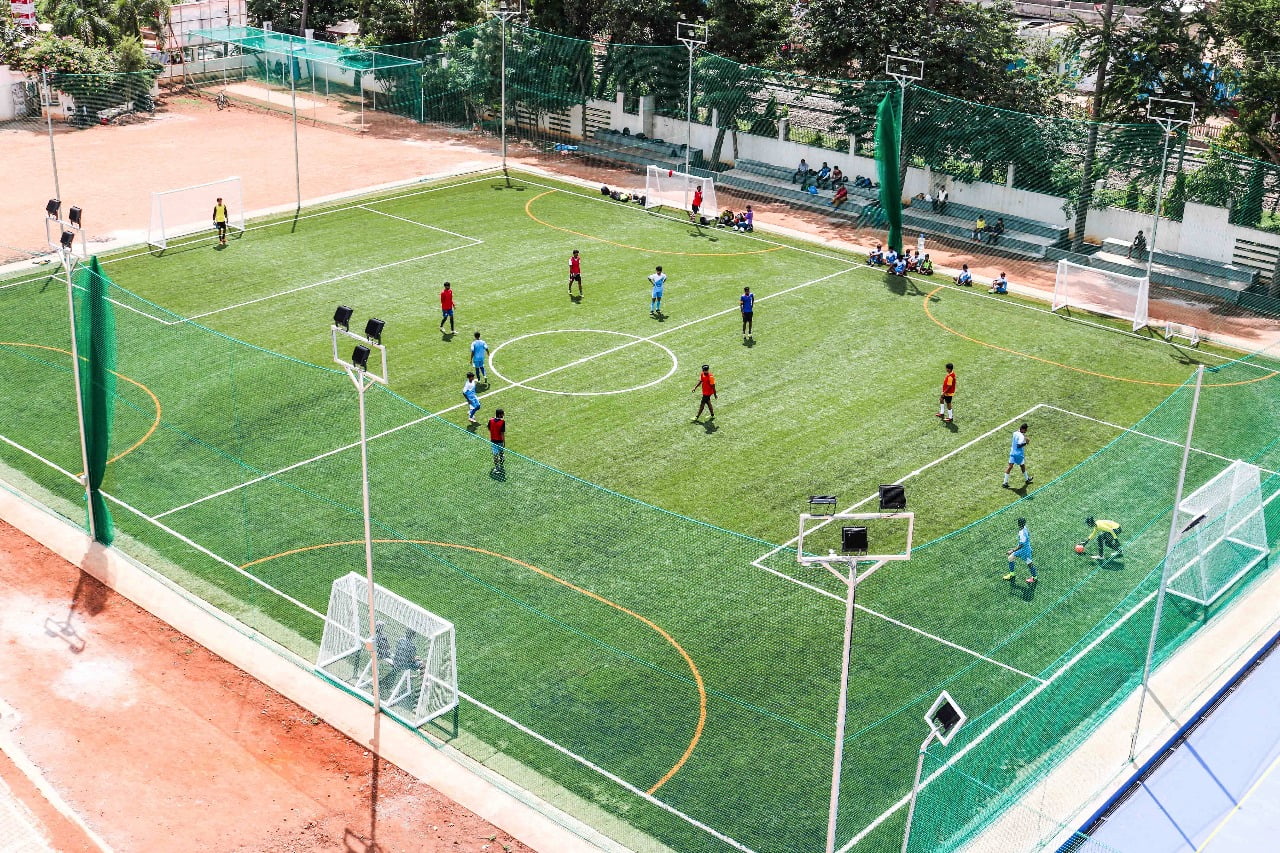 This basketball court is located inside the Vyas International school on BEL North Gate. They also have facilities for other sports like Football, Futsal and Tennis. They also offer to coach for kids from the age of 6.
Location: Arekere
Timings: 6:00 AM – 10:00 PM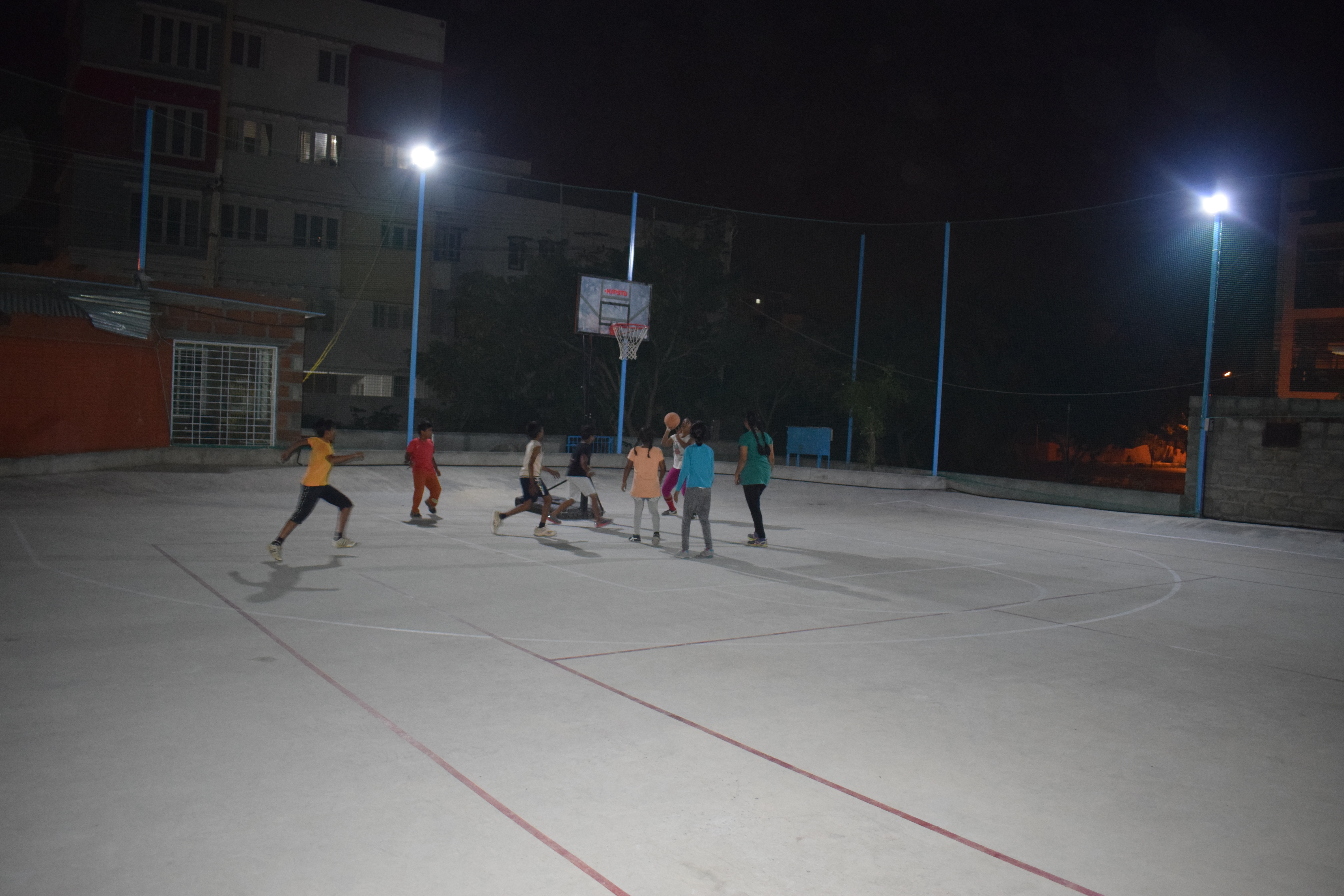 Located in Saraswathipuram at the Royal Residency Layout this Basketball court is well cemented and is open to the public until 10 pm at night. They have facilities for Box Cricket, Badminton and Skates as well.
Location: Sarjapur
Timings: 6:00 AM to 11:00 PM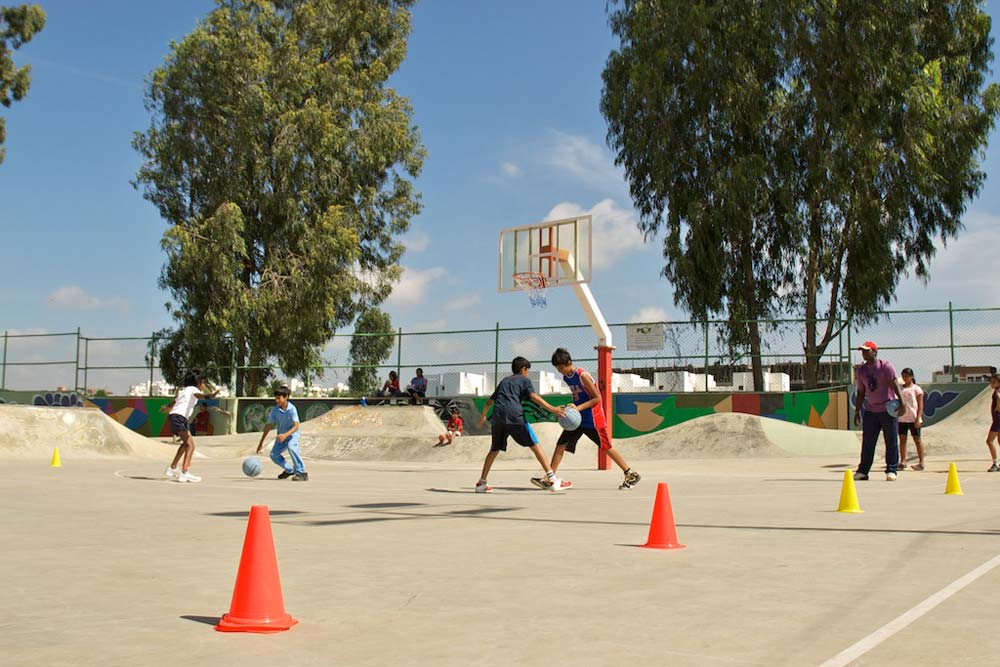 This is a sports-heaven for those wanting to try out every sport on their bucket list. So if you are planning to drive here then be prepared to spend one full day here. They have everything from fun sports to adventure sports. The Basketball court is just like any other and will take you back to your school days.
Location: Marathahalli
Timings: 12AM – 12AM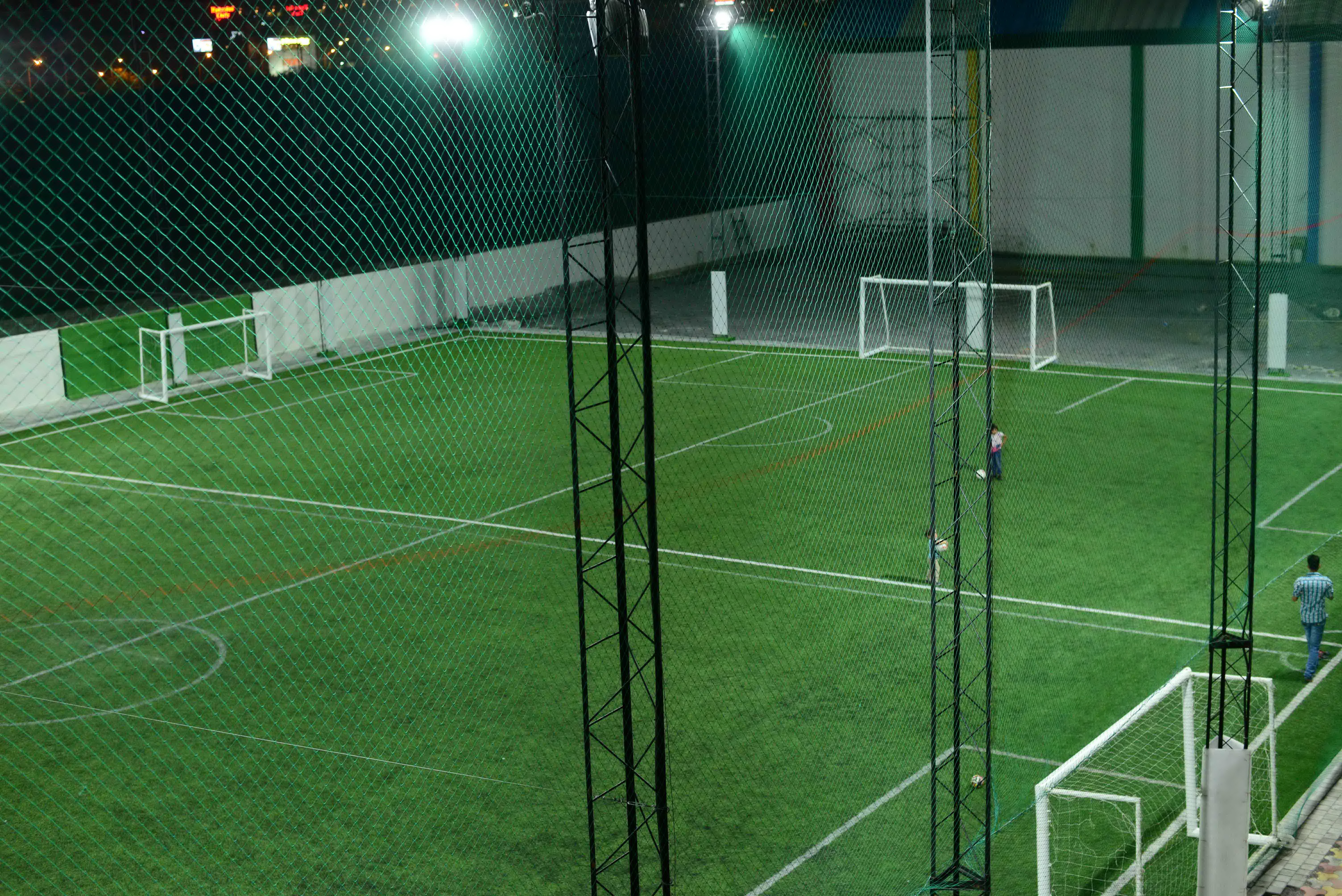 This is one super-sport multi-sporting facility located in Bangalore. This venue is very easy to locate, just opposite to JP Morgan Chase in Marathahalli. They offer services for sports like Badminton, Football, Volleyball, Basketball, Archery, Rifle Shooting, Cricket, Throwball, Table Tennis, Foosball, Adventure Sports and Skates.
Location: Marathahalli
Timings: 6:00 am – 11:00pm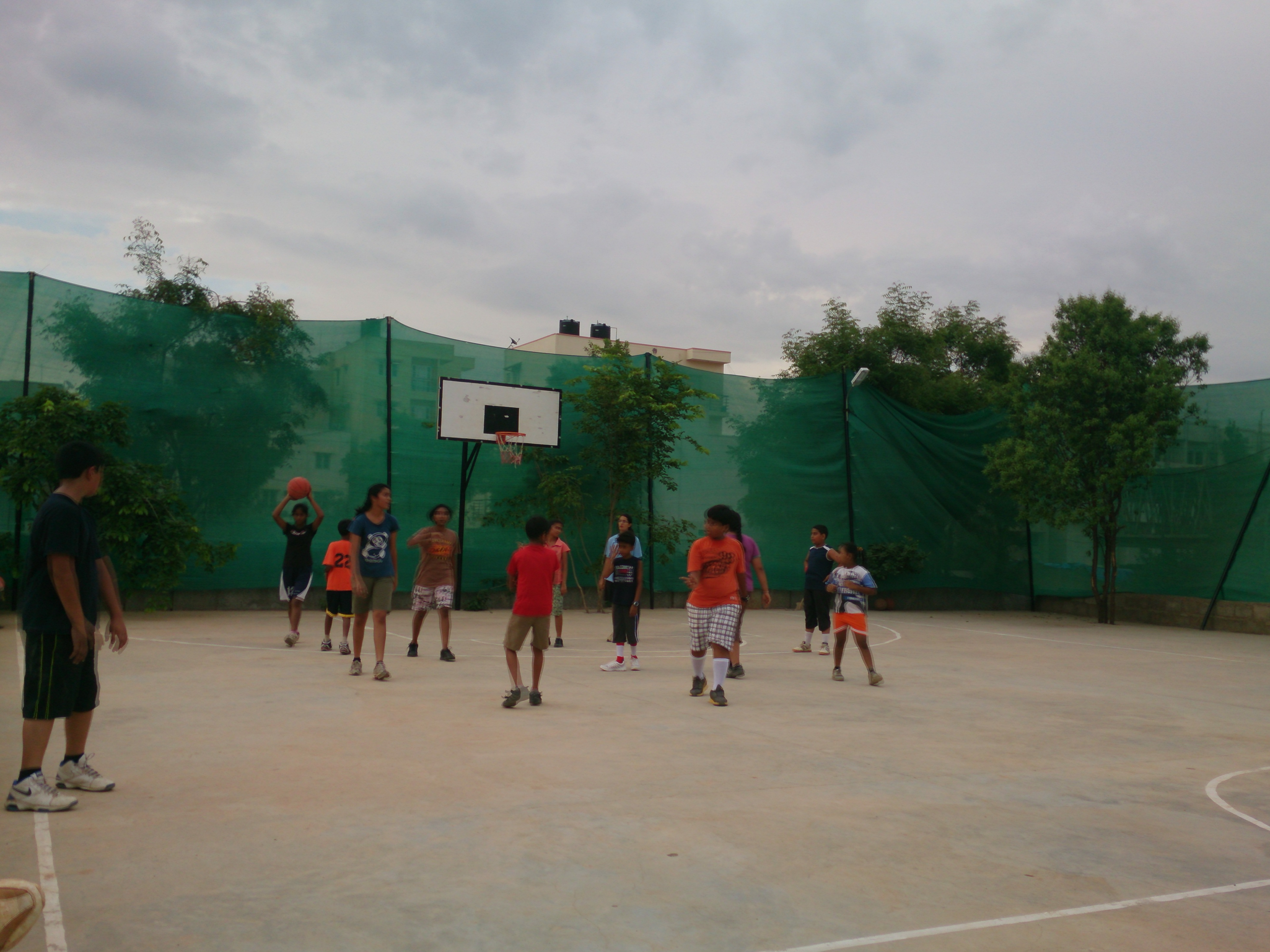 A typical basketball court out there at the venue that will make you grab the best of the sport, this is one sweet spot to enjoy the sport with your buddies. They also offer services for sports like Volleyball, Football, Cricket, Tennis, Badminton and Table Tennis.
Location: Kadubeesanahalli
Timings: 6:00 AM – 12:00 AM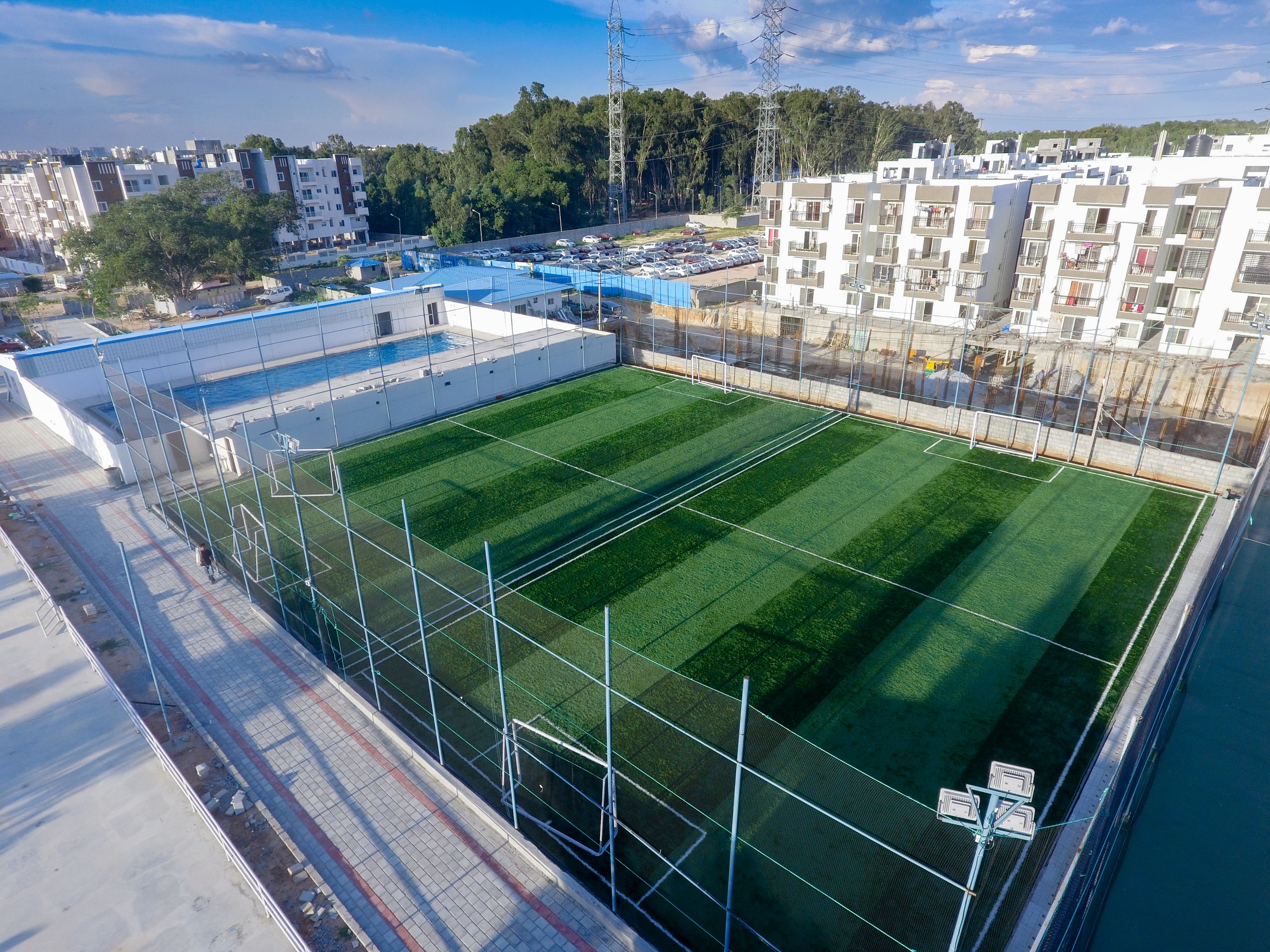 An amazing multi-sport venue in Bangalore they offer facilities for sports like Football, Swimming, Box Cricket, Table Tennis, Tennis, Skates, Volleyball and Basketball. The venue is located on the Bhoganahalli main road and is a must-visit spot.
Location: Hennur Road
Timings: 6:00 AM to 10:00 PM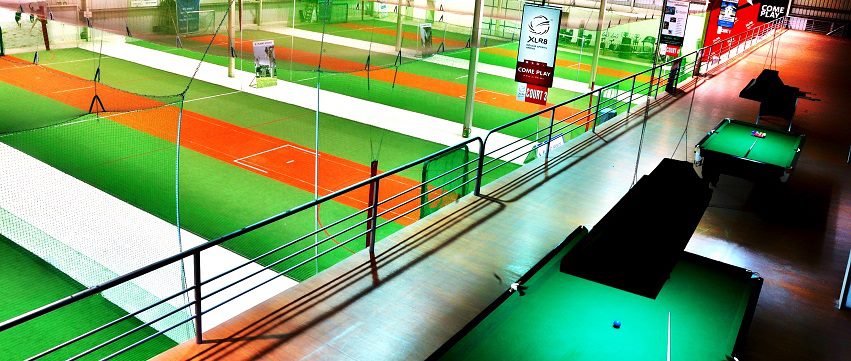 This is the first indoor sports arena in Bangalore and houses too many sports under one roof like Football, Cricket Table Tennis, Volleyball and Basketball. If you are an aardentsports lover, then you need to definitely check out this spot.
Location: Electronic City
Timings: 12:00 AM – 12:00 AM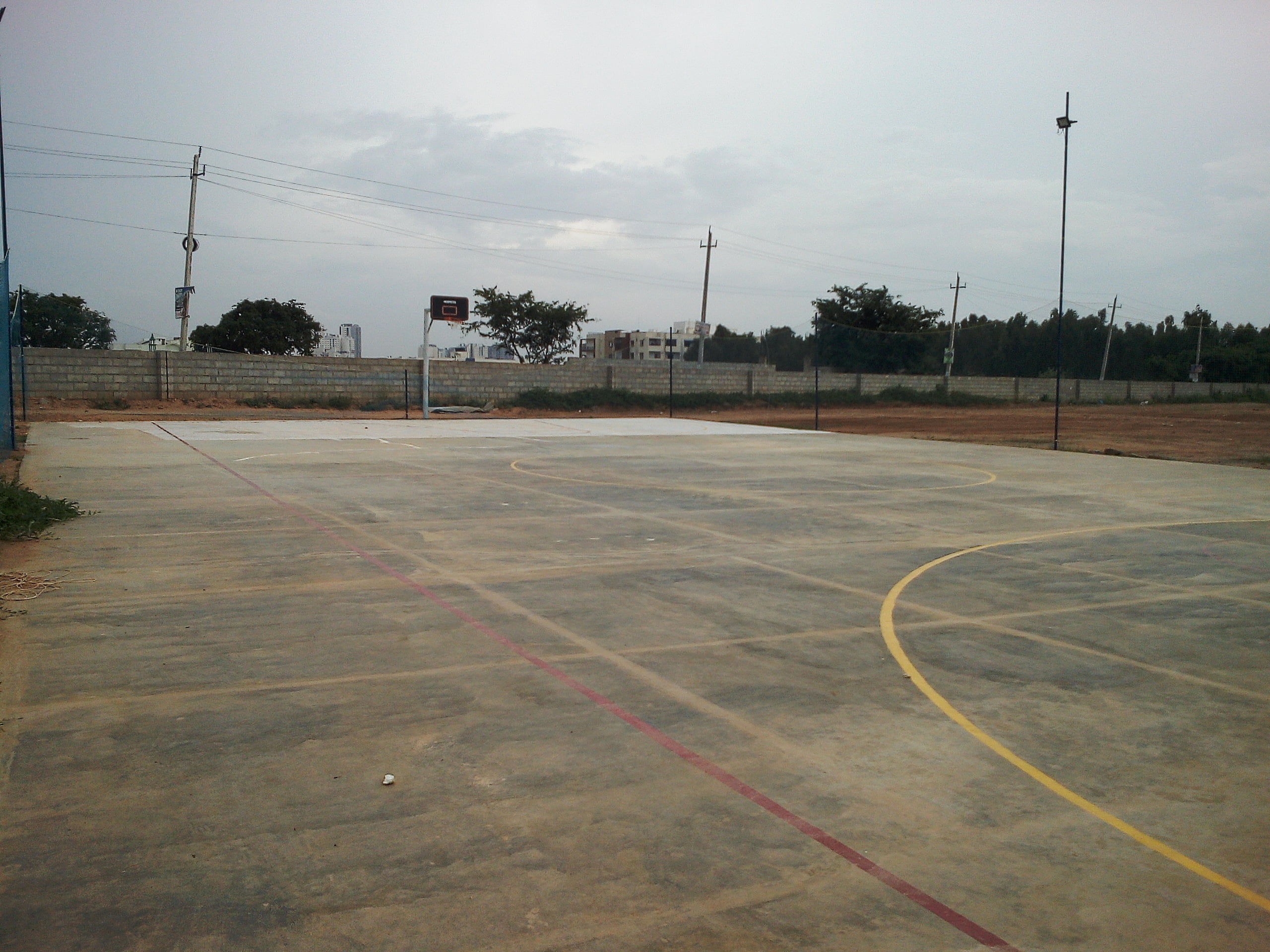 This venue is located in Neeladri Nagar just next to Himagiri Apartments. They have super-cool facilities for Football, Cricket, Cricket nets , Tennis, Table Tennis and Volleyball. The Basketball court is open 24 hours and all other services are also available throughout.
Location: Electronic City
Timings: 6:00 AM – 6:00 PM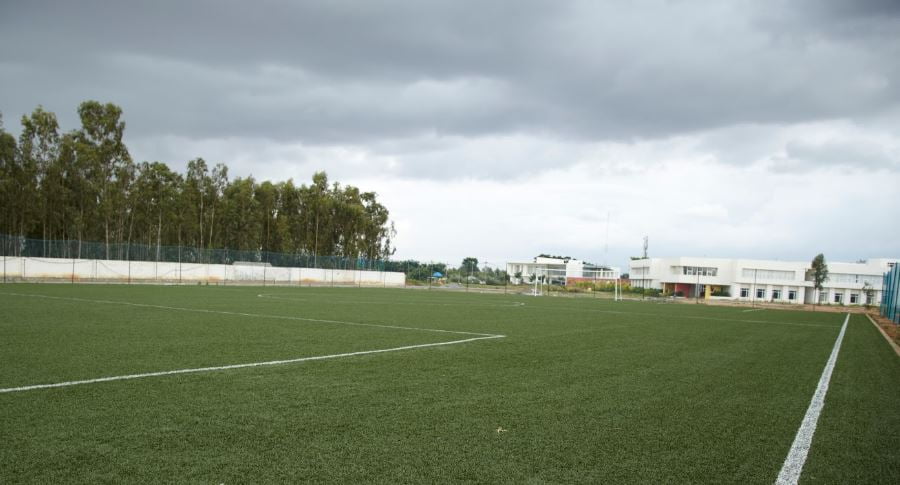 Located in Hulimangala Post, this venue has facilities for Football, Badminton, Basketball and Table Tennis. All equipment is available for rent at the venue.
Location: New Airport Road
Timings: 8:00 AM – 10:00 PM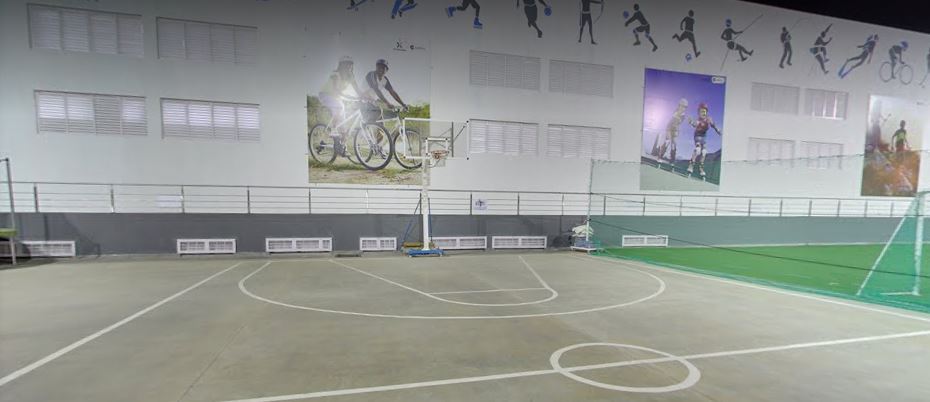 Decathlon venues are spread throughout the world and Bangalore got its newest venue at the New Airport Road called "Decathlon Anubhava". They have a store open at the venue along with a Football turf and Basketball court where you can chill.
Location: RT Nagar Road
Timings: 4:00 AM – 11:00 PM
Facilities: Washroom, Parking and Refreshments
Come play Basketball at your favourite venues and book these courts in advance through the PLAYO app. Also, don't forget to check out the offers on our app.
The views and opinions expressed in this article are those of the author and do not necessarily reflect the views of our Company, partners and other organizations. While any information provided on our blog is true to the best of our knowledge, we do not guarantee the veracity, reliability or completeness of the information presented. Any advice or opinion is purely for information purposes and should not be construed as an alternative to professional advice.
Comments
comments