Football action never dries out in the city and Bangalore has got plenty of world class Astro turfs to keep all the Football buffs engaged. We have put together all the must-visit football venues located near Hennur Road. Go ahead and check it out!
1. FSV Arena
Location: Hennur-Bagalur Road
Landmark: Koshys Group of Institutions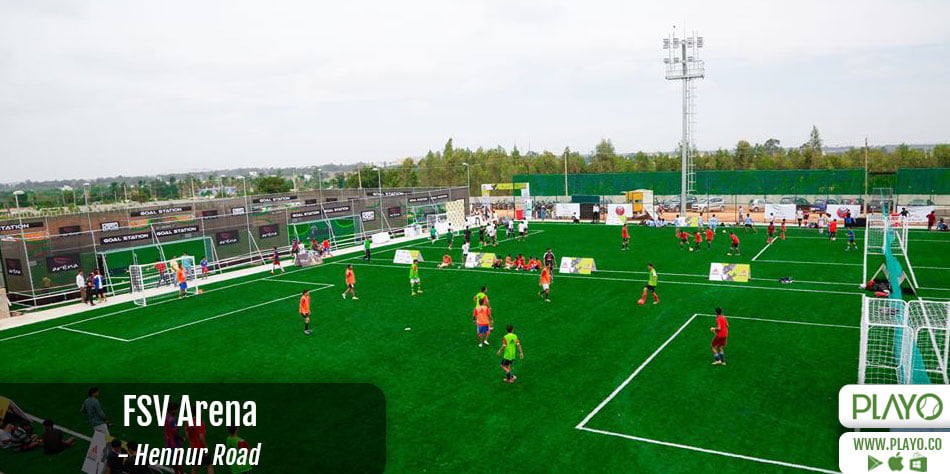 In a city crowded with full of 5-a-side turfs, FSV Arena gives enough space to host 11-a-side matches and tournaments, making it a stand apart from other venues in Bangalore. Another surprise package that comes with the 11-a-side turf is the presence of a Goal station at the venue which is also the first of its kind outside Europe. The Goal station is set up at specific positions on the turf, which gives the learners a real time experience of the situation while playing a game as it returns passes as well. The venue has all basic facilities like Parking, locker room, washrooms and is open from 6 am in the morning to 11 pm at night.
 2. Bangalore Football Turf
Location: Hennur-Bagalur Road, Kalyan Nagar
Landmark: Sony Centre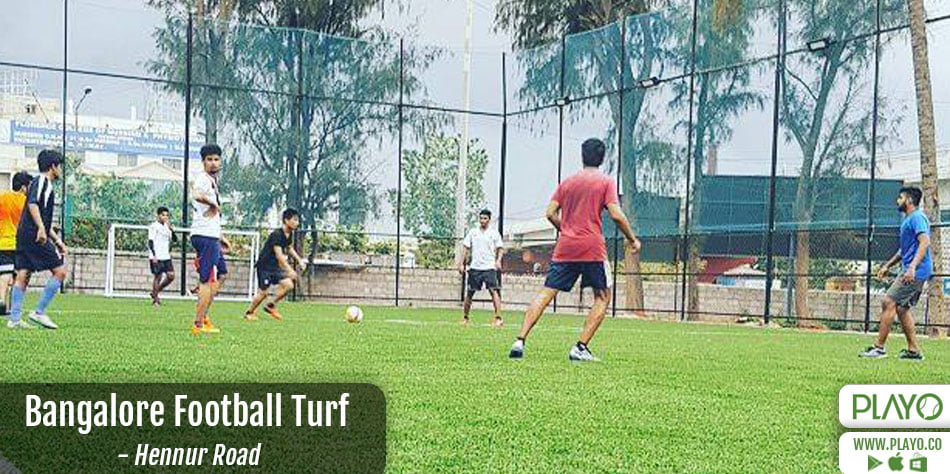 Bangalore Football Turf is a budding venue located in the hustle and bustle of Kalyan Nagar on Hennur-Bagalur Road. Since it is located in the junction, the venue can be easily reached. It is open 24 hours and you can book your slots as per your convenience. The venue offers Parking facilities, Change room, Wash room, First-Aid and Football for play as well. Don't forget to check in with your folks.
Location: Hennur – Bagalur Road
Landmark: Orchid Woods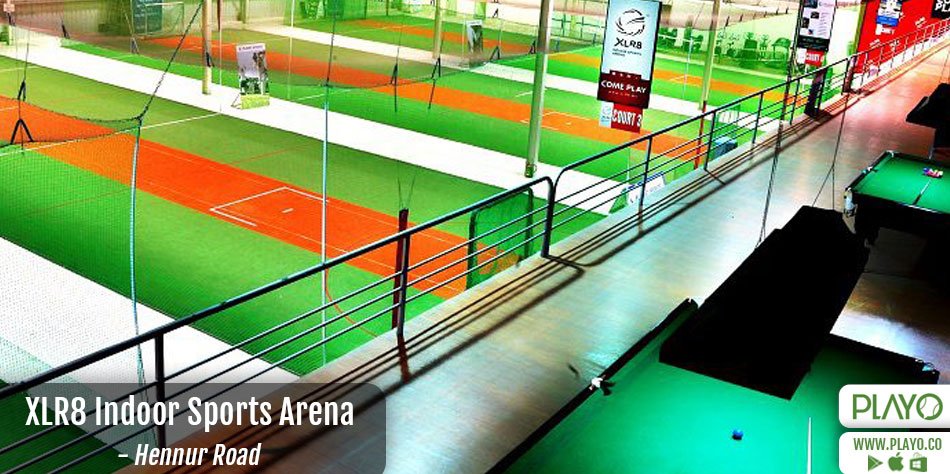 XLR8 is the Country's first Indoor sports arena that houses multi-purpose courts used for various sports namely Cricket, Football, Table Tennis, Baseball and Volleyball. The venue is open from 6 am in the morning and it shuts by 10 pm at night. Housing such world-class facilities, XLR8 hosts various corporate tournaments and was also in the bid for Indoor Cricket World cup in 2013. Coaching is also offered at the venue.
 4. Football Factory
Location: Kamanahalli Main Road
Landmark: Empire Restaurant, Kamanahalli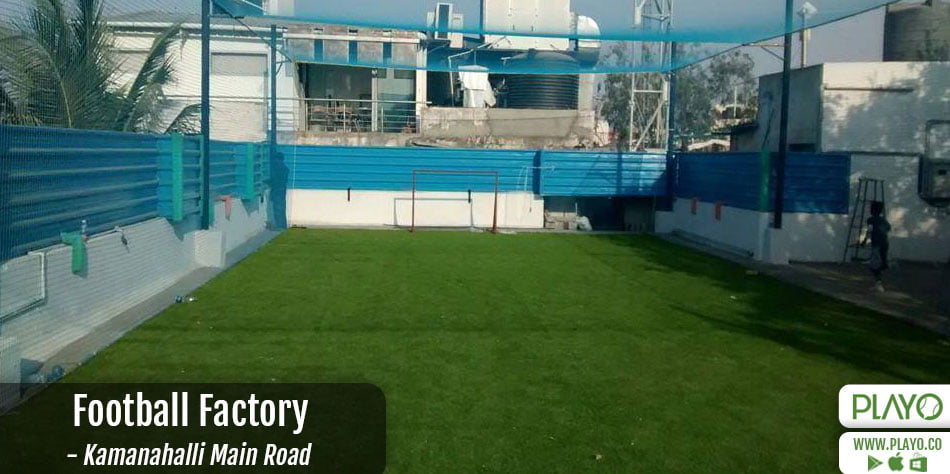 Football Factory is home to a 5-a-side outdoor football turf and springs as a joy to all the football lovers of Kamanahalli. The venue opens for play at 9 am in the morning and closes around 11 pm at night. The venue also offers basic facilities like Washroom, Parking and First-Aid.
Let's make it all about football in the coming weeks and head out to the venues on Hennur Road with our folks and crack some terrific goals. Oh yeah, not the bones dude. Just be Careful.
Download the PLAYO app on your phone to check these venues out and to make your bookings. Happy Sporting!
Also check out the Football venues spread around Bellandur.