Living around Marathahalli and looking for spots where you can make your weekends count? Ufff… Super Ditch the Pub-hits, Dance-nights, Liquor-overflow, Movie-Dates, Lazy-Bedtime, Park-walks or whatever you do usually and get back to Football; Because Football misses you. This is your sweet time for that get-together with your buddies of the past.. It's time to catch up among your busy schedules so we suggest you the best football turfs you need to check out around Marathahalli.Â
1. Active Arena
Location: Marathahalli
Landmark: Croma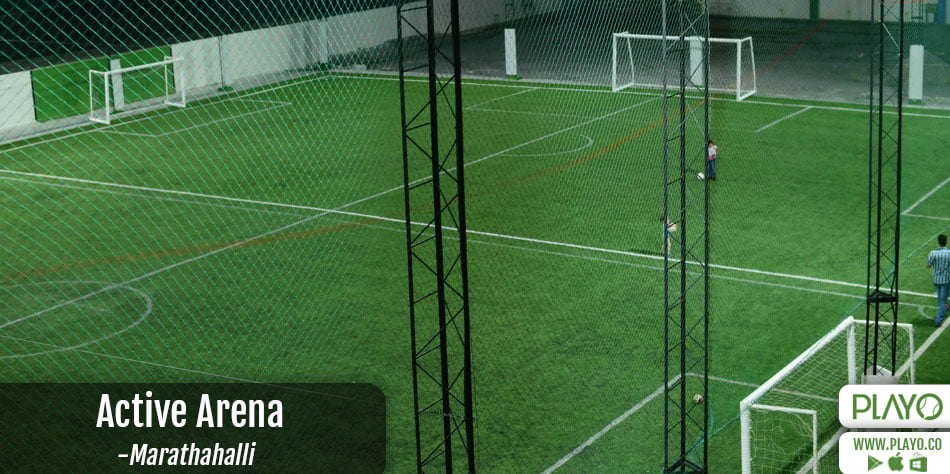 Active Arena is the night owl and the morning bird of the Football venues as it is open full-time. The Football facility laid out at the venue can support 5/7/9 a-side matches. The venue has got every facility that you would be expecting for at a football venue, from parking to Change rooms, lockers, showers etc. The venue also houses a Gallery for the viewers. Badminton lover? You've got facilities for the shuttle sport as well.
Location: Off Marathahalli-Sarjapur Road
Landmark: Prestige Tech Park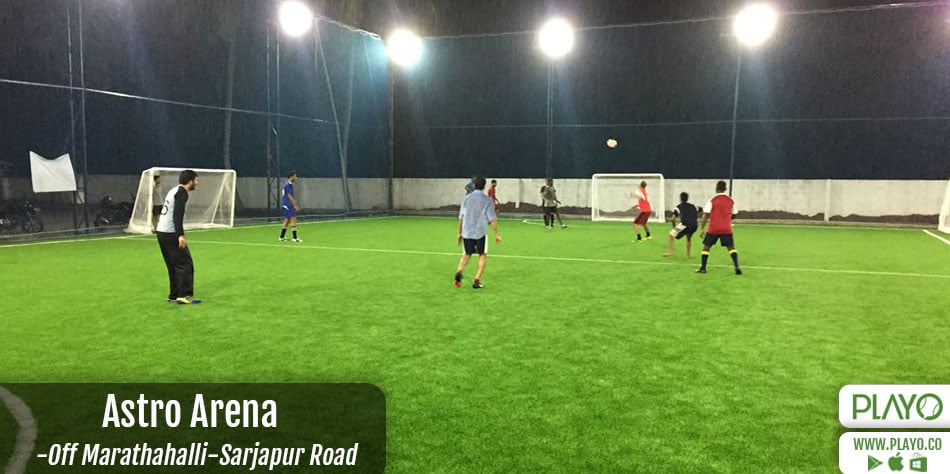 Astro Arena has a neatly laid out football turf at the venue. It supports 3 Astro-turf football facilities. While two turfs can be used for 5 a-side matches, one turf is good enough to host a 7 a-side match. The grounds are open from 5 am in the morning to 11 pm at night.
Location: Marathahalli
Landmark: Innovative Multiplex, Absolute Barbecues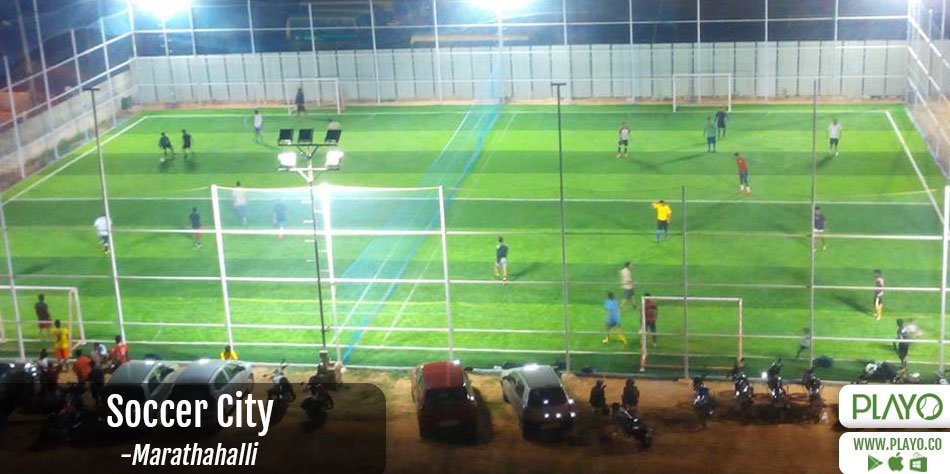 Soccer City has a 5-a-side football turf spread out at the venue. The turf is open for play from 6.30 am in the morning until midnight. You can drive to this spot and not worry about parking as the venue holds enough space for vehicles.
Location: Chinnapanna Halli
Landmark: Lotus Park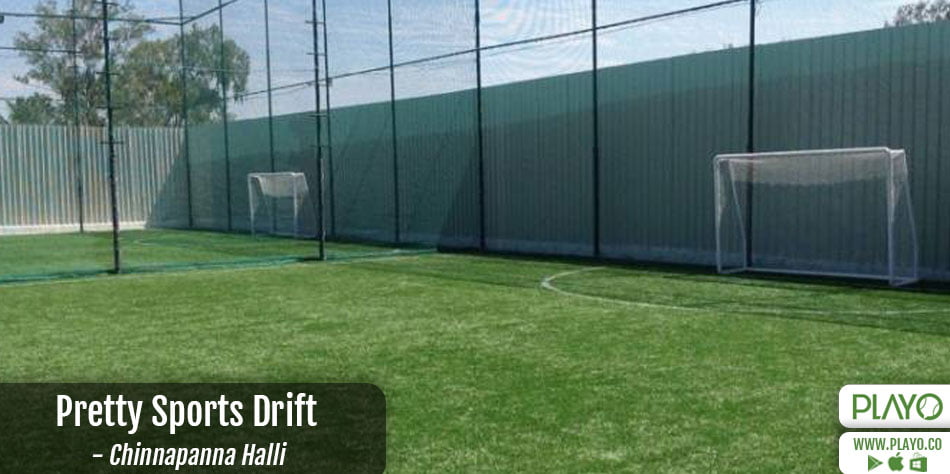 What more do you want out of a venue that is open 24 hours? You can walk into Pretty Sports Drift any time of the day and we assure you the doors will be always open. The venue has 2 Football facilities which can support 6-a-side Football. The turfs are of supreme quality and one of the best in Bangalore. They also have other basic facilities and 5 Badminton courts as well.
 5. New Gurukul Sports Club
Location: Marathahalli
Landmark: Varathur Kere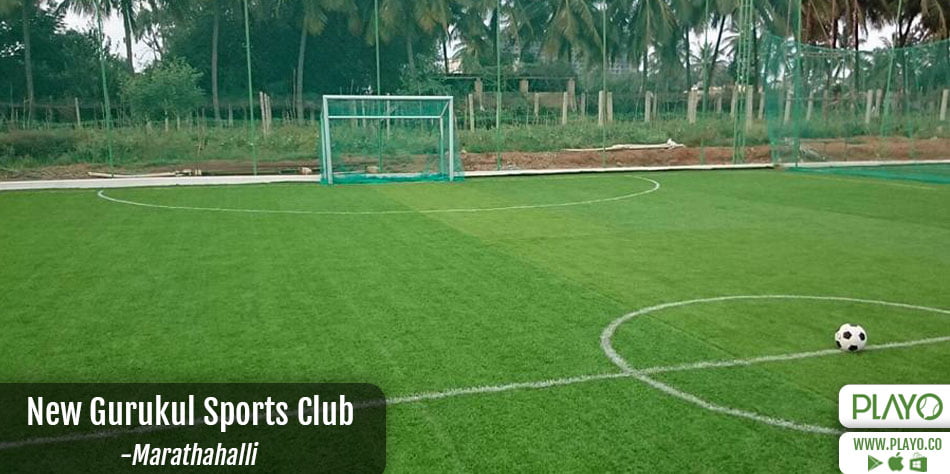 New Gurukul Sports Club is located in Varathur Main Road, only few metres away from the Gurukul Sports Academy. This venue has facilities for various sports and Football is one. They have 3 Football Facilities laid out with Astro-Turfs that supports 5-a-side football and is open from 6 am in the morning until 11 pm at night.
Location: Bellandur
Landmark: Cessna Business Park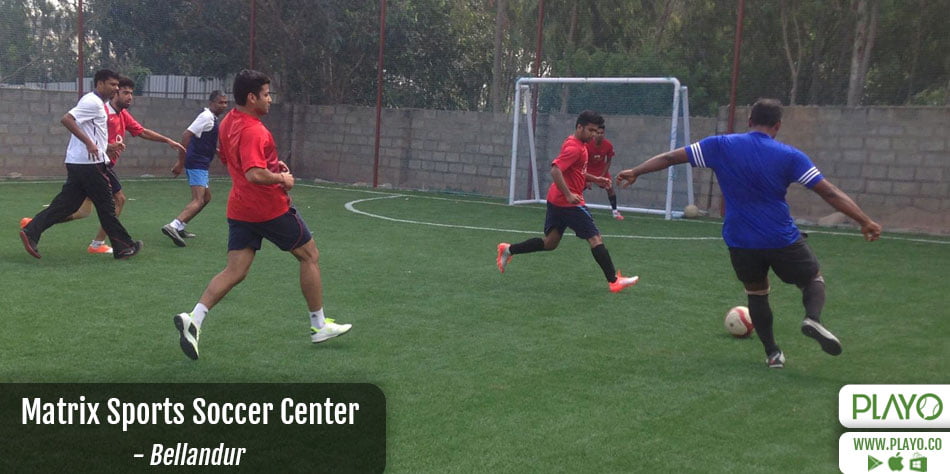 Football Enthusiasts, don't forget to check out Matrix Sports Soccer Centre located very close to a huge landmark, Cessna Business Park. Not only the weekends, you can also drive to this spot from your tiring day at office during weekdays with your colleagues and cherish some sporty moments. It has a 6-a-side Astro Turf Football facility open from 5 am in the morning until 4 am the next day. The Football can be hired at the venue itself. Pretty cool na?
 7. iBlitz Sports Club
Location: Panathur
Landmark: 5 mins from Embassy Tech Village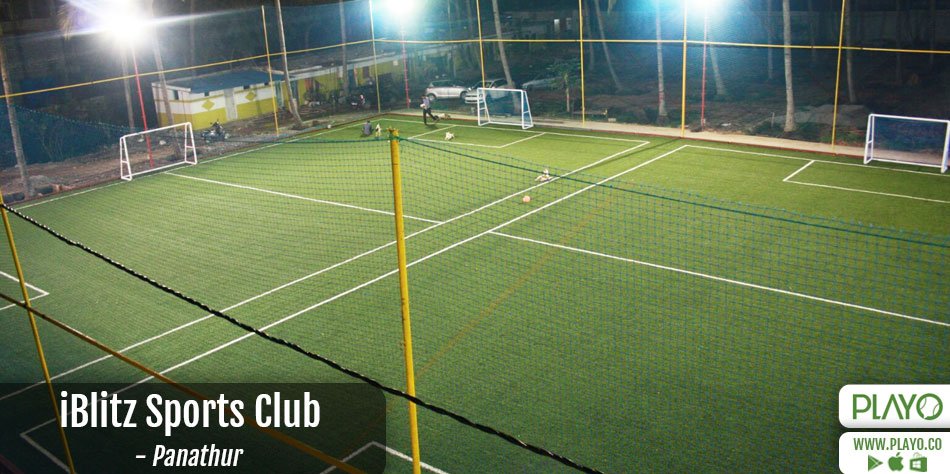 No more excuses to play Football, iblitz Sports Club offers you two super good Astro Turfs where you can drive in with your buddies and play a good game of 5-a-side Football. This venue is open from 4 am in the morning until midnight, so walk in to Iblitz and have some fun.
Checked out the list? Have you decided the venue for your football outing? Well, PLAYO makes your bookings simple for you. Just Download the app, search for your venue and click on Book and reserve your slots as you wish. Get Sporty! Get Playoholic!
You can also check out the Football Venues around Sarjapur Road.