Is Rafael Nadal the current tennis goat? The Australian Open this year was special for more reasons than one. Not only was it the comeback tournament of Swiss tennis great Roger Federer but also featured the finale clash between him and his biggest on-court rival Rafael Nadal. Federer won the tournament and said that if he could give his trophy to anybody, he would give it to Nadal.
Many sports analysts are of the opinion that Nadal has excellent chances of replacing Federer and becoming the 'greatest of all time' at some point before or after latter's retirement. And this won't be something he will have to be given.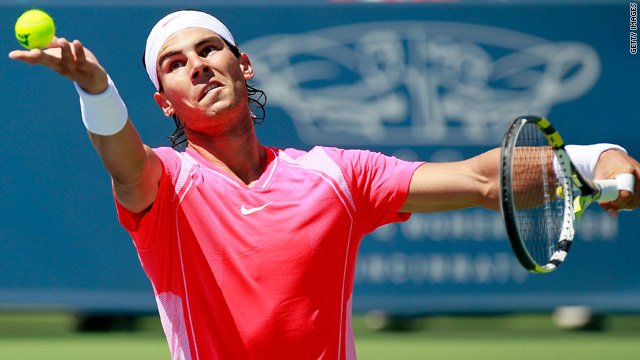 Nadal is 5 years younger to Federer and certainly has the advantage of age and agility on his side. Even though Federer has regained his lost form, it seems unlikely that he will continue playing for very long and this is something Nadal can totally take benefit of.
Swiss Maestro Federer has 19 major titles in his kitty and is closely followed by Nadal who has 16. Had Rafa won the Australian Open, the tally would have been 18-17, thus making things easier for him. However, it is only a matter of time when he will replace Federer from his current position to sit atop the best ever list.
The tally looks like this point in time:
Most Grand Slam titles
19 – Roger Federer
16 – Rafael Nadal
14 – Pete Sampras
12 – Novak Djokovic
12 – Roy Emerson
When asked about this close competition, Nadal's co-finalist from this year's US Open tournament, Kevin Anderson said, "It's very close right now". He further added, "Staying healthy would be the biggest obstacle to that. Roger is obviously a few years older than him, but he's had an amazing year".
"After them taking off most of the last year to come back, winning all four grand slams was quite an achievement, regardless of how good they are," said Anderson.
Staying injury free will indeed be the biggest task for the Spaniard and he would like to learn from the bad experiences of Federer who was troubled by injury in past few years and had to really work hard to make such an amazing comeback.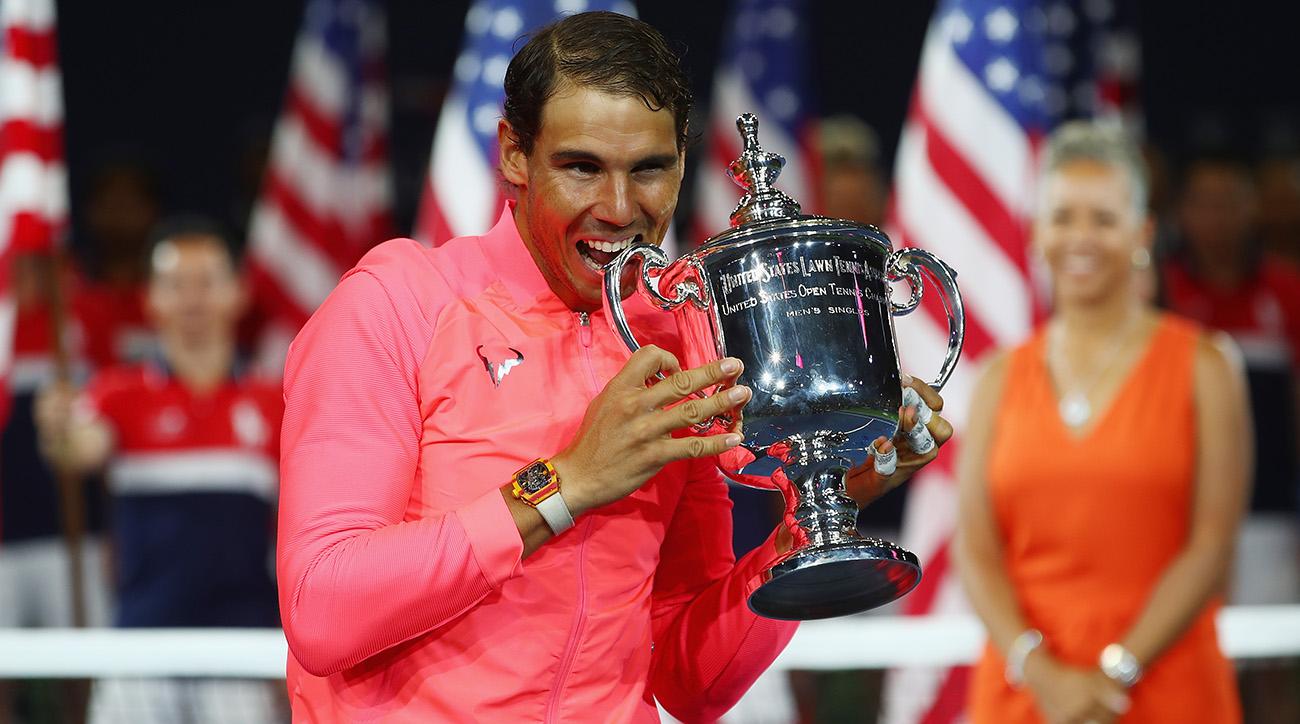 Unlike the men's competition where the old guard continued to dominate the courts with Nadal and Federer winning two majors each, women's tennis produced two first-time grand slam winners this season.
2017 was also the year when Nadal won at least two major titles in a season, for the fourth time. Aside from that, The US Open final was just the seventh time since tennis went professional in 1968, that a men's grand slam final was contested by two players above 30 years of age.
Resurgence of the big four
With Federer and Nadal back in form after previous year's injury woes and Andy Murray and Novak Djokovic also finding their way back to fitness, the Big Four might well be back in business next season.

30-year-old Djokovic is also seen as a potential GOAT (greatest of all time) but for now, we will keep those assumptions aside as the 12 majors in his kitty and is only 2 years younger to Nadal.

Switzerland's Roger Federer, right, Spain's Rafael Nadal, left, and Rod Laver pose for photographers after Federer won the men's singles final at the Australian Open tennis championships 2017

Nadal is the undisputed king of clay and has a smashing 10-title record at the French Open. This number is only expected to increase in the future which could be a threat for Federer. However, we wouldn't want to make the mistake of writing him off like many did a few years ago when he was out of form.

Federer has returned time and again to prove he is the greatest so it is really tough to tell who will end on the top of the greatest-ever list; but irrespective of who it is, tennis will be on the winning side.

FOLLOW US ON INSTAGRAM!