A Multi-Sport entity, DHI Sports Center is a renowned recreational and training spot for the Sport lovers. From outdoor activities to the indoor ones, the center has facilities for the whole lot, making it special in the list of sport venues in Bangalore.
LOCATION:
DHI Sports Center is located in Innovation Park, Bannerghatta Road. The closest Landmark to this venue is Honeywell Technology solutions which is less than 1 km away from DHI and also Arekere being only 200m apart.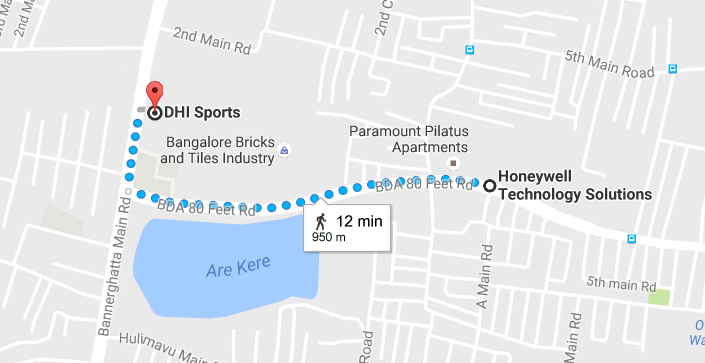 FACILITIES:
What's available at DHI Center? May be you should ask What facility is not available there?
The venues has provision for Tennis, Table Tennis, Badminton, Football and Cricket.
Cricket:
They have one massive cricket ground where you can call-in your buddies, Frenemies or foes for a tie. They also have two pitches under net for practice as well.
Football:
Football Freaks walk-in here! They've got a turf that would be your second home soon.
Tennis:
Three clay courts to keep you stuffed and coaching camps to make you better, Lawn Tennis is gonna be the demon you need to slay.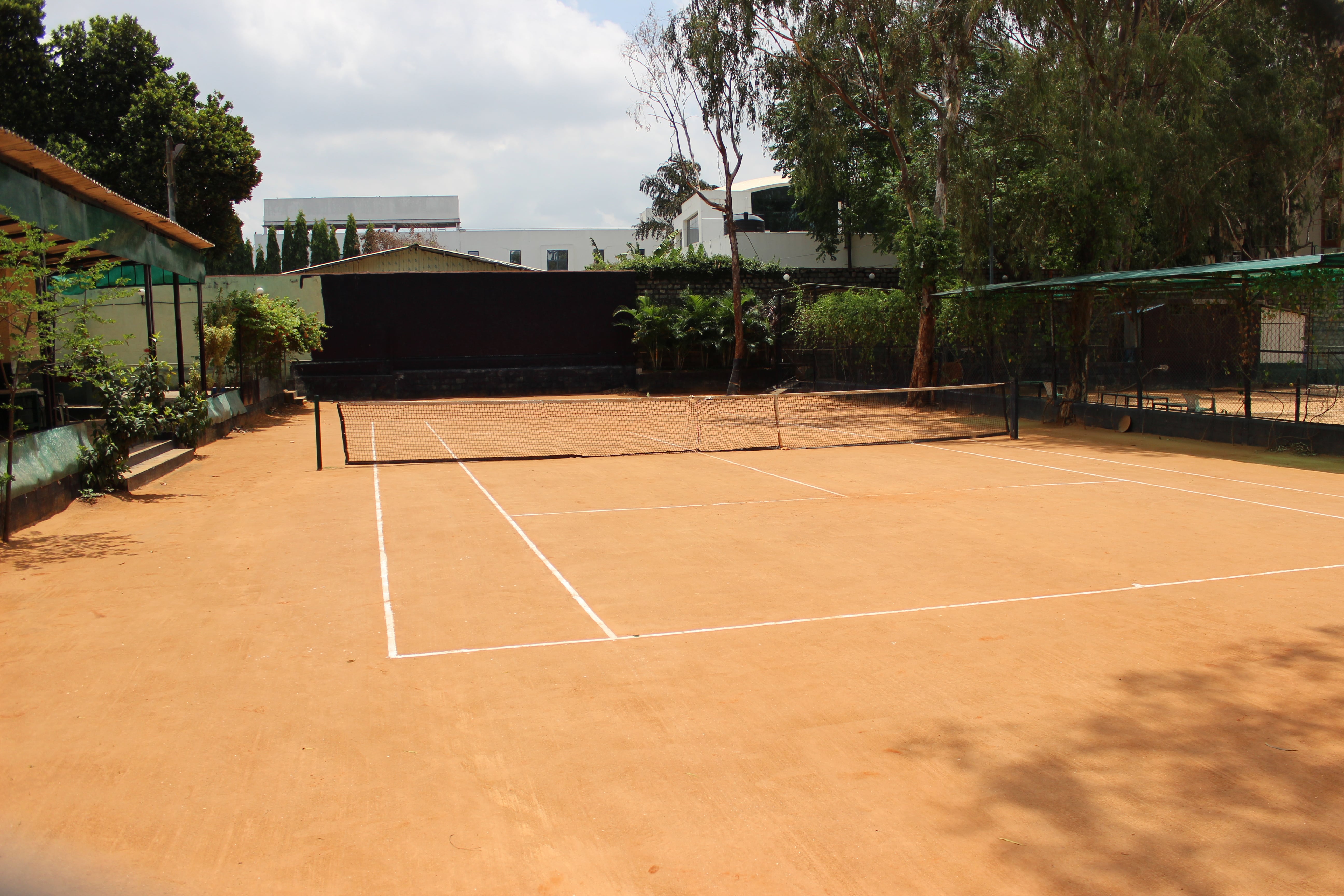 Table Tennis:
Four tables to keep you hooked. Never miss a shot and throw in some fun.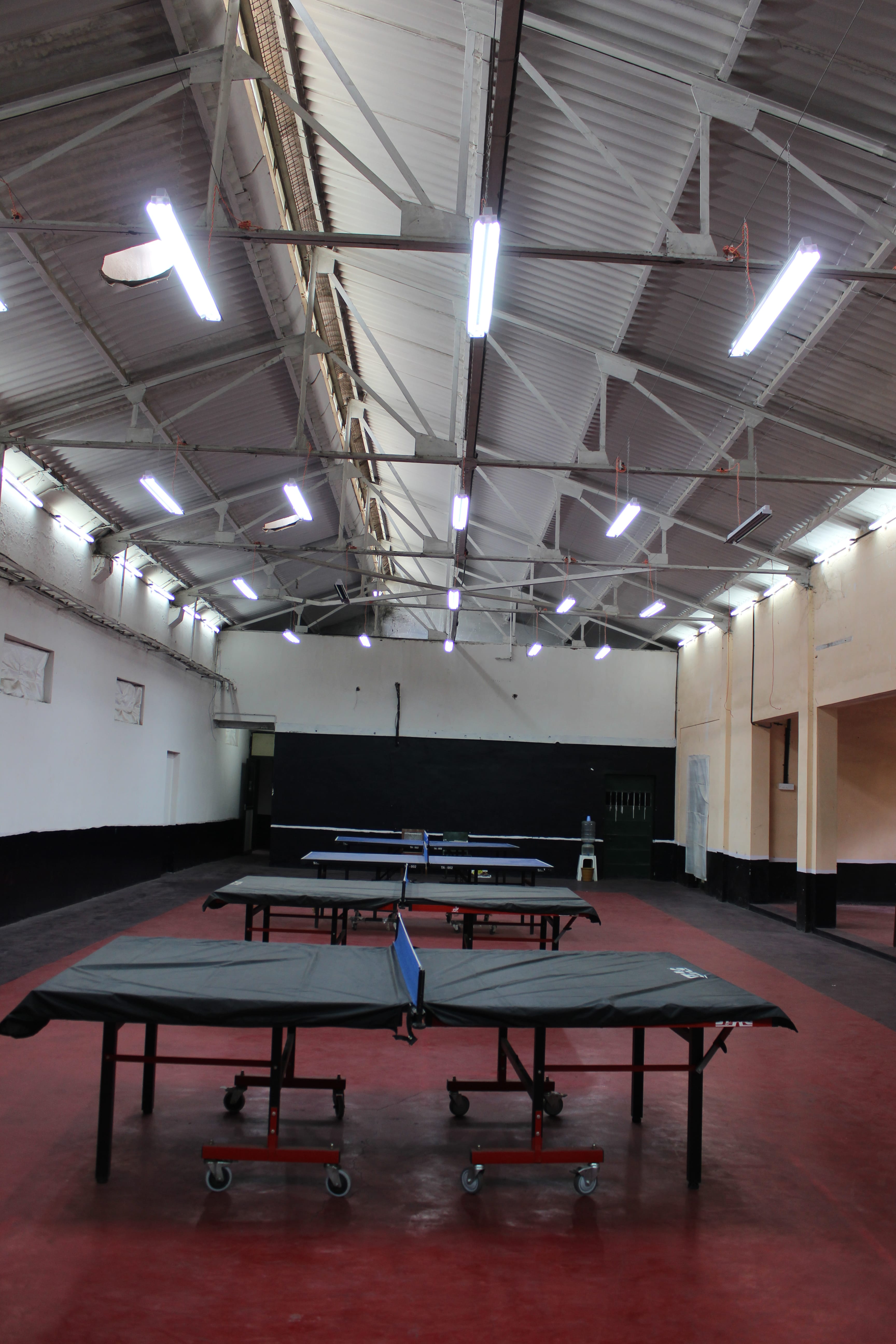 Badminton:
For the love of Racquet Sports, the venue has seven courts that can be booked on an hourly basis. Only non-marking Badminton shoes are preferred. Coaching is also provided.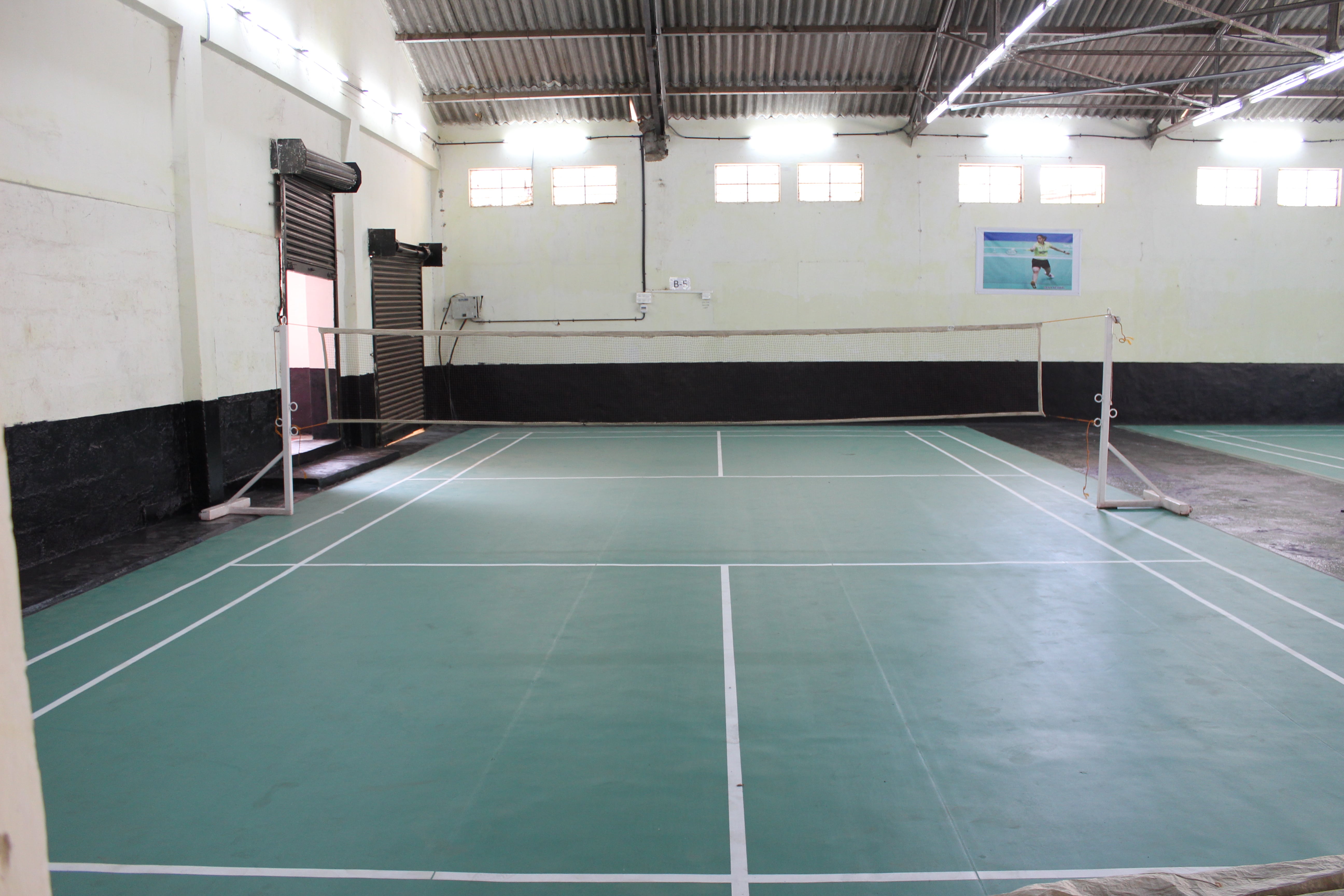 In addition to these sports, the center also conducts Skating classes.
The venue opens at 6 am in the morning and shuts down around 9 pm.
They also have facilities for Washroom, First-Aid, Parking and Drinking Water.
If you are interested in playing your favourite sport at DHI Sports Center, don't forget to download the PLAYO App on your phone to book the slots before you walk-in to the venue.