7 years of Freestyle Football, 2 Guinness World Records, Winner of Red Bull Indian National Freestyle Football Championship 2012, 1st Indian to represent the country in the World Finals of Freestyle Football and a proud owner of PR Soccer Art Academy – Meet the super-cool dude PRADEEP RAMESH.
Most of us know about the warm welcome that Football stars receive in the international front because Football is the most followed sport in the world. But how many of us are aware of a sport called "Freestyle Football"? Freestyle Football is a super-challenging version of Football itself. The game tests the player throughout in his/her skills and molds them accordingly. To master Freestyle Football is an art and Pradeep Ramesh is one such talent from India who has made a mark for himself in this field.
We finally got hold of him in his busy schedule and grilled him with just too many questions but he was ever-patient to tell us his inspiring story and also about his future goals. Here's all you need to know about the Freestyle Football journey of Pradeep.
1) There are different formats of Football in this world. But why did you pick Freestyle Football in particular?
I chose Freestyle Football after I finished my college. Until then I was a professional Football player and I was playing for Netaji Football Club in Chennai. But I couldn't manage the expenses, the pressure was building up at home to find a proper job for myself and that is the time I chose Football Freestyle because I was always a trickster in the game. I found Freestyle Football to be an expression of Freedom and I was good at it. So I wanted to make a name for myself in this field.
2) Since when have you been into sports?
I started playing Football during my 6th grade but my school did not have a Football team hence no exposure to matches. But I used to play for St. Michael's team because of a special offer from their coach but I did not study in St. Michael's. After 12th, I joined Vivekananda College and got into a Football team. That's how I got exposure to play for Clubs and ended up playing for Netaji FC.
3) How well do people welcome Freestyle Football in India?
Freestyle Football is slowly catching up in the country. Freestyle is seen as something that a failed Footballer does. Now having set up my academy in Chennai, we have around 16-17 kids who are in the age group of 10-15. They could have opted for Football but they have decided to choose Freestyle which means the sport is seeing a considerable growth. I personally do shows for almost 40-50k people in the country and the response has been good. But when compared to Europe and South America, the response here is far behind.
4) What inspired you take a shot at the Guinness records and how did it happen?
I applied in the month of December 2016 and I attempted the first record on 25th December. The main reason for why I wanted to attempt a Guinness records is to gain media coverage and grab people's attention. Guinness record is not that big a thing when compared to the practice that we take on every day to master one trick. More than the attempt of the record, the application takes longer and the process is more painful.
There is a lot of procedures to be followed before attempting it and it takes almost 8 months to receive the certificate. I own 2 Guinness records. One is for 284 consecutive knee touches with Football and the second one is for the most consecutive shin touches under a minute – 238 times. I broke the first record on 25th December and I got the certificate in April and the second record was attempted in April and received the certificate in August.
5) Have you made an attempt to get into any other record books other than Guinness?
Apart from Guinness, I attempted a record for Limca in 2011 but I haven't got the certificate yet. I did it in Raipur at an attempt where the press happened to gather and the record was to "Juggle a ball while I was suspended 150 feet above the ground".
6) What are your other achievements?
In 2015, I did a dupe for Akshay Kumar in the movie Housefull 3 where he had to attempt Football tricks and I had to do the Choreography. In 2016, I did training for Ranveer Singh in the advertisement "Rupa Vests and Briefs" for Freestyle Football tricks. I am also a TEDx Speaker and I do a lot of motivational talks for colleges and schools.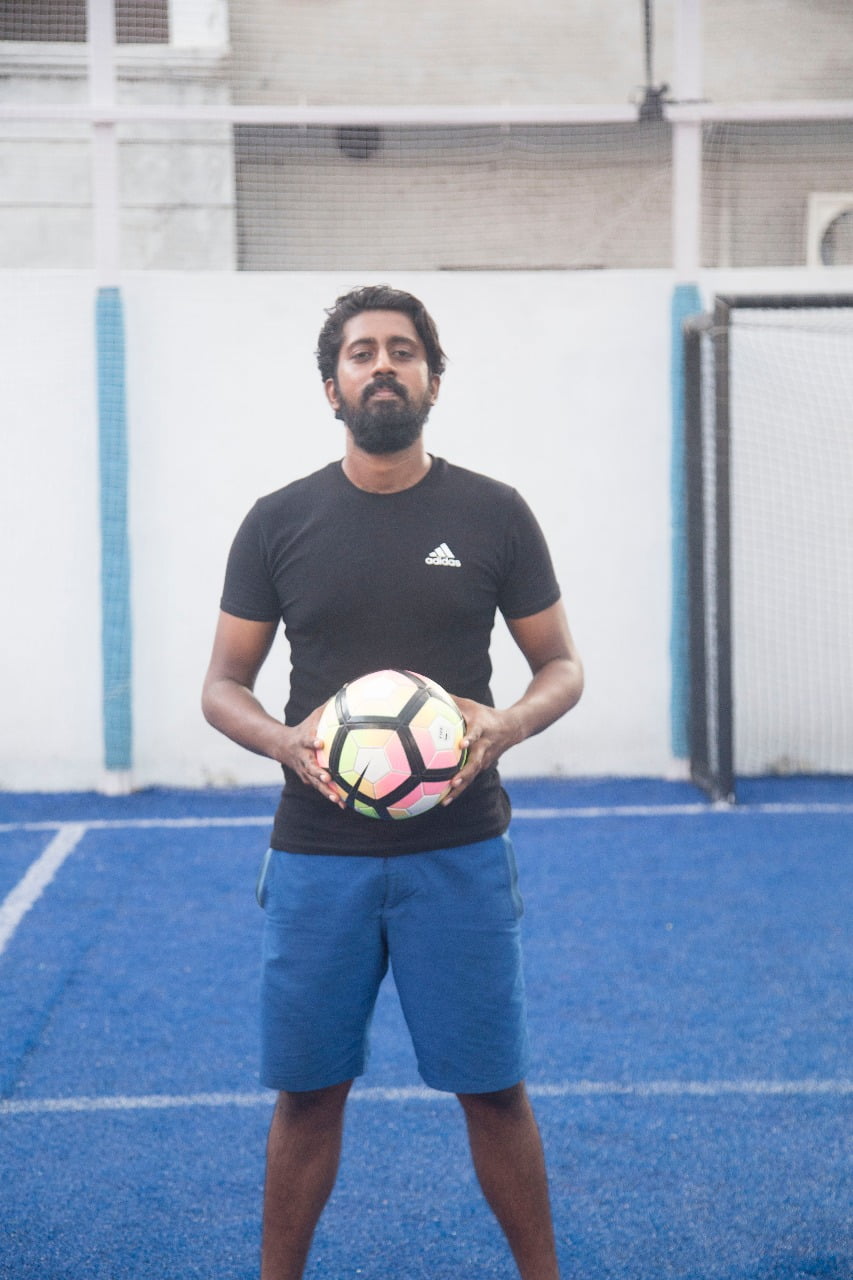 7) Could you tell us more about your Academy?
My academy is named as "PR Soccer Art". All my social media handles and websites carry this name. "PR" stands for my name "Pradeep Ramesh" and "Soccer Art" stands for Soccer portrayed as an Art. The Academy is stationed at GO Futsal, Velachery, Chennai and we teach Freestyle Football skills. We had about 5 registrations at first but now we have about 15 kids. We are planning to open another branch in Chennai. The number of kids taking up Freestyle Football is growing.
8) Why did you feel like you should start an Academy for Freestyle Football?
For Freestyle, if there is no guidance then the progress is very slow. But then if you have a coach or a mentor, then it is gonna be easier for the kids to learn. We used to train at common places and people used to approach us for coaching. So that's when I decided to rent out space in Chennai to begin coaching, which will not only benefit people who are learning the sport but will also help in the growth of Freestyle Football in India. Hence, PR Soccer Art was born in the year 2017 at GO Futsal, Chennai.
9) Do you watch Football? Who is your inspiration?
I used to watch Football but right now I don't have time to watch as most of the matches happen overnight and I have to run the next morning. My favourite team is Arsenal and my favourite player is Cristiano Ronaldo.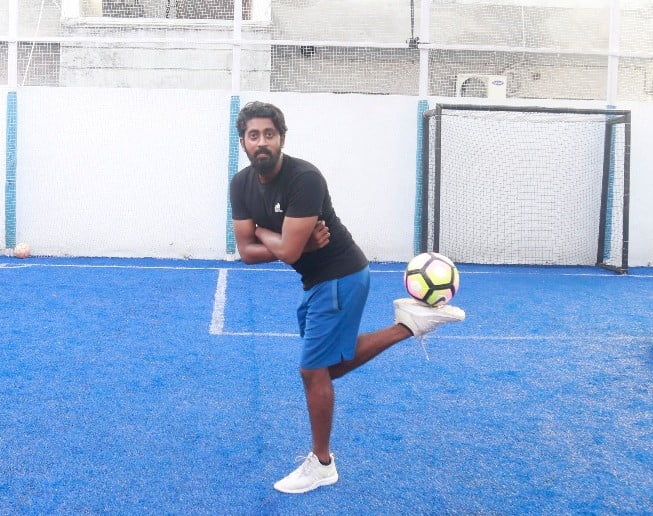 10) How are you going to take your Freestyle journey forward?
I want to keep breaking Guinness records and every Freestyle Football Guinness record should carry my name. My next attempt will be happening soon which is the most number of skips done while juggling the ball on your head. The record for this is 119 and I wanna break that. I am planning on starting a second branch of the Academy at Navalur, Chennai. A lot of my Youtube subscribers have asked me to start a branch in Mumbai as well. I also want to win the World Championship in Freestyle Football.
If you want to know more about Pradeep and his work, check out:
Website: www.prsoccerart.com
Facebook: www.facebook.com/theprsoccerart
Twitter: www.twitter.com/prsoccerart
Youtube: www.youtube.com/theprsoccerart