SWIMMING POOLS IN PUNE
Spissshhh n Splashhh!
Ready to jump into the pool and have some fun? Pune has some fabulous pools to get a dip. It's never too late to get your swim. Go ahead and check out these super-cool swimming spots in the city.
1) Champion Aquatic Club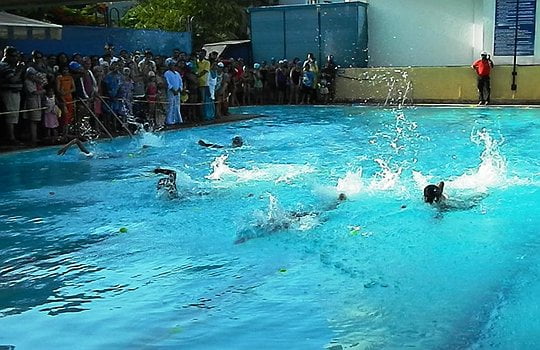 Located in Mayur Colony, Champion Aquatic Club is one of the best swimming pools in the city. It is open from 7 am till 8.30 pm and has some really good instructors. You can also enroll yourself for swimming classes here.
2) AIPT Swimming Pool

A super-spacious pool and much recommended by the localites, AIPT Swimming pool is located in Wanowri, Pune. Take a dip into the pool and cherish the swim at this spot. The water is also clear and frequently cleaned.
3) Solaris Fitness World
Located in Pimple Saudagar, this encloses a fully functional gym that is most preferred by the localites. The gym is open from 6 am in the morning until 10 pm. The venue also encloses a swimming pool.
4) Rasta Peth Public Swimming Pool
This swimming pool is located in Jawaharlal Nehru road, Somwar Peth and has a huge swimming pool that is open to the public. This pool is affordable and also offers swimming coaching for those interested in learning. It is open from 6am – 11am and 1pm – 4.45pm.
5) Veer Savarkar Swimming Pool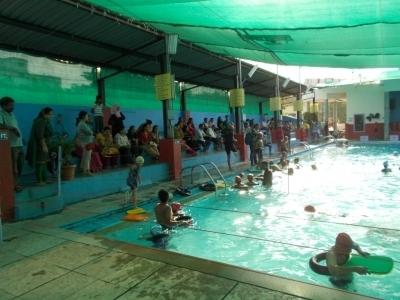 This pool is closed on Thursday and operates from 7am – 7pm during the rest of the week. It is located in Kondhwa Road near Kausarbaug Police Chowkey. This pool is rated average by the residents and it is a good place to learn the sport.
6) The Royal Club

This swimming pool is located in Gokhle Nagar, Pune and has really good facilities. The pool is well-maintained and is open from  6–11AM, 3:30–9PM. The pool doesn't operate on Sundays.
7) Poona Club Swimming Pool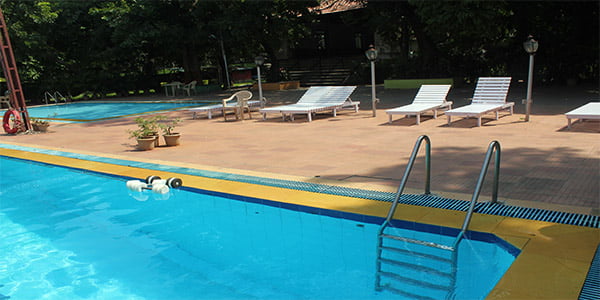 Located in Richardson road beside RSI, this venue has a lovely swimming pool with showers. The pool is super clean and you can spend absolute quality time here. This pool is open only for people who have membership in the club. It is open from 6AM–1PM, 2–10PM
8) Kaluram Maruti Jagtap PCMC Swimming Pool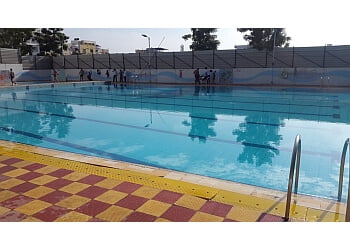 This pool is located in Bhau Saheb Kadam Nagar, Kate Puram and operates on all days except Friday. They operate from 6–10AM, 2:30–6PM. This is one of cheapest yet well-maintained pools in the city. They charge about 10 bucks for 45 minutes.
9) Corporation Swimming Pool and Gym
Located in Sahu Colony, Karve Nagar this venue has a combination of both gym and pool. So if you are tired of working out and want to chill in a pool, then this is the right place for you. The pool is kept in good condition and is enjoyable. It is closed on Sundays and opens on rest of the days between 6–10AM, 5–10PM.
10) Vibha Patil Swimming Pool
This venue is located at Bhau Patil Road, Bopodi and has really nice swimming pool that offers good facilities. The pool area is very clean and they also have showers. Coaching is also offered at this venue. This should be one of your must visits.
Read: List Of Swimming Pools In Bangalore You Must Know
FOLLOW US ON INSTAGRAM!