PAINTBALL IN BANGALORE? Adventure sports never go out of style. No matter what kind of trend kicks in, the one for the thrill and some adrenaline rush will always stay. The adventure sport madness in the country began with the treks and reached as far as mountain climbing. Paintball has sure been one of the "Fun" kinda adventure sport that has never lost its audience.
This might look as a silly, fun activity from far off but you never know when this activity can get really intense. Mostly played as a recreational thing or an ice buster during get-togethers, Paintball promotes team building. But what's more important is the amount of excitement and adrenaline rush it brings to the lovers of the game.
Planning on a Paintball outing anytime soon and you don't know where to go? Or are you looking for a fun-filled team activity for your folks. We have listed out some of the Paintball Destinations in Bangalore that you can walk into with your buddies.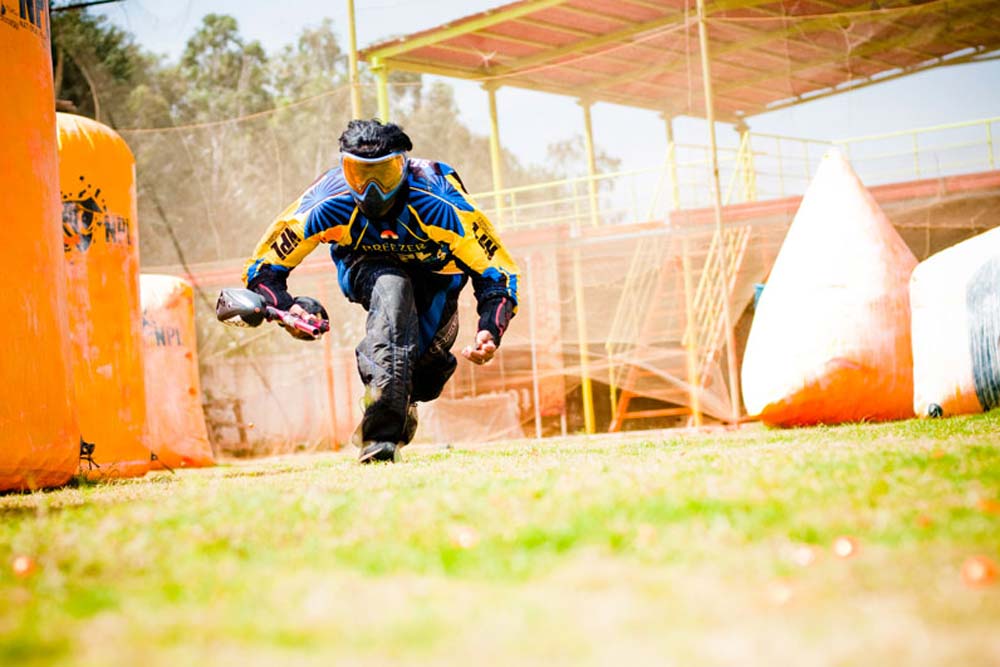 Paintball can never get cheaper than this, that too at a super cool arena like PLaY. They offer paintball packages starting at Rs. 120 per person and goes up to 350 per head. Also the area is pretty vast and you can have some epic fun with your pack.
To know more, check out: PLaY Arena, Sarjapur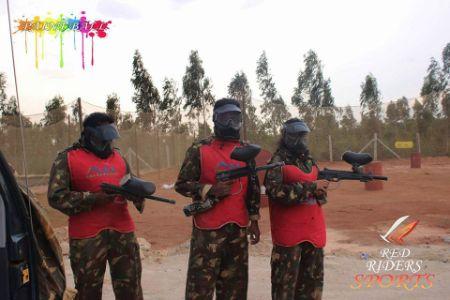 Red Rider sports is located in Sarjapur very close to M S Grounds and offers various adventure sport activities like Go Karting, Zip line, Water Zorbing, Paintball, Target shooting and Dirt bike. The Paintball activity is charged at Rs. 300 per head.
3) Neon Factory – Vajarahalli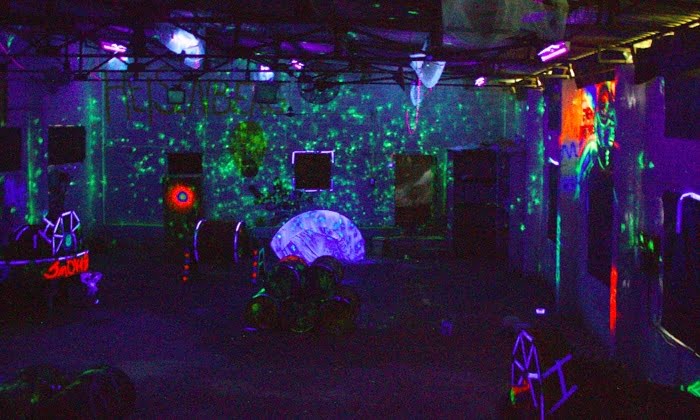 This is one amazing experience of Paintball. Usually Paintball is played in broad daylight in a huge ground but this venue offers you a whole new experience of this adventure sport. You get to play the sport under neon lights, shooting in the dark. It is priced as Rs. 500 per head and will guarantee you some fun beyond words.
4) Paintball X – Bettadasanapura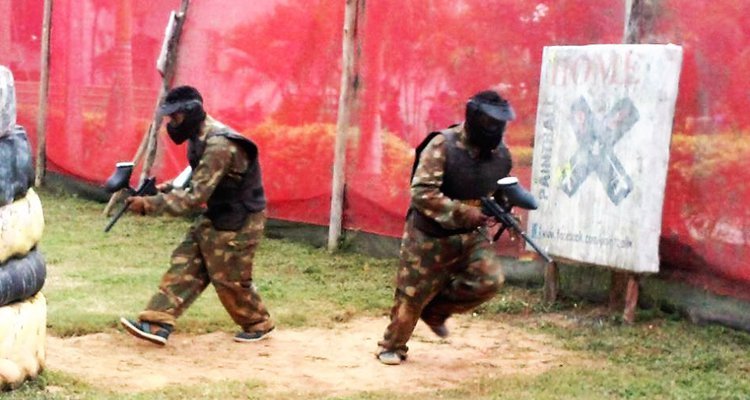 Paintball X is located in an adventure sport location in Bettadasanapura surrounded by Game on and The xplore adventure. It is very close to the residents of Electronic city. So this should be one of the most preferred spots for all the corporate team outings. They offer paintball packages starting at Rs. 300 per person.
Â
5) War Zone Paintball and Laser Tag – Dasarahalli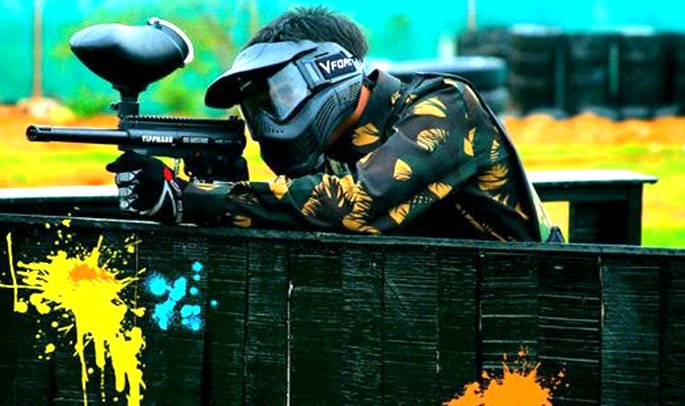 This venue is few kilometers away from Lumbini Gardens and offers both Laser Tag and Paintball action for the customers. It is one of the best places to take your kids to play and have some fun over the weekend as you can experience both laser tag and paintball.
6) Global Paintball – R.T Nagar

Global Paintball is located very close to the R T Nagar police station and houses various adventure activities like Water Zorbing, Paintball, Banana Boat and various other activities. So be sure to check in with your folk sometime and half some fun.
All set to conquer the world of Paintball this weekend. Then be sure to check in to these spots without a fair doubt and soak in some epic fun.
You might be interested in :Â 6 Go Karting Destinations In Bangalore You Should Visit
Â