Tennis craze has been on the rise in India over the past few years and has impacted the development of various Tennis centres in Bangalore as well. Sol Sports Academy is definitely one of its kind and offers quality Tennis experience to its customers in Sarjapur Road and Electronic City.
Location:
Sol Sports Academy Sarjapur is based in Doddakannali off Sarjapur Road, opposite to Radha Reddy Layout. Namma Green AD sports is only few metres away from Sol Sports Academy.
Finding it difficult to locate the venue? It is less than 2 km from Wipro office and a 5-minute drive (Only if the Bangalore traffic doesn't count).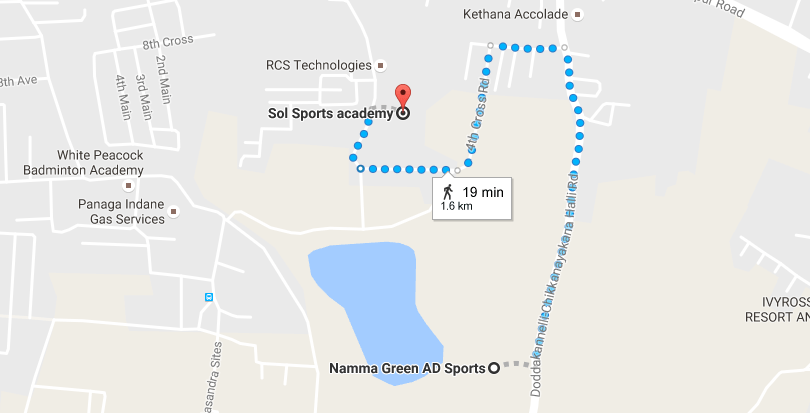 Facilities at Sol Sports Academy:
There are 9 Tennis courts available at the Sarjapur venue, made of clay, from 6 am in the morning to 6 pm in the evening, spanning over 12 hours.
So you can book your slots for Tennis matches over this Time period and the rates are charged per hour. Also make your bookings 3 hours before the Slot-hour.
To reserve your Time slots click on PLAYO and proceed with the instructions.
People looking for Tennis coaching centres can look out for this venue as they provide quality training with the best coaches. Pick up and drop services are available for the trainees.
The other free-facilities offered at this venue are:
Washroom/Restroom
Parking
First-Aid
Wi-fi
Paid facilities include Refreshments and gears required for Tennis (if you need any).