Records are usually got broken but there are some which don't have any expiry date. Can we see some in this edition?
In any field in the world, record holds a special place. It shows the capability to stand apart. Not everyone is capable of holding a record to his name. There are only few who have this feather on their hat. It is not everyone's cup of tea. If with the time the record is getting older the chances are less that it can be broken. So let us find out some records which have cemented their place in the FIFA World Cup with the time.
1- Most number of tournaments
This is a record which could have been broken this time the loss of Italy in the qualifying stage this record adds up one more name to it – the Italian captain Gianluigi Buffon. He now shares the record with Antonio Carbajal and Lothar Matthaeus of Mexico and Germany respectively.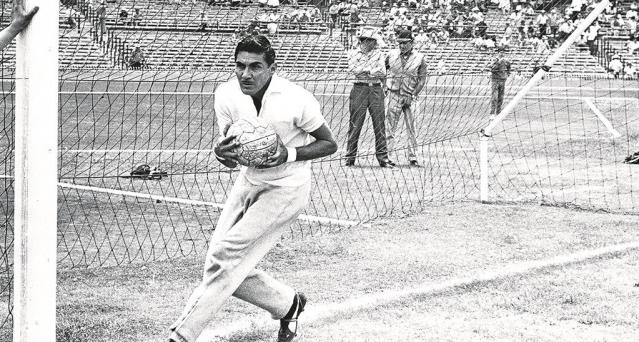 Antonio played his last tournament in 1966 since then only Lothar was able to make it to 5 tournaments and he played his last in 1998. After that only Buffon showed the potential to get past the record but failed to do so and became the member of the gang with 5 tournaments in his kitty. No other player can be seen near today who can claim this record.
2-Player with most matches
This is another record which is hard to break or should we say impossible. There was a time when there was not much business. Today the player is not only committed to his team but to his club also. They have such a competitive life that to claim such records is difficult. They play continuously for the whole year.
Via
In yesteryears there was not much competition so players were able to deliver for their country. This record is achieved by Lothar Matthaeus who played 25 FIFA matches. Second to him is another German Miroslav Klose who has played 24 matches in his FIFA career. In the forthcoming World Cup there is no player who can achieve this feat.
3-Youngest player
In every edition there is a player who makes a dream debut in a young age. Many of the legends have written their names in this list. But in sports even a day matters. If you are elder by a day you are sure to miss the chance. This record is under the belt of Norman Whiteside. This North Irish boy held this record way back in 1982 when he played for the national side. At that time he was just 17 years 1 month and 10 days old. Since then there were many who made their debut at a young age but this record remains unbroken. In this edition there is no player of such a young age who can make his mark on this record.
4- Player with the most number of Goals
Germany has its name on this record also as their star striker Miroslav Klose holds this record. Klose scored a total of 16 goals in his 24 match appearances. He first played in 2002 and his last edition was in 2014 where he helps his team to lift the World Cup. There is no contender in the near future to break this record.
5- Player with the most number of goals in a single match
This type of record is made once in a lifetime. The record come under the kitty of Russian player Oleg Salenko who while playing against Cameroon in 1994 scored 5 goals in a single match and since then this record is in wait of another miracle.
Conclusion
There are many players who show their talent on this stage but very few leave their mark on the stats. These are the ones who will always be remembered for the extraordinary work they have done.