Who doesn't want a body like Ronaldo? We are sure, even you do!Â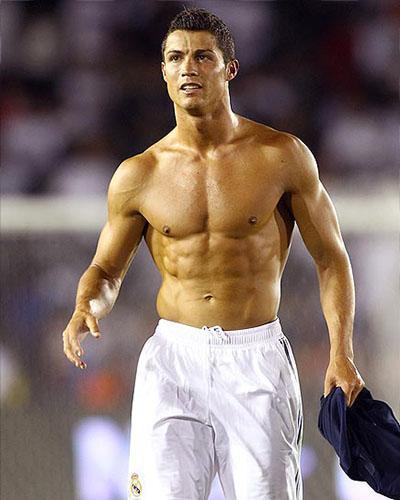 The man is making a good amount of buzz in the media with his transfer news but apart from that, he has always been loved by many. If not for the way he plays the game but for the amazing body, he has built.
Here are a few things that Ronaldo believes, that helps him stay fit and fab.
Tennis: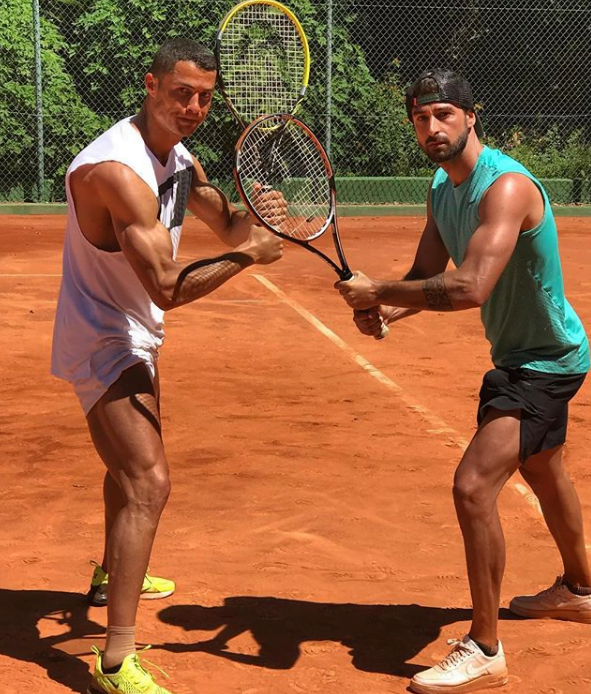 Apart from playing a lot of football, this man plays Tennis too. Undoubtedly, Tennis improves your endurance and helps strengthen your muscles.
Never Misses A Work-Out: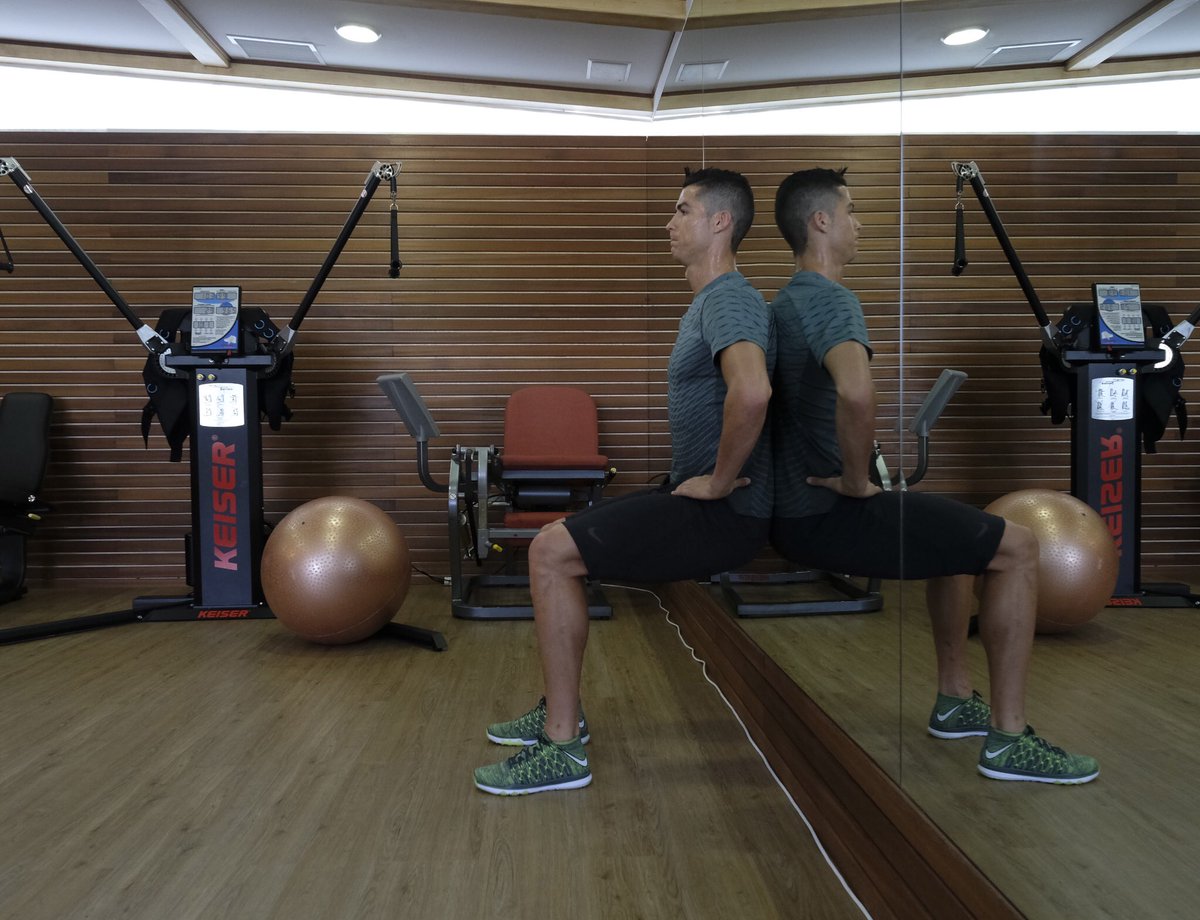 Are you that person who worked-out on every equipment but avoided wall sits? Then you must take inspiration from this Portuguese footballer who never misses this important exercise.
You now know the secret of this thunder thighs!Â
Eats Healthy:Â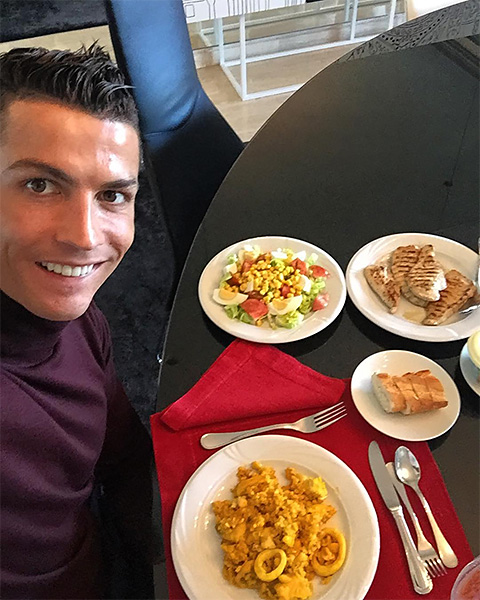 Eating right while you are working out and want to stay fit is something Ronaldo totally approves! It is very important to have the right kind of food to stay energetic throughout the day.
Family Day Out:
Here is another thing our very own GOAT believes in, spending time with family. Afterall, at the end of a tiring day, you would want to spend some quality time with your loved ones!
Last but not the least, sleep is important and he shows that clearly in this image.
Do you still have any doubts regarding what this man believes in?