RONALDO VS MESSI | When it comes to the biggest football debate of the decade on who is the greatest footballer of our time, many are split between Lionel Messi and Christian Ronaldo. Both are immense superstars and two of the world's highest-paid athletes and celebrities. The debate has been ongoing for years. With the numbers so close, in terms of wins, goal percentage and trophies, it's difficult to ascertain a clear winner. Regardless what side of the debate you find yourself on, here are a few interesting facts from Betting-Sites to help in choosing your ultimate football hero.
1. Trophies & Championships | Ronaldo vs Messi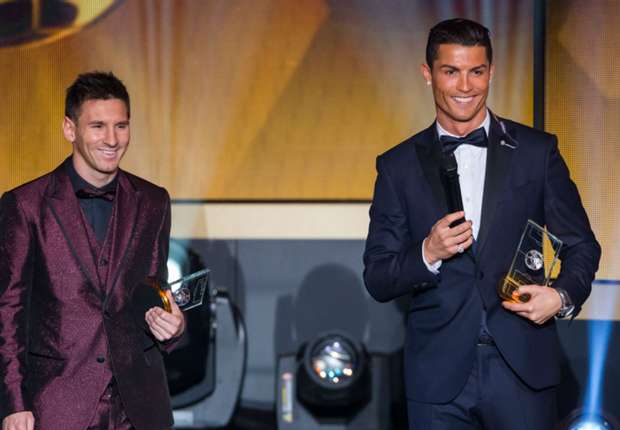 When it comes to pro sports, nothing is more important than championships and competitions won. Messi has won a total of 21, with his professional team Barcelona, while Ronaldo has won 15 total championships, 9 with Manchester United and 6 for Real Madrid throughout his career.
2. Awards & World Records
                                                     
In terms of individual awards, Messi leads again with 15 to Ronaldo's 13. In the FIFA player of the year category, known as the "EU BALLON D'OR," Messi has won the honors 5 times in his career and Ronaldo 3 times in his career. When it comes to setting football records, Messi has a total of 15 world records to his resume, while Ronaldo trails with 13 total world records.
3. Age & Length of Career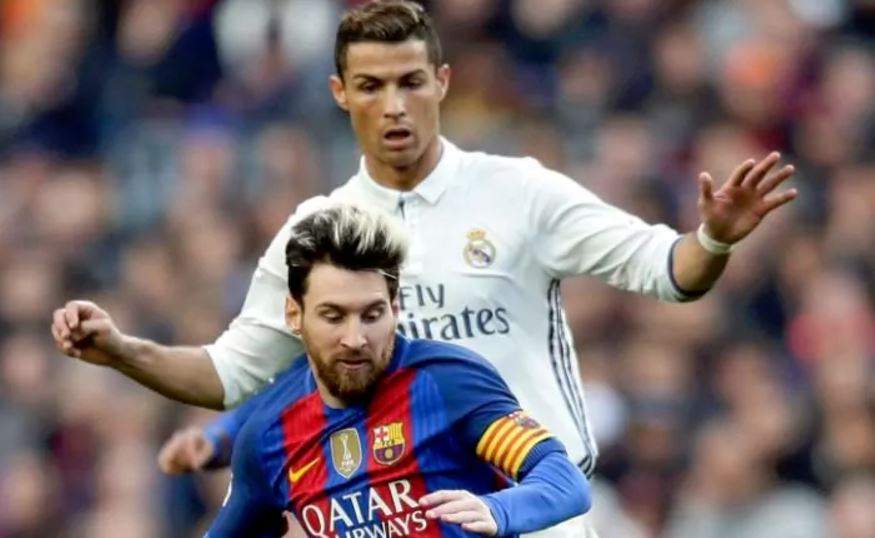 Messi, though ahead in most of the stats covered above, has also been in the league 3 years longer than Ronaldo and is 2 years older. Many think, that barring injury, Ronaldo will have a few years to catch-up to Messi, as he should end up playing a few years more due to age.
4. Social Media and Demographic Brand Reach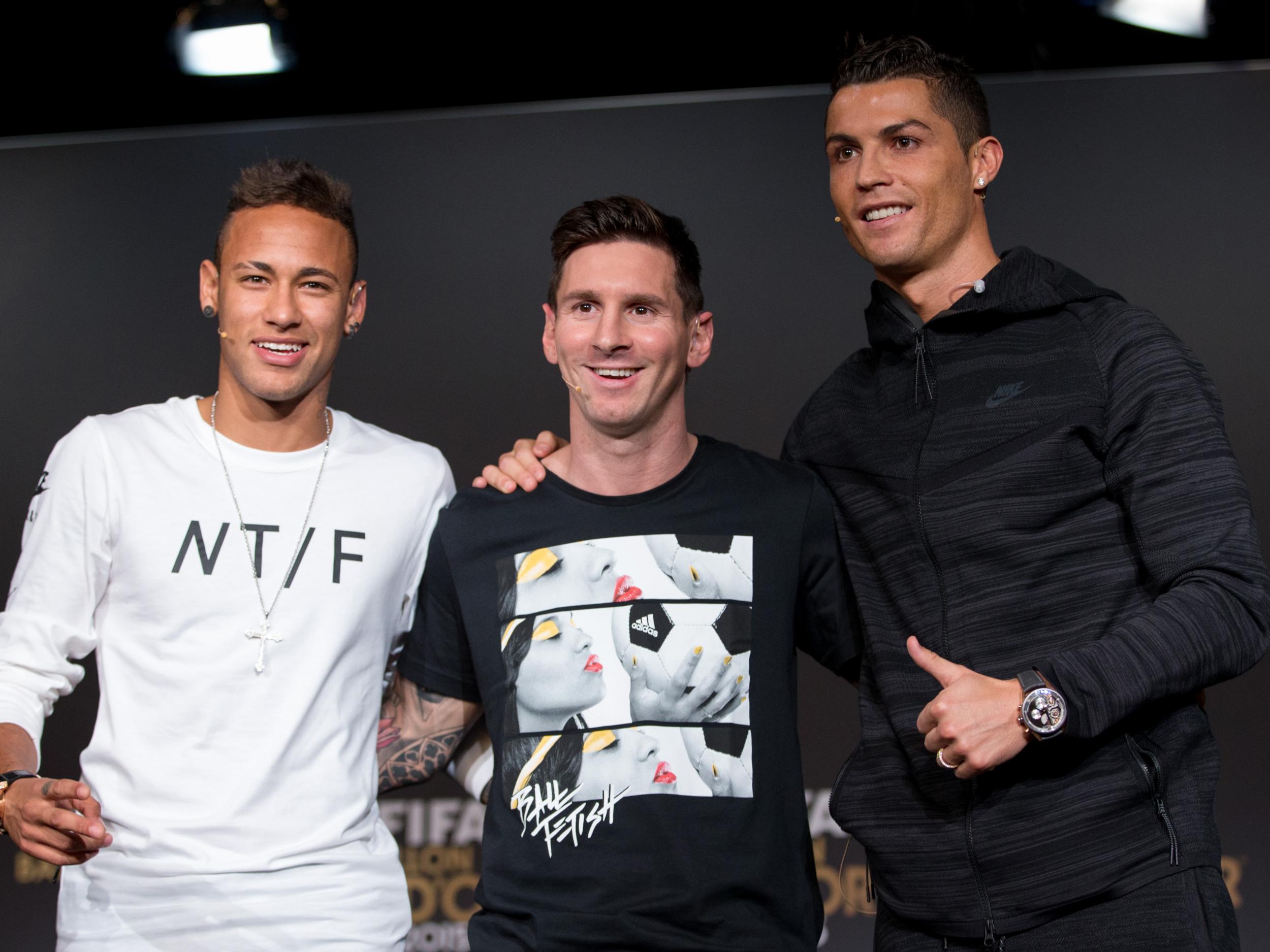 In terms of global brand awareness and social media followings, the much more socially active Ronaldo trumps Messi. Overall, Messi has a total social media following of 167.5 million fans worldwide. Ronaldo has a worldwide social media following of 284.5 million. Ronaldo is actually considered one of the most popular people on earth. To put his immense following into perspective, Ronaldo has more followers than Lebron James, Stephen Curry and Kobe Bryant combined. These three NBA superstars are the biggest brands in professional basketball. Ronaldo also has more followers than 99 percent of the NFL combined, again proving he is a global athletics ambassador. Furthermore, 92% of all humans know who Ronaldo is compared to 87% knowing who Messi is.
5. Head to Head
In head to head match-ups, the 2 superstars have played each other a total of 32 times in their careers. They have tied 8 of those matches and Ronaldo has won 9, while Messi has won 15. Messi has also scored more goals in those matches, with 17 in total, compared to 15 for Ronaldo. In terms assists, Messi again is the clear leader, as he has nearly 2 assists to each 1 of Ronaldo's
Regardless of what side of the debate you choose, the facts show Messi to be the better player in terms of raw numbers. That being said, Ronaldo, who is younger, does have a chance to catch him, barring injury. Furthermore, Ronaldo does lead in brand visibility and influence. Nonetheless, the contest is too close to call and will likely continue to be a major debate among soccer fans for years to come.
Check out this infograhic to read in-depth about the Messi-Ronaldo Comparison: Messi Vs Ronaldo, Who Is The Greatest?
FOLLOW US ON INSTAGRAM FOR SPORTS MEMES AND REELS!