If you play badminton regularly, you know the power and importance of a smash. It is one of the best offensive techniques that has often proved to be a game-changer. Launched from a higher point, a smash travels sharply downwards towards your opponent, often surprising them.
A good smash is a factor of two key things- precision and power. And, what helps you master these? A good badminton racket for Smash.
This blog tells you all that you need to know about the best badminton racket under 10000, which will help you ace your smashes. 
Why is a good racket the key to winning the game? 
A smash motion is a specialized one that involves a series of flows of motions. As verified by a Department of Science and Technology, Sophia University, Japan study, selecting a racket suitable for smash strokes is critical. 
Here is how it makes all the difference and helps you deliver powerful shots: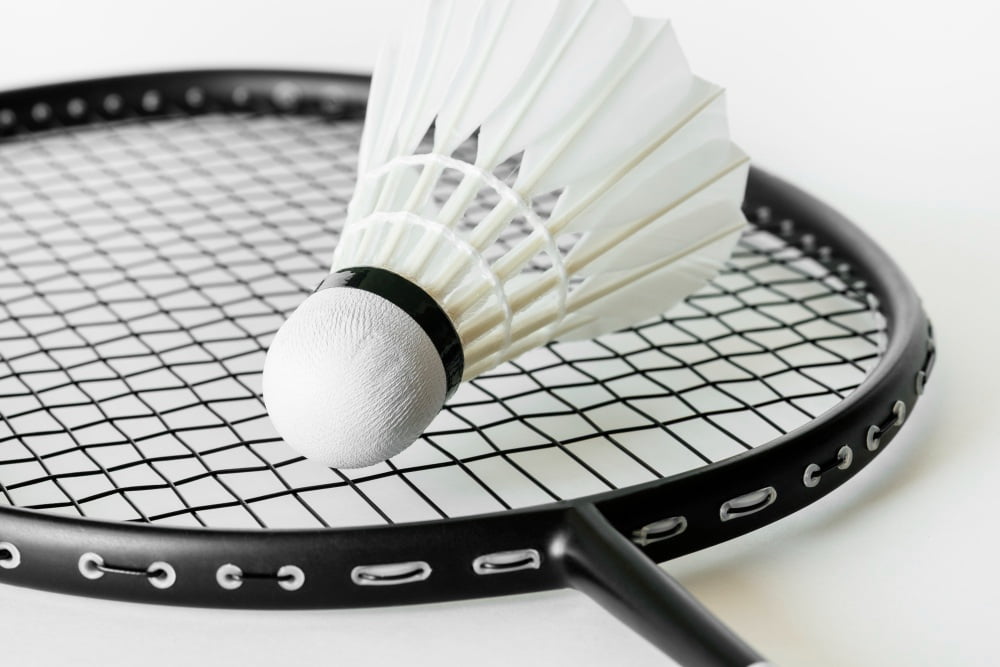 Better technique
An appropriate badminton racket complements the uniqueness of a smash shot. A smash is much more than just a quickly delivered shot.
This research points to how the 10 best badminton racket Under 10000 for smash a good racket effectively controls the limb movements, including shoulder internal rotational movement, the plane of elevation, and wrist extension of players, helping them deliver smashes. 
Control
The amount of control you have over your smash shots determines the precision and stability you play.
A good-quality badminton racket for advanced players helps build pressure over your opponent and develop your momentum.
Speed
A smash is the fastest-ever shot in badminton and all racket sports. Some smashes have been recorded at almost 200 mph. The best badminton racket for professional players offers a faster swing speed and a better reaction time needed to execute the smashes required for winning a game.
Comfort
In addition to power and control, comfort is an equally important factor determining your smashes' quality. If the racket is too heavy or light, it may not be comfortable for you to hold it. A good racket feels comfortable and lets you play deeper smashes simultaneously. 
How to choose your badminton racket?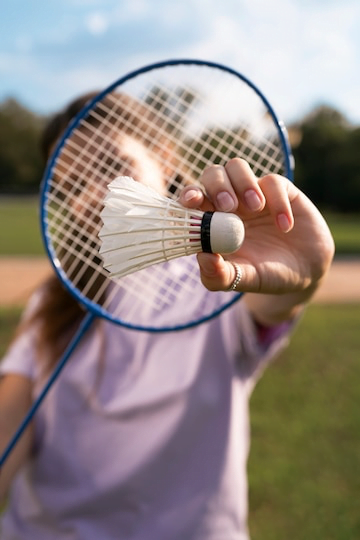 Choosing a good racket for badminton is the most important thing that decides your performance on the court and helps you improve your game.
Since a smash is a specialized shot, the racket must be chosen carefully to suit your style of play. Here are some factors that you should consider while choosing the best badminton racket brands:
Weight
One of the most important factors to consider while selecting a badminton racket for smash is its weight. While a heavier racket will give you more power, it is also harder to manoeuvre and may strain your arm and shoulder. A lighter racket, on the other hand, is more comfortable to use.
The weight of the racket is usually categorized into:
U: 95-99 g
2U: 90-94 g
3U: 85-89 g
4U: 80-84 g
5U: 75-79 g
6U: 70-74 g
Flexibility/ shaft stiffness
When choosing the best badminton rackets under 10000 for advanced players, looking at the shaft flex is important. It usually ranges from flexible, medium, stiff, and sometimes extra stiff. 
Beginners who are not playing with much swing speed should opt for a more flexible racket, which allows for more power.
Advanced players are recommended a stiffer racket because it allows them to generate more power along with a fast smash action.
Grip size
The grip size of a badminton racket varies just like its weight. Here are the usual grip sizes followed by most of the best badminton racket brands, including Yonex and Li-Ning:
| | |
| --- | --- |
| G1 | 4 inches |
| G2 | 3.75 inches |
| G3 | 3.5 inches |
| G4 | 3.25 inches |
| G5 | 3 inches |
| G6 | 2.75 inches |
String tension
While choosing the best badminton rackets under 10000 for smash, selecting the string tension is essential. You can choose from:
Control strings with a textured finish to help you play tight smashes. 
Power strings for building speed and endurance in your game, perfect for playing attacking shots.
Your game style
Yet another important consideration while selecting the best badminton racket for professional players is the game style and whether you play singles or doubles.
You may want to select a head-heavy racket if you are a singles player. This is because a singles game is not very fast-paced when compared to a doubles game and is not hampered by the extra weight of the racket. For doubles players, a light racket is recommended. 
Best badminton rackets to buy under 10000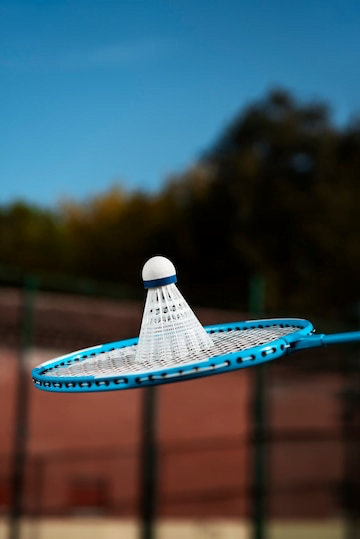 Badminton rackets are constantly evolving. Changes in racket technology have led to more and more options being introduced every few months, making buyers feel overwhelmed.
But worry not!
Our experts have rounded off the best badminton racket under 10000 to help you deliver powerful smash attacks. Read on to learn more about their special features and prices:
1. Yonex Astrox 7 DG
Yonex, the best badminton racket company, offers the Astrox 7DG, which is the perfect option for delivering powerful shots. This is a head-heavy medium flexibility racket with some great features:
Nanomesh Neo material for better control over the racket and generating more power.
Rotational generator system for smoothly transitioning between forehand swing and backswing while maintaining superior speed and power. 
Tungsten-infused grommet for better weight density at the top of the racket's frame.
Price as of now: INR 4719 
2. Yonex Arcsaber 7 Tour
One of the best badminton rackets for professional smash players, this racket is made entirely in graphite, allowing you to transmit more energy while playing. Here are some of its features:
Extra slim shaft for free control and superior strength. 
Pocketing booster lining the side of the racket's frame enhances elasticity and flexibility.
Isometric head shape for an enlarged shuttle sweet spot.
Box frame for more solidity and stability.
Price as of now: INR 6,899
3. Victor Hypernano X 090
One of the best badminton racket brands, Victor, has launched this hi-tech racket for smash players. The racket is even-balanced and stiff. It offers excellent control and speed with these features:
NanoTechnology enhances the stiffness of the racket's carbon fibers for better shots.
Aero Diamond frame for minimizing resistance from air.
EM Fiber for better control and force transmission between shots.
Price as of now: INR 2,635
4. Li-Ning Windstorm 700 Special Edition
One of the best badminton rackets under 10000, this is the perfect option for advanced and intermediate-level smash players. It's known for its durability, maneuverability, and strength. Here are its features:
Dynamic optimum frame for an enlarged sweet spot area for better smash attack and defense action.
Stabilized torsion angle for enhanced precision.
TB Nanotechnology in the racket's frame for increased repulsion strength. 
Aerotec Beam System for boosting the speed and strength of your smash.
Price as of now: INR 7,490
5. FZ Forza Power 9X-290
One of the most popular badminton rackets for advanced players who play smashes consistently; the Power 9X-290 offers an amazing combination of power and control. Here are its special features:
Superpower technology for increasing the power of your smashes by a whopping 10%. 
3D Vector shaft for increasing the shot accuracy.
Aero Profile design for reducing the racket's resistance to air and allowing you to swing quicker.
Japanese carbon material frame for extended durability and strength of the racket. 
Price as of now: INR 8,999
6. Yonex Astrox 22 LT
A super lightweight option from the best badminton racket company, Yonex, this racket is easy to handle and drives powerful smashes. Here are some of the special features of the Yonex Astrox:
Nanomesh Neo technology offers a powerful and flexible frame for better energy.
Box Aero Frame, which is stronger and stiffer and deflects air well for better swing speed of smash shots.
Rotational Generator system, which distributes the weight optimally and offers maximum control over shots.
Price as of now: INR 6,999
7. Yonex Astrox 88D Tour
Considered to be the best badminton racket under 10000 due to its superior materials and technology, the Astrox 88D Tour is popular for its control, speed, and power. Its special features include:
Energy Boost Cap Plus is designed for maximized flexibility and reduced air resistance. 
Aero Box frame for better energy transfer between shots and increased swing speed. 
Isometric head shape for an expanded all-directional sweet spot.
Price as of now: INR 8,110
8. Head Airflow 9000 HM
One of the top badminton rackets for advanced players, this lightweight racket is perfect for both offensive and defensive play actions used by intermediate and advanced players. Here are some of its features:
Revolutionary frame system for generating explosive power while delivering smashes.
Arctek System for lower air resistance and better power.
One-piece frame with an internal T-Joint for better torsional stability.
Price as of now: INR 8,770
9. Head Xenon Pro
Known to be one of the best rackets for powerful smashes, this racket is perfect for advanced players. Here are its special features and technologies:
Amplified fibre technology for better shaft stiffness, helping you deliver smashes with more power.
Jointless frame for better strength.
Made with High Modulus Graphite for better durability.
Price as of now: INR 7,227
10. FZ Forza Precision 12000 M
The best badminton racket under 10000, its slim frame and lightweight design make it perfect for delivering powerful smashes. Some of its top features include:
A slim shaft for reduced air resistance and better swing speed.
Ultra High Modulus Graphite for better power and torsion.
Frame Air Flow for high-precision smashes.
An almost 18% slimmer frame than most rackets for exceptionally fast shots. 
Price as of now: INR 8,999
Conclusion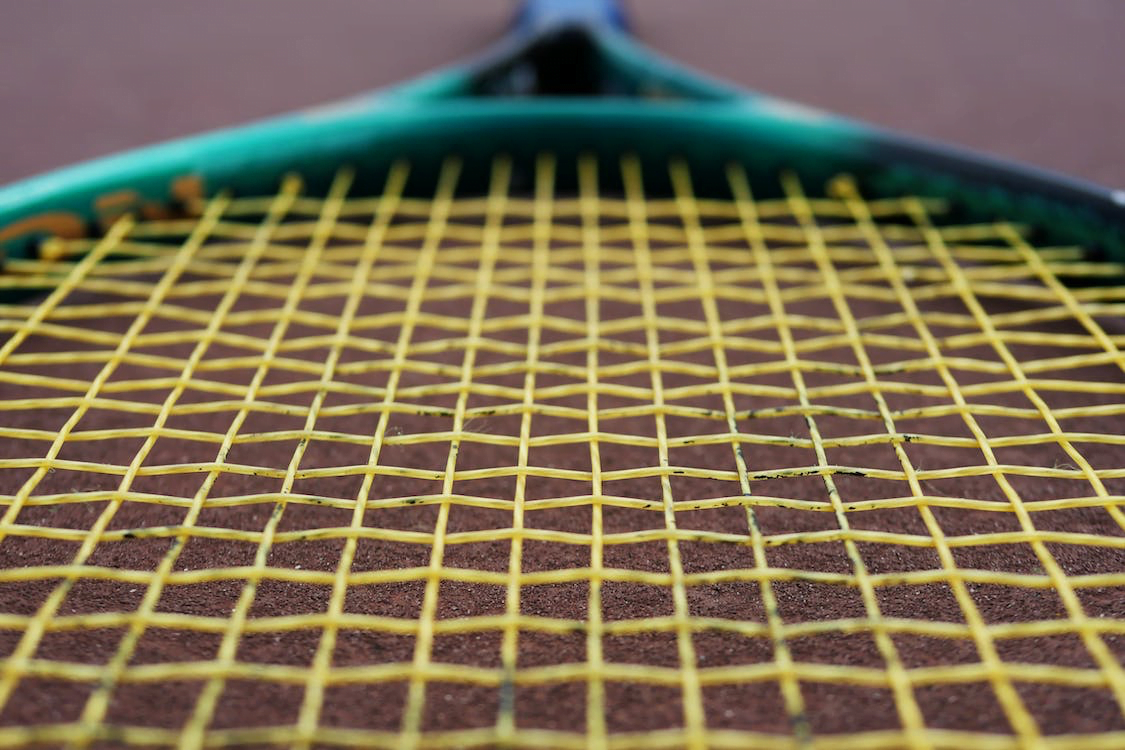 These are the best badminton rackets under 10000 with excellent features and technologies designed especially for putting more power in your smash shots. If you wish to learn more badminton skills, improve your fitness, and take your game to the next level, join us.