Here is our list of the top 10 best Football stadiums in the world!
Those Lights! The Crowd! The field! The Atmosphere!
Football stadiums are the best for all the entertainment they provide. It is an integral part of the Football experience. Ask any fan who watches Football matches live, and they'll tell you that the stadium and its environment are the best part.
Football is one such sport that is loved and celebrated all over the world, resulting in some amazing stadiums. The infrastructure keeps getting better and better. Even when matches aren't being hosted, fans from all over come to visit.
Let's have a look at the 10 Beauties and the Beasts of the Football world:
Top 10 best Football stadiums in the world
1.Camp Nou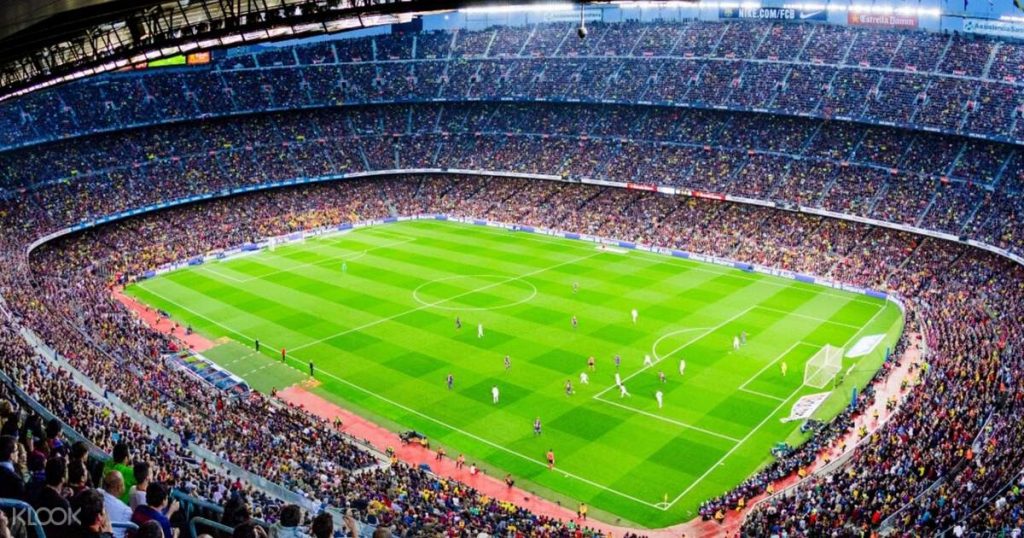 Capacity: 99,354
Home Team: FC Barcelona
Camp Nou was officially opened in the year 1957. It initially consisted of two tiers. It was during the 1982 World Cup that they expanded with a third tier. This obviously raised its capacity. It was in the mid 2000s that the club started to show plans of renovation.
Finally, in 2014 those plans were brought to life!
2.Old Trafford
Capacity: 75,635
Home Team: Manchester United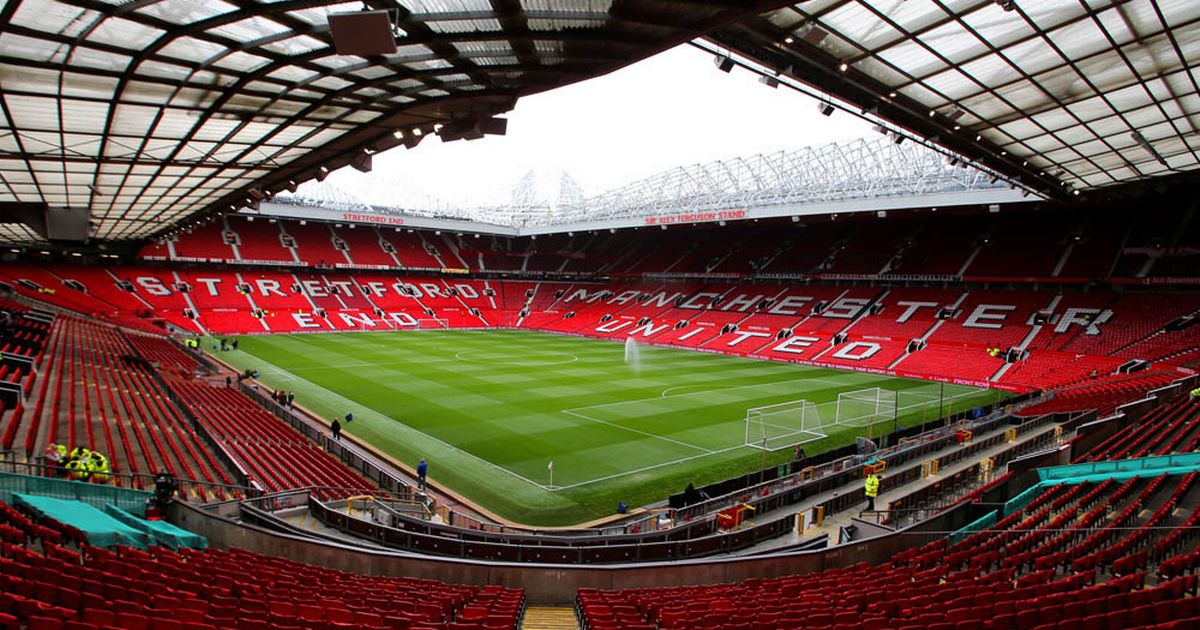 Fondly known as the "Theatre of Dreams", it is located in Great Manchester, United Kingdom. It is the proud home of the world's most loved Football club "Manchester United". It is also the second largest Football stadium in the UK.
3. Allianz Arena
Capacity: 75,024
Home Team: Bayern Munich, German National Football team, TSV 1860 Munchen
Allianz Arena At Night
An absolute German Beauty, this stadium is located in Munich, Germany. This Beast is just the first of its kind to be designed with a colour changing exterior. The entire stadium is capable of lighting up its own colour. It is also the third largest stadium in Germany.
4.Wembley Stadium
Capacity: 90,000
Home Team: England National Team
This massive stadium which is also UK's largest is situated at Wembley, London. It was reconstructed in the year 2007. Apart from Football matches, a lot of concerts also happen at this stadium.
5.Soccer City
Capacity: 94,736
Home Team: South Africa National Football team, Kaizer Chiefs
Formerly known as the First National Bank Stadium, it is situated in Johannesburg, South Africa. This Arena is of historic importance as Nelson Mandela gave his first speech after his prison release in 1990 at this venue. It is the largest Football stadium in Africa.
6. Estadio Azetca
Capacity: 95,500
Home Team: Mexico National Football team, Club America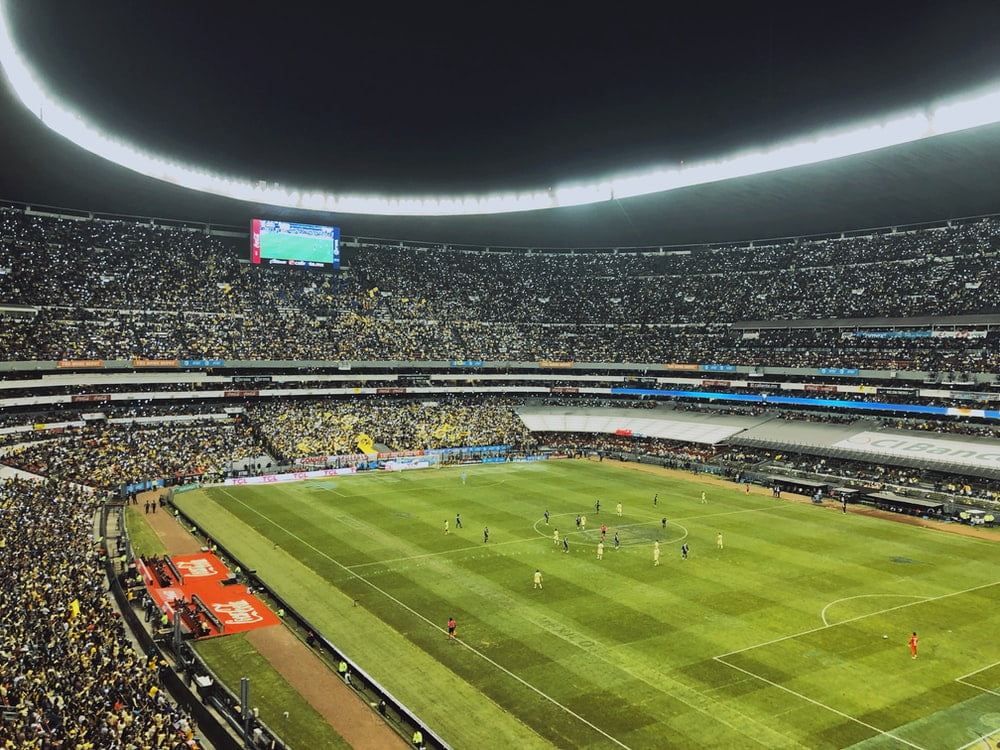 A legendary stadium with a huge history, where Diego Maradona scored the "Goal of the Century" in 1986, it is located in Mexico City and is also the third largest stadium in the world by capacity.
7.Signal Iduna Park
Capacity: 81,359
Home Team: Borussia Dortmund
A stadium that has seen the epics of the most loyal fans, Iduna Park is Germany's Biggest. Home to Borussia Dortmund of Bundesliga, this arena has always been drenched in Yellow because of the arduous support from all the BVB fans.
7.Santiago Bernabeu Stadium
Capacity: 81,044
Home Team: Spanish National Football team, Real Madrid.
This historical stadium has been hosting matches since 1947. It is Real Madrid's dearest home. It has hosted several finals including the Champions League finals in 2010.
9.San Siro
Capacity: 80,018
Home Team: AC Milan, Inter Milan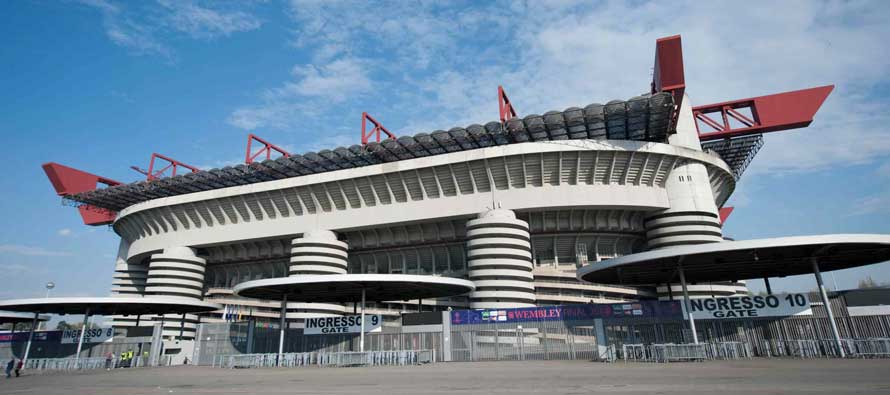 One of the best stadiums in Italy, the San Siro has hosted a number of nail-biting and historic matches over the years. It also hosts numerous music concerts, notably the acts of One Direction, U2, Rolling Stones. Etc
10.Millennium Stadium
Capacity: 74,500
Home Team: Wales National Football team, Welsh Rugby Union
More than Football matches, numerous Rugby matches are hosted at this stadium as it is owned by the Rugby Union. But when Wembley stadium was under construction, all the Football matches were hosted in Cardiff at this venue.
As we have listed out our top 10 best Football stadiums, other stadiums like Emirates and Anfield could definitely be one of the best in the world. Which arena do you think is the king of all the arenas? Shoot your responses in the comments.