These sports men, apart from being great at the sport they play, these guys have managed to find another craft of interest.
1) Petr Cech – Drummer
Arsenal's goalkeeper, Petr Chech, uses his hands not only to block strikes on goal, but also to play the drums. He is just as astonishing to watch with drum sticks instead of gloves. He has a Youtube channel and plays many covers. Little did we know that a man who is a goalkeeper could have had an entirely different career.
Petr Cech playing the "Eye of the Tiger", now we know who pumps up the team before a match! 😀
2) Ab De Villiers – Singer
Apart from winning the ICC One-day Player of the Year award, Ab De Villiers also released a music album, Maak Jou Drome Waar, on August 2, 2010. He is a genius with the bat and the guitar.
https://web.archive.org/web/20210101065313/http://www.youtube.com/watch?v=xmGA85qZ36I
ABD rocking it with "Yeh Dosti" !
3) Mahendra Singh Dhoni – Motorcycle Enthusiast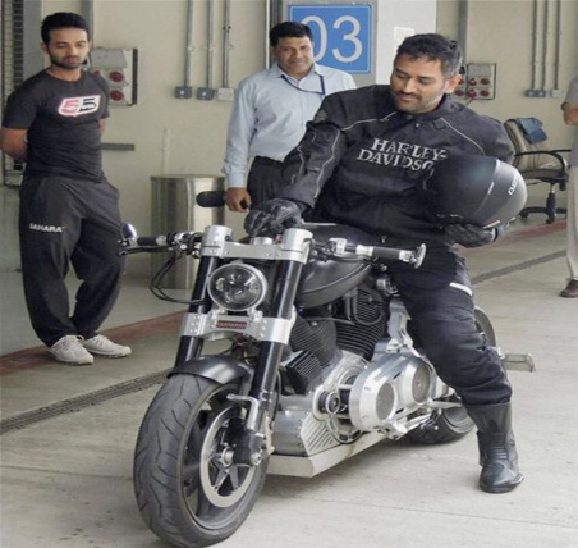 India's captain cool is an avid bike collector and hits the road any chance he gets. His collection of bikes ranges from Harleys to Superbikes like the Ducati 1098 and the Kawasaki Ninja.
4) Theo Walcott – children's author
Most people could picture Arsenal winger, Theo Walcott, as a 100 metre sprinter. His pace allows are imagination to picture it. Theo Walcott uses his imagination to write children's novels in his spare time. He has published for books in total.
5) Sebastian Vettel – Motorcycle Enthusiast
Who would have thought that a man who is one of the best F1 drivers  loves riding motorcycles?
6) Valentino Rossi – Yatchs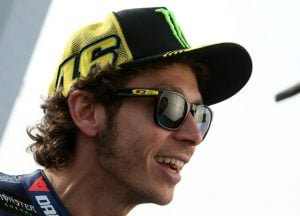 When The Doctor isn't on the track he is sailing the seas. He is a proud owner of the Pershing 56. Who wouldn't want to have that as a hobby when you own such a beauty.
7) Daniel Agger – Tattoo Artist
This wouldn't come as much of a surprise to anybody because, Liverpool centre back, Daniel Agger is covered with tattoos.
8) Tiger Woods – Spear Fishing
Image : fishermansbesthook.com
Tiger Woods is easily one of the most famous sportsmen of his time. Apart from playing golf he uses his free time to go Spear Fishing. It is as hard as it sounds and for a person to have that as his hobby is truly inspiring.
9) Tim Duncan – Dungeons And Dragons
Image : www.si.com
As unbleivable as it sounds, Tim Duncan loves playing dungeons and dragons in his free time. The Big Fundamental is not shy of this hobby and says that he loves any kind of role-playing fantasy game.
10) Cristiano Ronaldo – Bingo
Ronaldo, a man who is like poetry in motion when a ball is at his feet loves playing bingo. He not only plays it because it is an exciting game, but also because it helps him improve his English.
Also read:Â 9 Greatest Sports Rivalries in Individual Sports