Cricket, the famed gentleman's game, is more than just a sport. It's a rollercoaster of emotions that has united fans worldwide for centuries. And at the centre of it all are cricket legends – the best players of cricket who've taken the game to a whole new level.
The history of cricket boasts of many legendary players who have stood the test of time. Their success stories continue to inspire young cricketers to dream big and motivate others to become lifelong followers of the sport. The charisma of a legendary batsman's cover drive. The sheer magic of a bowler's perfect yorker. The raw emotion of a captain's victory speech. All these moments contribute to a collective memory that unites fans worldwide.
In this exploration of the top 10 players of cricket in the world, we'll look at the incredible triumphs of the greatest cricketing legends. These are the best players of cricket history that have transcended the boundaries of the sport, becoming cultural icons. Before diving into the list, let's talk about how we picked the top 10 cricket legends of all time.
Defining 'Legend' in Cricket
In cricket, the term "legend" holds a special place. A cricket legend isn't just a player who has repeatedly tasted victory or accumulated impressive statistics. 'Legend' is a distinction that goes beyond numbers, encapsulating a cricketer's impact, influence, and lasting imprint on the sport.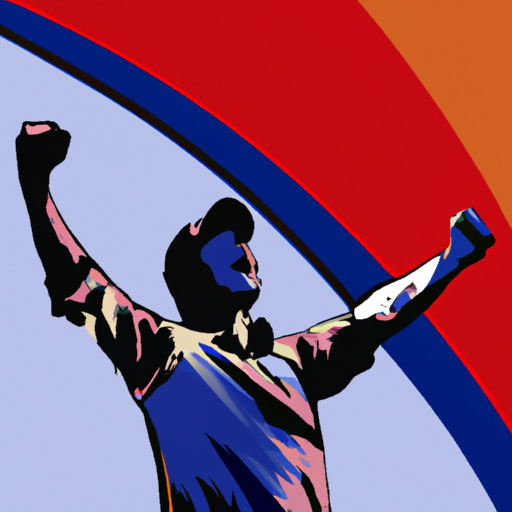 The Legends Cricket 2022 are more than just names that appear in record books. These are the best players of cricket whose success stories are woven into the very fabric of cricketing lore. They have shaped the course of matches and, in some instances, the direction of the game itself.
Here are some of the factors that contribute to a cricketer's legendary status –
Mastery of the game: A cricket legend is like a master artist in the game. They're incredibly skilled, not just in batting, bowling, or all-round play, but also in creating new moves that surprise everyone. The best players in cricket are the ones who can make shots and deliveries that seem impossible.
Consistency: The best players' performances of cricket history aren't limited to a single season or a fleeting era. They keep their high standards up season after season, no matter what format or conditions they play in.
Unforgettable moments: The cricket legends have this magical ability to step up when the game is on the line. They make jaw-dropping catches, score centuries that win matches, and take crucial wickets. Their presence alone can turn the tide of a match.
Changing the game: Legends are trendsetters, introducing new playing styles, techniques, or strategies that influence generations to come. They contribute to the evolution of the sport, inspiring young talent around the world.
Leadership and sportsmanship: Beyond their on-field prowess, the legends cricket match is a show of exceptional sportsmanship. The best players of cricket lead by example, both as captains and as players.
Fans all around: A true cricket legend enjoys a fan following that transcends borders. Their appeal is universal, uniting fans from diverse cultures under a common banner of admiration.
Legacy beyond retirement: Even after their playing days are over, the legends of cricket continue to shape the sport. They might become coaches, commentators, or ambassadors, using their experiences to contribute to the growth and development of cricket.
Legends Cricket 2022: Top 10 Cricket Legends of All Time
The game of cricket has witnessed countless prodigies, but some names remain etched in history forever. Introducing the list of Legends Cricket 2022 –
1. Sir Donald Bradman
Imagine a batsman so good that even after all these years, no one's come close to his record. That's Sir Donald Bradman for you. Born on August 27, 1908, in Australia, the "Don" wasn't just a batsman; he was THE batsman. We're talking about a batting average of 99.94 in test cricket games. Wrap your head around that! It's like hitting it out of the park every single time you step up to the crease.
Sir Donald Bradman was a cricketing maestro, who changed the game with his right-handed batting style that left bowlers scratching their heads. From 1927 to 1949, Bradman was the player everyone wished they had on their team. He smashed out jaw-dropping 6,996 test runs throughout his career. And he is also one of the only players to score 974 runs in a single series. That is why is he is counter as one of the best players in cricket history.
2. Sachin Tendulkar
Known as the "Master Blaster" and lovingly dubbed the "God of Indian Cricket," Sachin Tendulkar is one of the best players of cricket the world has seen. He has crafted a legacy that's nothing short of awe-inspiring. I mean, who else but Sachin could score a "Century of Centuries" in the game?
Born on April 24, 1973, this cricketing icon has given fans a lifetime of memories. He made history by becoming the second youngest to score a test century, and that was just the beginning. With a staggering 30,000 runs to his name, he has set a benchmark that's difficult to match. And let's not forget the remarkable milestone of being the first to score a double century in the white ball format.
From the Arjuna Award to the Padma Vibhushan, Tendulkar's collection of honors is as diverse as his playing style. Even as his playing years ended in 2013, his legacy continues to inspire millions around the world.
3. Brian Lara
Born on May 2, 1969, in Trinidad, Brian Lara is a cricket virtuoso who stands tall as one of the finest batsmen and best players of cricket. Often called the "Prince of Port of Spain," Lara's name is synonymous with extraordinary feats on the pitch. He is the only player to score 400 runs in a single test match, and boasts nine double centuries in test cricket. The nine double centuries is a feat shared only with the likes of Donald Bradman and Kumar Sangakkara.
With a remarkable career spanning from 1990 to 2007, Brian Lara was a constant source of inspiration for fans worldwide. The numbers speak for themselves – 11,953 test runs, 34 centuries, and 10,405 ODI runs. It's no wonder he is widely regarded as the top 10 players of cricket in world history. His inclusion in the ICC Hall of Fame is a testament to his enduring legacy.
4. Allan Border
If we're going to chat about the top 10 best players of cricket of all time from Australia, we can't skip Allan Border. Or as most fans call him, "A.B."
Born on July 27, 1955, Allan Border made his debut towards the end of 1978. He has played and captained more test matches than anyone else during his time. He is also known for his incredible fielding abilities. By the time he hung up his boots, Border had scored a mind-blowing 11,174 runs in test matches alone. That's some serious dedication at the crease. And, did you know? He even led the Aussies to World Cup glory in 1987.
Allan Border's contribution to the sport isn't just about runs or wickets; it's about passion, dedication, and that iconic Aussie spirit. Besides his fantastic left-hand batting, A.B. was handy with the ball too. He's snatched a 10-wicket haul and even two 5-wicket hauls. Just goes to show that this cricket legend was a genuine all-rounder.
5. Sir Vivian Richards
Among the top 10 players of cricket in world is the West Indies dynamo, Sir Vivian Richards. Born on March 7, 1952, in Antigua, Viv Richards is a cricket legend known for his unparalleled batting style. Nicknamed "Swagger", Sir Vivian Richards was the embodiment of class and aggression on the cricket field.
Whether it was his attacking prowess, unmatched confidence, or astute leadership, Vivian Richards left an indelible mark on the game. With the fastest century scored in a test match, his name became synonymous with breaking boundaries – both in terms of runs and cricketing norms. As a double-time ODI World Cup winner, Sir Vivian Richards' legacy is etched in the hearts of cricket enthusiasts forever.
6. Sir Ian Botham
Born on November 24, 1955, Sir Ian Botham, or "Beefy" as fans affectionately called him, stood out as England's premier all-rounder. This English legends cricket match made headlines when he made the iconic knock of 149 runs against Australia. This was after his team went batting second.
Sir Ian Botham has etched his name in cricketing history with his unique style and feats, with an astounding 14 centuries and 383 wickets earned throughout his career. He was also knighted by Queen Elizabeth II in 2007, not just for his cricketing prowess, but for his commendable charity work. But, here's the kicker: beyond cricket, Botham showcased his sporting prowess in football too, taking to the pitch in the Football League. Talk about versatility!
Whether it's his exceptional all-round skills or his passionate cricket commentary, Sir Ian Botham's legacy stands tall, a testament to a life lived with passion and purpose.
7. Kapil Dev
Let's talk about a man who ignited a nation's passion for the sport: Kapil Dev Nikhanj. Born on January 6, 1959, Kapil Dev an icon who carries the pride of being India's first World Cup-winning captain. If there's someone who embodies the heart and soul of Indian cricket, it's him.
Known as the "Haryana Hurricane," Kapil's warmth and approachability make him one of the nicest guys in the game. His cricketing journey is also nothing short of remarkable. As an all-rounder, he stood in a league of his own, with more than 5,000 runs and over 400 wickets in tests. Kapil Dev's fearless batting and his leadership during India's historic World Cup victory in 1983 remain etched in the hearts of cricket enthusiasts. He stands as a beacon of inspiration for aspiring cricketers today.
8. Sanath Jayasuriya
If we're going to talk about cricket legends, a name that has to be at the top of the list is the mighty Sanath Jayasuriya. This Sri Lankan opener was a force of nature on the pitch. Born with the fire of a lion, his aggressive batting style struck terror into the hearts of opponents. But in his early days, Jayasuriya was seen more as a bowler who could bat a bit. He could hammer balls over the leg side with such authority that the fielders often watched them sail helplessly. Jayasuriya was the embodiment of aggression and raw power. And this legends cricket match was a thrilling ride for the spectators every time.
9. Imran Khan
Imran Khan is a cricketer who is widely known as Pakistan's most successful captain. Born a legend on October 5, 1952, Imran Khan captained Pakistan with finesse and steered his team to victory in the 1992 Cricket World Cup. However, his legacy extends beyond his captaincy, as he held numerous individual records and etched his name into cricket history.
Imran Khan ignited a passion for the game in countless hearts. He inspired bowlers to emulate his leap, bounding runs, and reverse-swinging yorkers. His cricketing brilliance didn't diminish over time. In fact, he got better and better. To this day, he remains an enduring symbol of grace, prowess, and transformation both on and off the pitch.
10. Jacques Kallis
When you think of South African cricket, one name rises above the rest: Jaques Kallis. Often referred to as "Superman", Kallis is known for his awe-inspiring feats on the cricket field. His impact on the game is monumental, marked by an unmatched combination of skills that have left fans and opponents in awe.
In the history of cricket, he stands alone as the only player to have scored over 10,000 runs and taken more than 200 wickets in test matches. But his prowess transcends numbers; it's in the exceptional way in which he wielded the bat and commanded the cricket pitch.
Impact of Cricket Legends on the Sport and Culture
Cricket legends don't just fade away; they leave a lasting mark, shaping the future of the game. Their jaw-dropping performances and unyielding spirit fuel young cricketers' dreams. And when young talent watches legends like Sachin Tendulkar and Vivian Richards in action, they understand the importance of hard work and determination.
But it's not just about inspiring players. These legends play an important role in creating a cricket culture in their countries. Their accomplishments aren't just runs and wickets; they are national treasures that everyone's proud of. Like Sachin Tendulkar, who is a cultural icon in the Indian subcontinent. And Sir Vivian Richards, who has elevated cricket to a cultural phenomenon in the Caribbean.
Even after retirement, cricket legends continue to have a lasting influence. Many become mentors, coaches, or commentators, passing on their wisdom and experience to the next generation. Some of them also contribute to refining training methods, tactical approaches, and even equipment technology.
In Closing
And there you have it, folks—the ultimate list of cricket's all-time legends. These were some of the best players in cricket who kicked up storms of dust, sent hearts racing, and inspired generations. They've not just shaped the cricket world, but have also shown us that one can smash boundaries, quite literally and metaphorically.
If you want to honor the contributions, pick up the bat yourself and get ready to indulge in some cricketing action with the PlayO app. With over 2 million sports enthusiasts worldwide, this app makes it easier to –
Play with fellow sports addicts around you
Improve your game with valuable tips and tricks
Discover and book sports venues in your vicinity
Seamlessly manage your sporting activities and groups
Come on, let's hit it out of the park! Join PlayO today.