"Gold medals aren't really made of gold. They're made of sweat, determination, and a hard-to-find alloy called guts."- Dan Gable.
The love for sports in India started pretty long ago. We have always been the nation which celebrates every sport with a lot of enthusiasm and love. But we often forget that India has been producing some of its finest sports personalities for ages now. These personalities brought immense respect and pride innumerable times to our country. When such players retire, they leave us with a heavy heart. So, here are five finest sports personalities who should still play despite their retirement:
1.Rahul Dravid: He is fondly called, 'The Wall' for a reason. The former Indian skipper and batsman had his share of hurdles before he became the mentor to the Under 19's. Dravid created history and his partnership with VVS Laxman at the Eden Gardens in 2001 is etched into the hearts of all Indians. He is one of those players who showed aggression but in the subtlest way. Dravid proved that he deserves the title of Mr Dependable.
2. Bhaichung Bhutia: What do I need to tell more about this striker who was one of the earliest torchbearers of Indian Football in the international arena? Bhutia is first Indian footballer who signed a contract with a European club. He was perhaps the only footballer who became an inspiration to the cricket-obsessed country. The Sikkim Club has now appointed Bhutia as the manager.
3. Gopichand: He won the National Badminton Championship in 1996 and since then he won the championship 5 times in a row until 2000. Gopichand won the All England Open Badminton Championship, 2001, held at Birmingham and became the second Indian to win it after Prakash Padukone. It is overwhelming to see the attention badminton has been receiving lately and a little bit of the credit goes to this man. Gopichand opened his academy in 2008 and the academy produced several gems like P.V Sindhu, Saina Nehwal, Srikanth Kadambi and Arun Vishnu.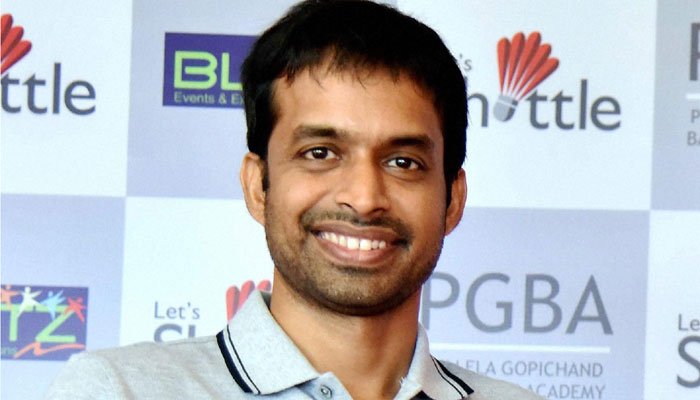 4. PT Usha: Our very own Payyoli Express recently turned 53. She inspired thousands of Indian women to take up sports as a career. O M Nambiar noticed her talent during a school ceremony and decided to coach her. Since then there was no looking back for the 'Golden Girl' of India. Usha won over 100 international medals to her credit.
5. Anju Bobby George: She was the first Indian to win a medal in World Championships in Athletics held in Paris. She was born in an orthodox family but her father always encouraged her. Anju started with Heptathlon and later started concentrating on her jump events.
Our country produces heaps of talented players in every sport and we should always celebrate every little victory. These players will then get the motivation to win more for the country. These were the 4 sports personalities, I think, we would all love to see come back and mesmerize us again with their beautiful game but alas, not every thought becomes a reality. Tell us who do you think should play for us again?
The views and opinions expressed in this article are those of the author and do not necessarily reflect the views of our Company, partners and other organizations. While any information provided on our blog is true to the best of our knowledge, we do not guarantee the veracity, reliability or completeness of the information presented. Any advice or opinion is purely for information purposes and should not be construed as an alternative to professional advice.
Comments
comments