Football is taking a hard-core hit in the city and we have people from every corner of Bangalore getting their shoes back on their feet for a game or two, often. This has influenced the massive growth of football turfs around but how do you know which one is the best? We got the user ratings out of the PLAYO app for you and picked out the 5 Top Rated Football Turfs in Bangalore. Go ahead and check it out!
Location: Indiranagar
Landmark: BDA Complex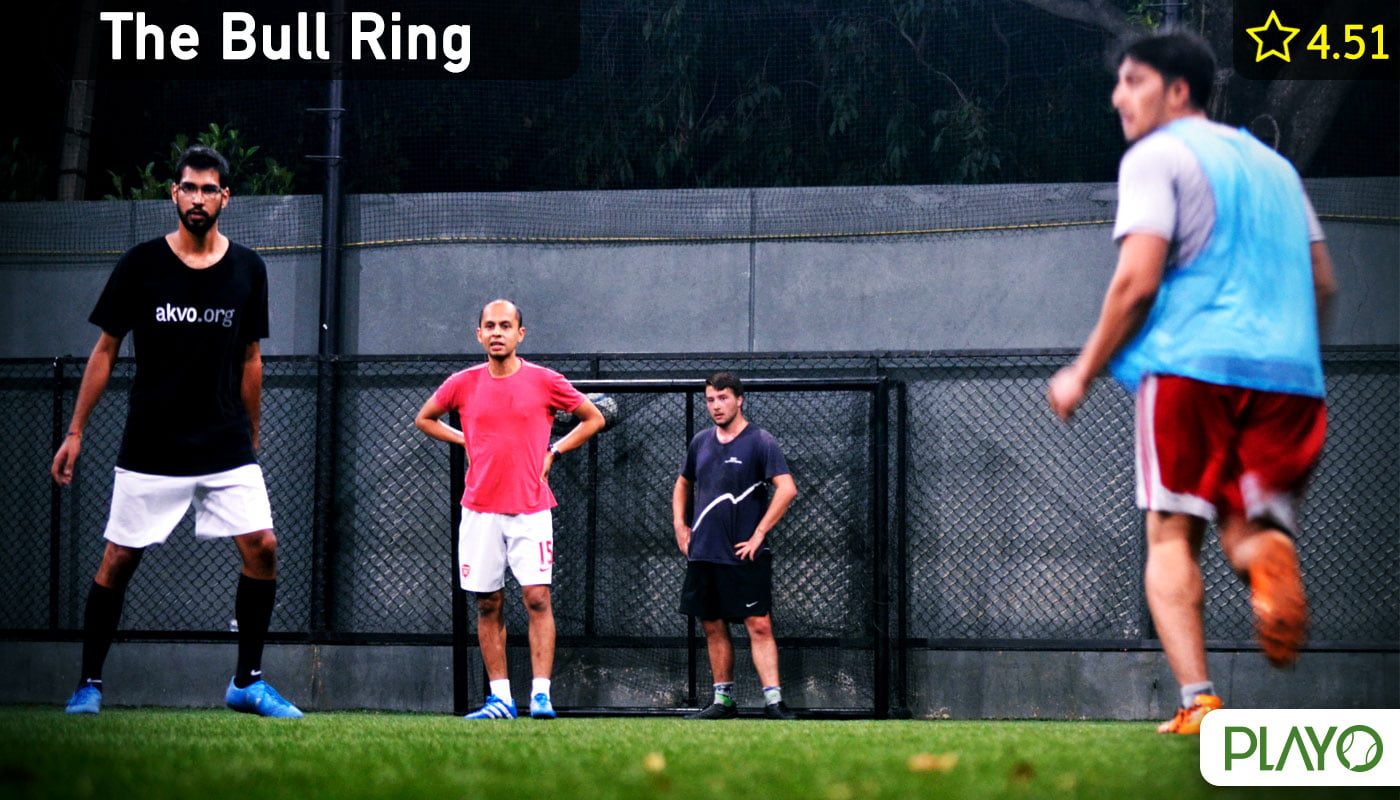 In the hustle and bustle of the city's most happening place, Indiranagar, you get to see a 5 a-side Football Den, The Bull Ring. FIFA class Astro turf and a chance to try out Bubble Football with your buddies, The Bull Ring has got it all. So why not make time for a game there? The venue is open from 5 am in the morning till 12 am midnight.
Location: Shanti Nagar
Landmark: St.Joseph's Arts and Science College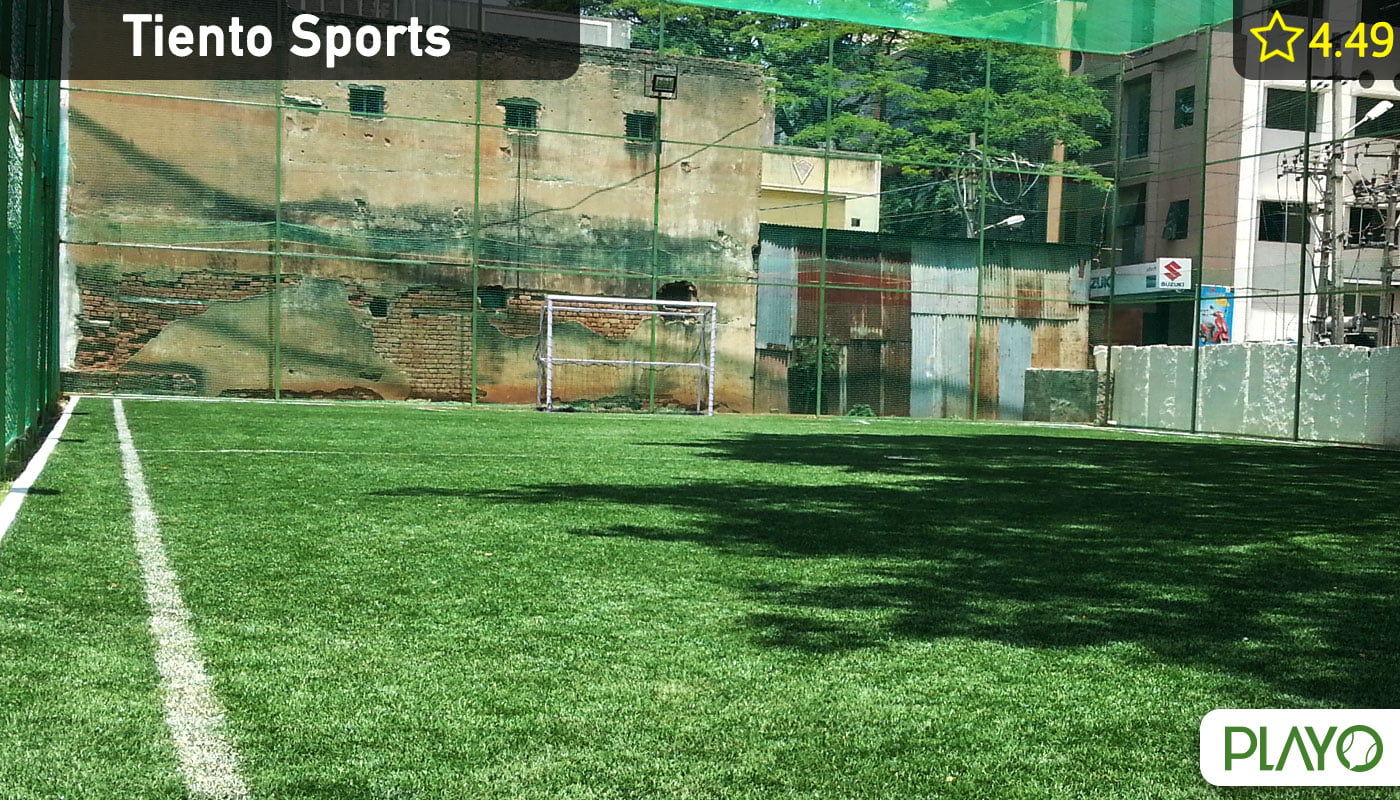 At the Heart of the city lies our point of Call, Tiento Sports. The Football excitement never seems to settle in the city. Hence Tiento laid down its 5 a-side turf in 2014. The venues is open from 5.30 am and closes around 10 pm. Coaching camps are also organized, so be sure you enroll your kids in here.
Location: Mathikere
Landmark: BEL Industrial estate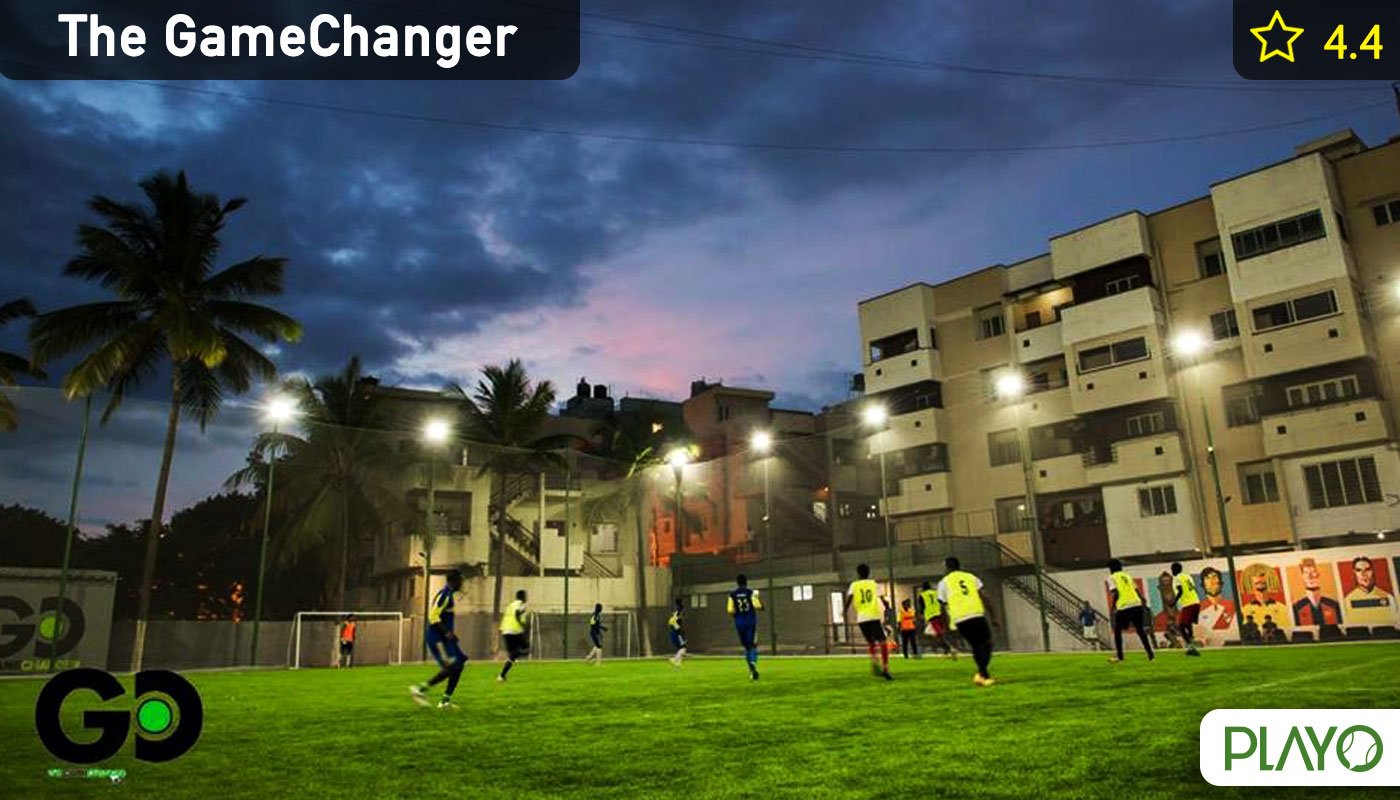 What's so cool about "The GameChanger" is that it never sleeps. Open 24/7, this should be your go-to destination for football any time of the day. The Turf is laid out using FIFA certified artificial grass and gives you a good experience of the game. They also host various corporate tournaments, events and organize coaching camps as well.
iBlitz Sports Club – 4.32
Location: Panathur
Landmark: Â 5 mins from Embassy Tech Village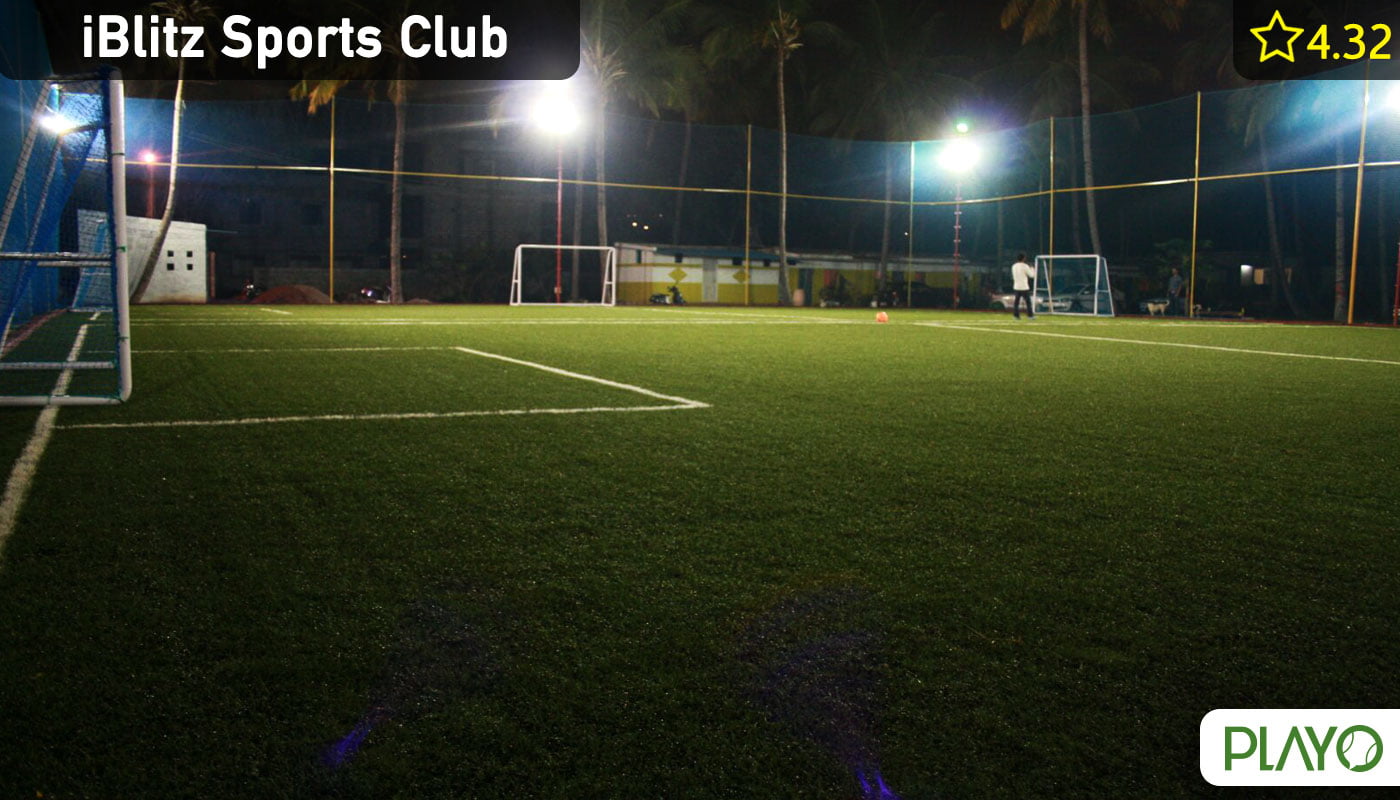 Located in a residential area enclosed by Dolphin Dews, SLS Sapphire, Parimala Trinity and Dreamz Sneh, iBlitz Sports Club is the Football Stop for all the locals. The venue houses 2 Football turfs designed with artificial grass open for play from 4 am in the morning until 12 am midnight.
Â
Location: Sarjapur Main Road
Landmark: Vodafone Store, Big Banyan Root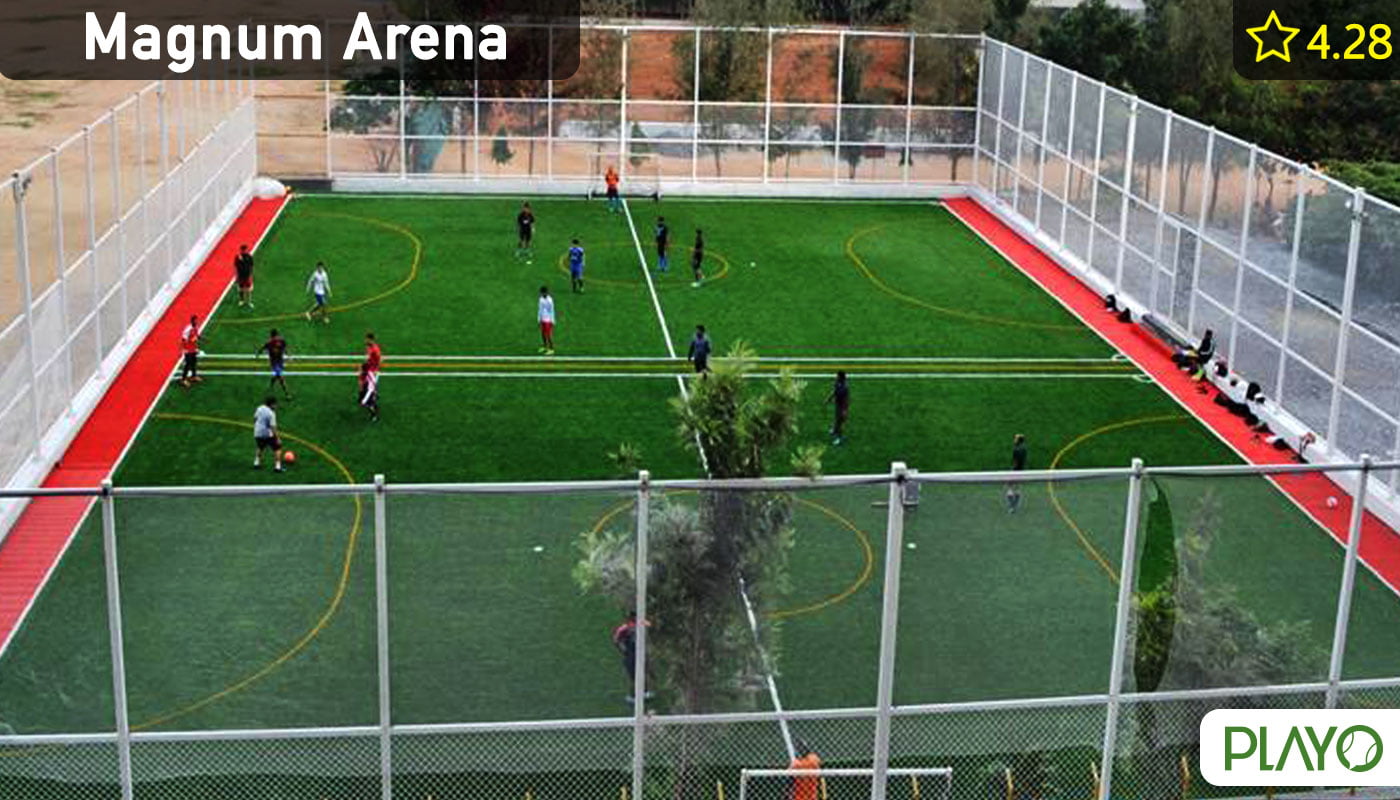 The grass is green everywhere when you step into one of the most notable Football setting of the city, Magnum Arena. They have facilities that support both 5 a-side and 8 a-side assisted with power back up. The venue is open from 10 am in the morning and shuts down by 11 pm at night.
Have you decided on your Football Getaway for the weekend? Hope our listicle helped.
For more information and details regarding the venues you can log in to PLAYO app. Grab your phone and download it right away to get to know about the features.
Also Check out: Football Turfs near Sarjapur Road