ATHLETES COMEBACK | They come, conquer and retire after all the glory.
We have witnessed immense highs and unacceptable lows in every sport. But through all the turmoil, some never seem to give up and get back even stronger. Let's take a look at some of the best comebacks in Sports History.
Martina Hingis
A three-time Grand Slam Champion at the age of 16, she was noted as a prodigy. She was incredible at such a young age becoming the youngest ever World no. 1, but the injuries loved her more and put an end to her career in 2002. Although she made a comeback in 2006, it didn't last any longer as she was tested positive for a banned drug and was forced to quit in 2007. Nobody would have ever imagined that she will return even more invincible to become the World no. 1 doubles player in 2015. 36 consecutive match wins in a row, 3 Grand Slams at a stretch and still counting. We wanna see more of this Legend at work!
Luis Suarez
Image : sportsblog.com
The sole owner of the entire "Biting- Saga" in Football, Here comes Mr. LUIS SUAREZ!
His whole career has been full of controversies. He says things that he shouldn't, and he considers his opponents as his "Thanksgiving dinner". No wonder he bites everybody. He was banned from Football after he ended up biting the Italian player, Giorgio Chiellini during the 2014 World cup. But then he made a terrific comeback to the sport by joining Barcelona later. Today he is the league's top scorer and the MSN (Messi, Suarez and Neymar) trio is unstoppable. Fear not when Suarez is around you! 😛
Serena Williams
Image : www.ew.com
She is the most successful female Tennis player currently. She had an amazing year in 2002, when she first became the World no.1. A series of dismal performances and injuries questioned her dominance now and then. But after the onset of 2012, she returned to prove that she is nothing less than a Cyborg to the world. This World no. 1 serves as an inspiration to all the youngsters today. Thanks to her for never giving up and for always keeping us entertained with her Tennis, till this very moment.
Pele
Nobody can do a "Pele". He fights like a champion even when he is injured. After being clouded with a lot of injuries and controversies in the previous two World Cups, He went on to score and assist Brazil, to a glorious triumph in the 1970 World cup despite the fact that he was not at his physical best. What a legend!
David Warner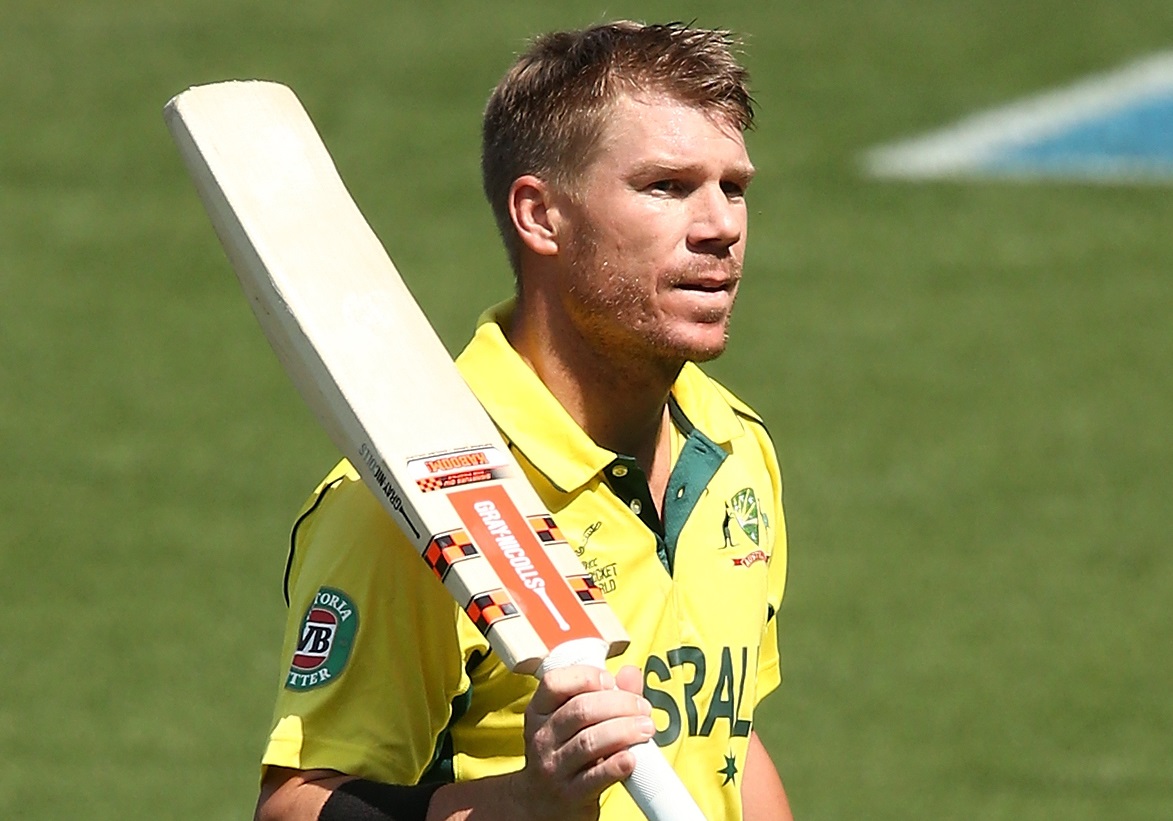 Cricket's Rebel, Warner had the most devastating year of his career in 2013. Punching Joe Root, being suspended for his actions, no big knocks – his 2013 was more like a nightmare. Somewhere, he started doing all the right things and became Australia's ashes hero in 2014. Today, he is an Allan Border medallist (2016) and one of the finest Test Batsmen that Australia has ever produced. Thank you Candice Warner, for giving him the wake-up call. We owe it all to you!
He is currently singing sweet songs with the bat for the Sunrisers Hyderabad in Vivo IPL-09.
Michael Phelps
Nothing about Phelps has ever been easy, even his records. The most celebrated Olympian on earth, was 2008 Summer Olympics' hero winning 8 Gold medals. Though his 2012 outing didn't start off great, he still managed to capture 4 Golds and established himself as the ultimate force, only to retire sooner. And the story didn't end right there, he came back to the pool after a year break and did everything he does best. A series of issues, due to his excessive drinking forced him to enter rehabilitation in 2015. He made a comeback by participating in the National Championship and won all the events he participated in. With Rio 2016 just coming up, all eyes will be on this Bullet.
Lance Armstrong
He made the greatest comeback that the world has ever seen, after he was diagnosed with cancer in 1996. He won 7 Tour-de-France titles beginning with 1999, only to be stripped off all his titles, as he was tested positive for a banned substance. No matter what, one would never forget the Legend he was, if not anymore.
Which according to you has been the ultimate comeback in the sporting world? Let us know in the comments.