Badminton is easily the most played sport across all the ages in India. Have you ever wondered the dimensions of the badminton court you play at?Â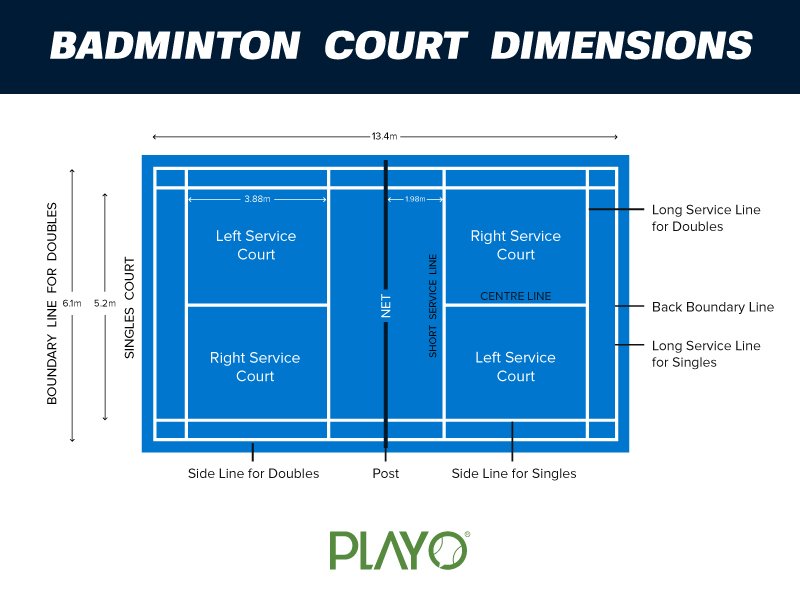 Here we have elaborated the dimensions of a court:
Court Dimensions:Â The overall dimension of a court is 20 feet by 44 feet.
Net Line:Â The net line is exactly at the centre of the court, creating 20 feet by 20 feet area on each side.
Short Service Line:Â The line is marked 6 feet 6 inch from the net line.
Side-Line for Singles: This line is marked 1.5 feet from the boundary.
Long Service Line:Â This is the same for singles and doubles and the outermost backline of the court.
Badminton Net:Â The net is 5 feet tall in the centre.
Conclusion:
A fun sport to play, knowing badminton court dimensions may help you understand the game better. Read here to know what the surface is made of.
FOLLOW US ON INSTAGRAM FOR SPORTS INFO AND MEMES!