The classic football has taken many forms and one of them is the 7-a-side. The ground dimensions have changed and along with that a few rules? Let's drive in and see the changes we need to embrace. 
7-a-side can be slightly more tiring than 5-a-side but the fun is unmatched.
Let us take a look at the dimensions of the 7-a-side football pitch: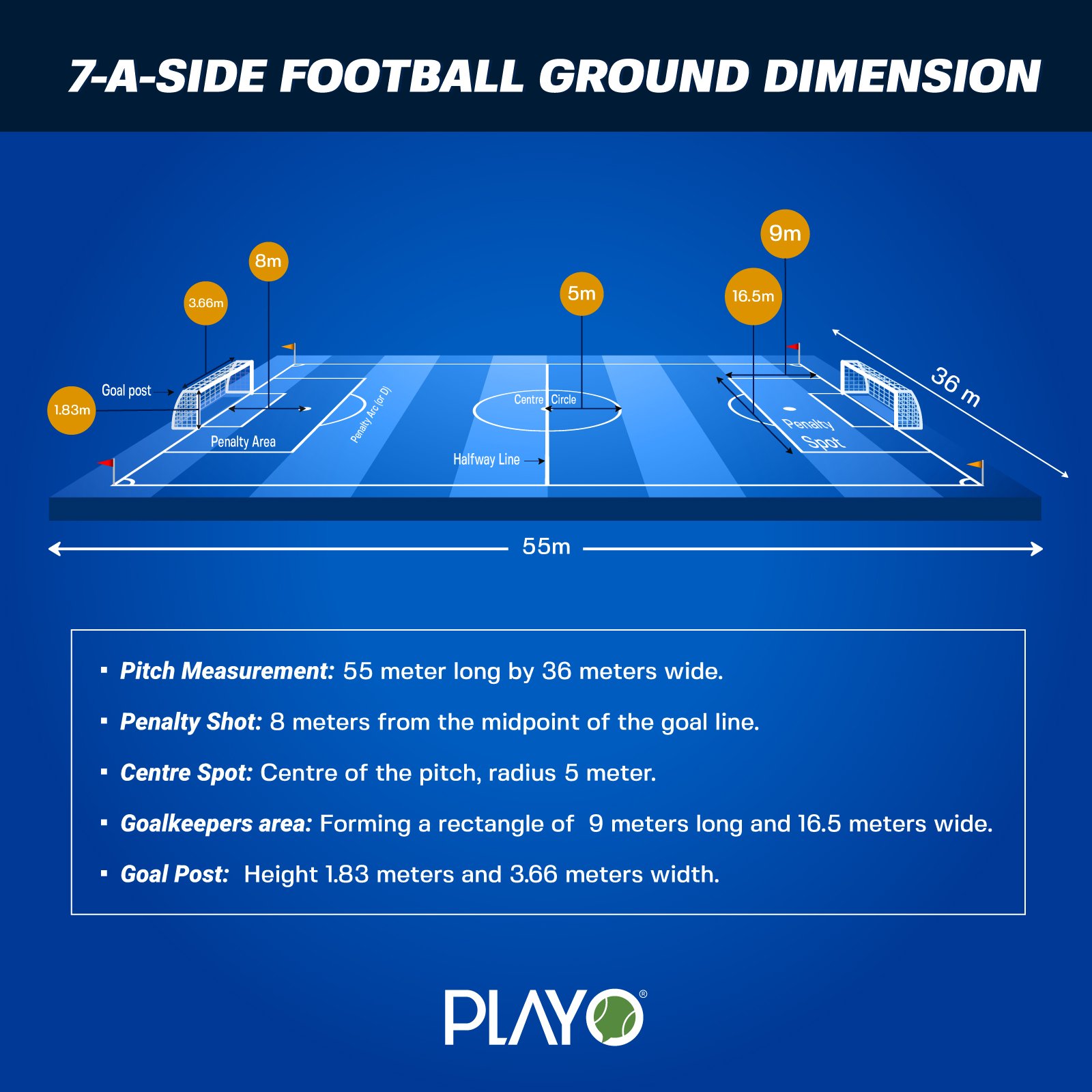 The recommended dimensions of 7-a-side pitch are:
Pitch Measurement: 55 meter long by 36 meters wide.
Penalty Shot: 8 meters from the midpoint of the goal line.
Centre Spot: Centre of the pitch, radius 5 meter.
Goalkeepers area: Forming a rectangle of  9 meters long and 16.5 meters wide.
Goal Post:  Height 1.83 meters and 3.66 meters width.
Rules of 7-a-side:
There is no offside rule.
The goalkeeper is only supposed to pass the ball to other players only using a hand.
Headers are allowed.
The goalkeeper may only kick the ball if he wants to save it.
Charging tackles are awarded a yellow card.
Conclusion:
7-a-side has seven players on each team and the game is played for 60 minutes with 15 minutes break. The rules are similar to 5-a-side and even this is played as an informal game.