Astro Arena Bangalore has state-of-the-art facilities with one of the best artificial turfs in the city. Many football enthusiasts throng to play at this arena during weekdays and the weekends. Known for hosting a couple of leagues and tournaments in the city, this venue one of the favourites for every Bengaluru football fan out there.
LOCATION:
The field is located at an accessible distance to Bellandur Railway Station on the Off Marthahalli-Sarjapur Road. Employees of JP Morgan, Morgan Stanley, Adobe, Juniper, Sandisk can have handy access to the venue as the proximity is very less. It is only 10 minutes away from Cessna Business Park.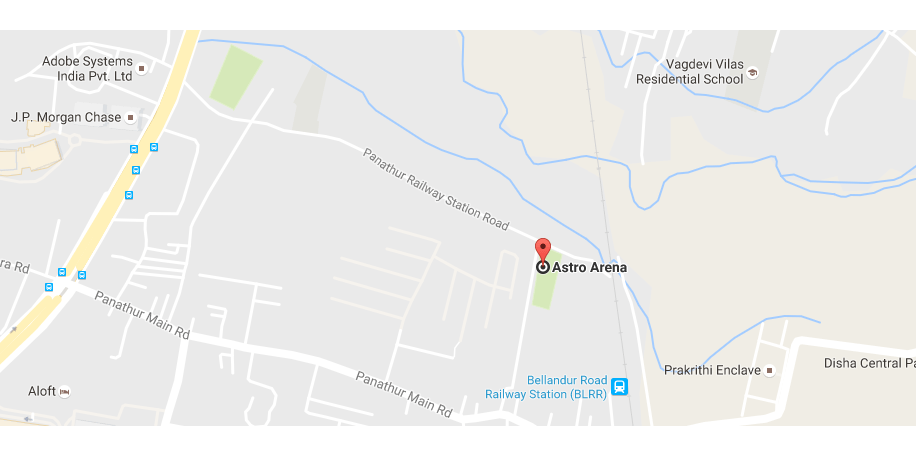 FACILITIES:
Be it a 5-a-side game or a 7-a-side game, the venue has facilities for both the set-ups with 2 courts being fixed for the 5-a-side matches and 1 court for the 7-a-side matches.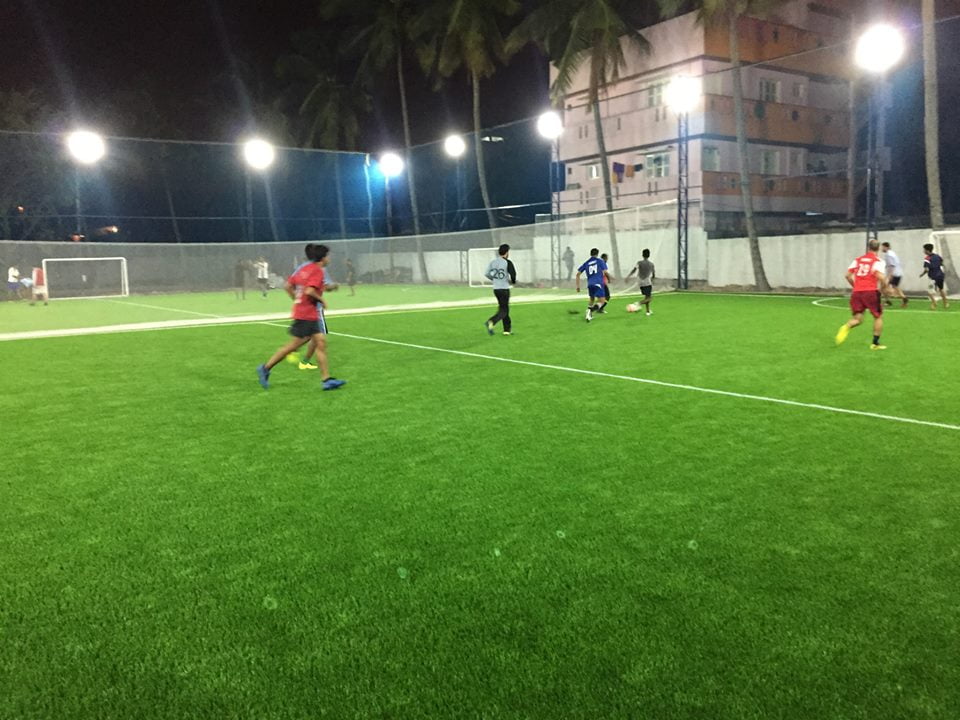 Ample space is also provided for parking your cars and bikes and the spot operates from 5 am in the morning to 11 pm at night.
Washrooms and Restrooms are available at the arena for refreshing yourself before and after the game.
Ready to experience the feel of playing football in world-class conditions?
Walk into Astro Arena and get it done! Well, we live for Joys like this!
For Slot bookings, click on Playo to download the app. And boooommmm! You are almost there.
Check out:Â The Bull Ring, Indiranagar, Bangalore