Amazing Marcus Rashford facts you must know.
Manchester United fans had nothing to be happy about for the past few days, as the club had suffered heavy defeats in three matches at the hands of underdogs like Watford, Feyenoord, and also the biggies like Manchester City. Expectations were running high when Man-Utd took on Northampton in the third round of the EFL cup and this time it was all smiles for the fans as the 90 minutes came to a stand-still. The 18-year old Marcus Rashford had done it again for the club in his EFL debut. And Man-Utd moved into the 4th round with a 3-1 win.
With 11 goals from 24 appearances for the Reds, this Rising-star is already etching his names in the history books of the English club.
There you go!
We have five extra-special Marcus Rashford facts lined up for you. Just give it a Read!
Halloween Boy is a Nightmare on the Field.
Rashford was born on 31st October! Hahaha! You heard it right!
Halloween's dearest boy does seem like the "Ghost-most-feared" for the opponents.
Scoring in Debuts is a Doddle for this star.
First game for the Team? Sweaty Palms? Naaaahhh! We are talking about Rashford Bruhhh!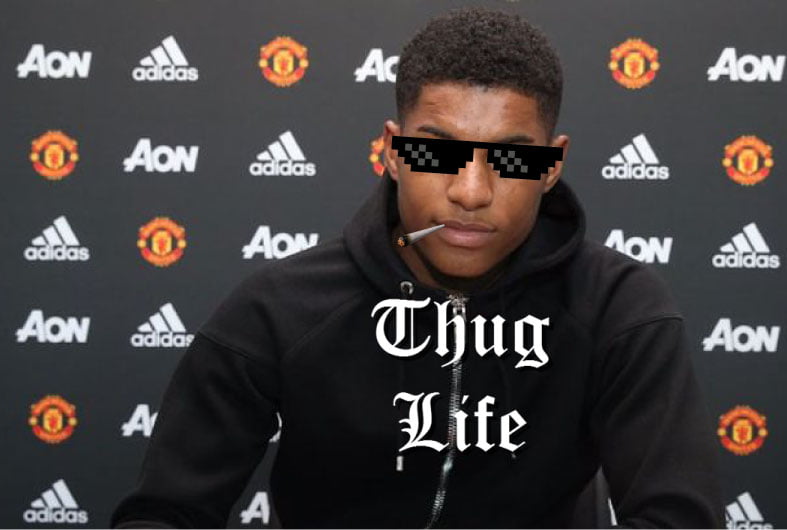 Six scoring debuts are just crazy if one must ask.
Europa League debut – Check.
Premier League debut – Check.
Manchester Derby debut – Check.
England debut – Check.
England U21 debut – Check.
EFL Cup debut – Check.
He is a pure Manchester-United Product.
Marcus Rashford is a "Pure-Red". He started his youth career at Manchester United when he was 7 years of age. Since then he has been on a roll. He won the United's U-18 Player of the Season award for 2015/16. Although rumors prevailed that Premier League giants Chelsea, Arsenal, and Man City were planning to sign him, he wanted to stick on to his roots.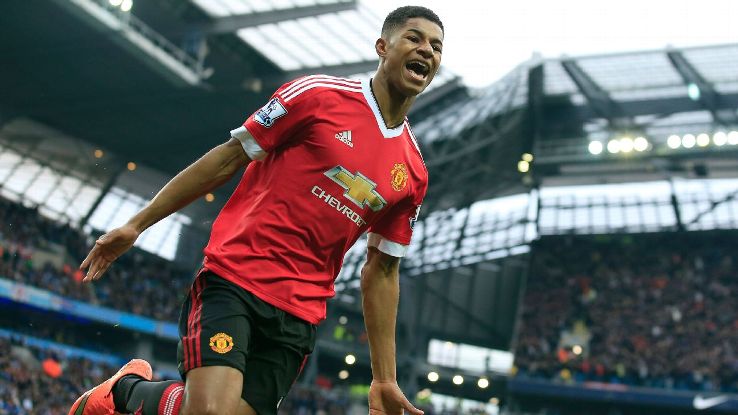 Youngest English player to debut for the National Team in the Euro Cup.
What we thought was Wayne Rooney's thing was broken sooner than ever by this Young Chap. He made his Euro Cup debut for the England National Team at 18 years and 229 days, breaking Rooney's record by just 4 days.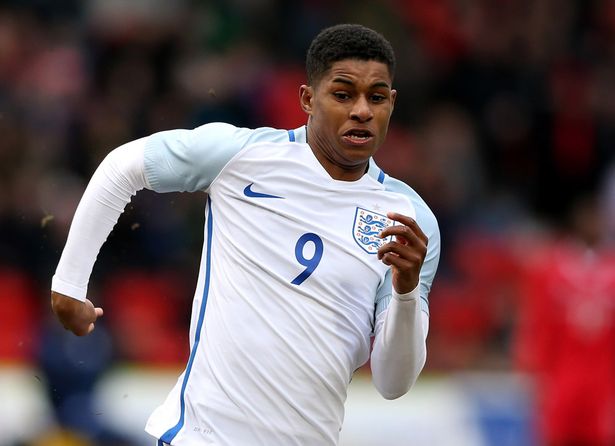 Manchester Derby's youngest goal scorer ever.
Hitting it out of the park in a Manchester Derby is no easy thing. But for Marcus Rashford it is "no sweat". He became the youngest ever scorer in a Manchester Derby in the history of the Premier League and the best part was the Reds won the game 1-0.
How far do you think Rashford is gonna go wearing Red? Will Manchester United get back to their glory days of the past? We would have to wait and watch how things unfold this season.
You might like this :Â COVID-19 SAFETY GUIDELINES | PLAYO