COVID GUIDELINES
The day has arrived for which we have been waiting for months, although it feels like years. 
But wait…
Before we get all geared up and start prepping to go to the court again, we need to remember the war against Covid19 is not done yet hence we have to adhere to some basic rules/guidelines.

We are following a few protocols before opening:
We have released a set of guidelines for our partner venues to follow.
The venues will be sanitized.
Please look out for the badge on the venues choose venues following the safety guidelines
Rental equipment will be sanitized after use (however we encourage you to bring your own equipment)
Only people with valid bookings allowed into the venue thus restricting large gathering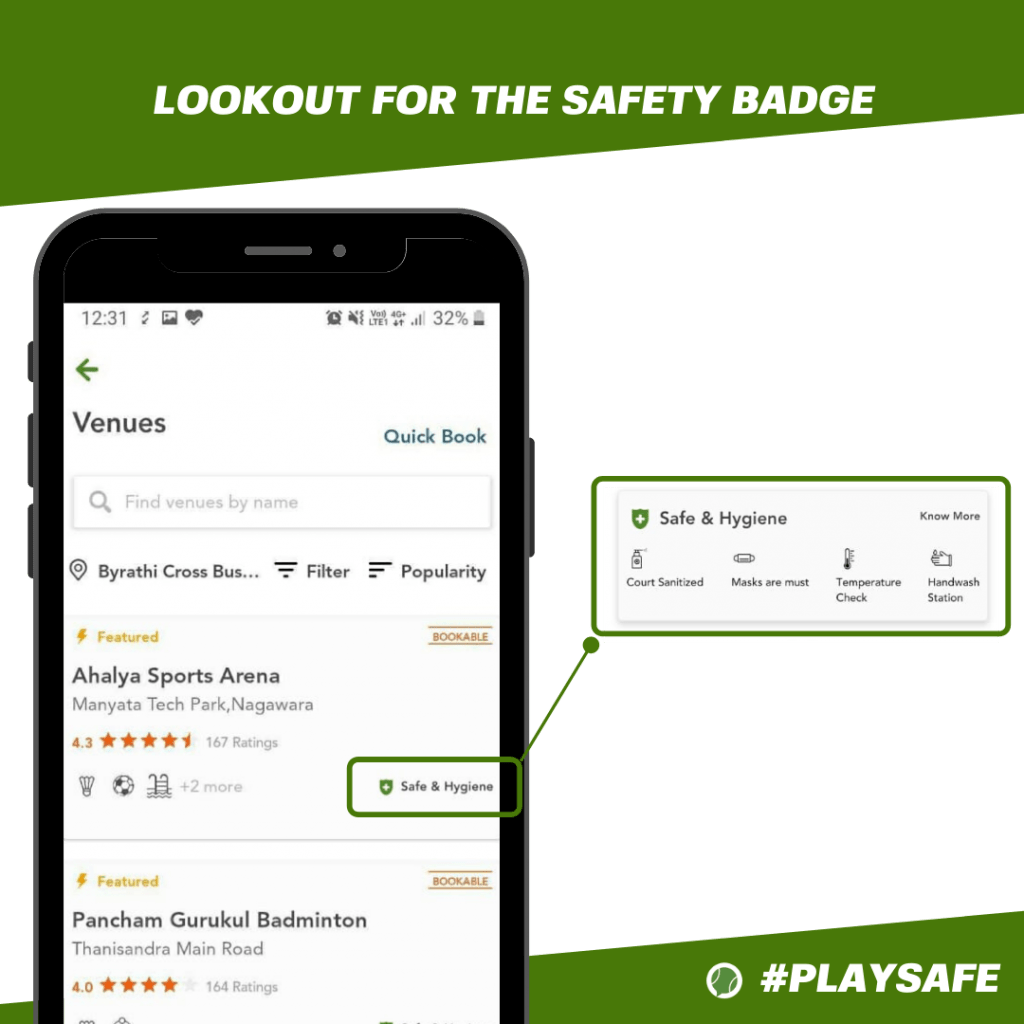 What we expect from you:
BYOE: Bring your own equipment so that you are safe and help others stay safe.
Carry your own bottles.
Wear masks at venues.
Maintain social distancing: Let's give some air hi-5's to our teammates than hugging and patting.
Avoid touching your face by bringing towels and wearing headbands to keep the sweat away.
The slot time will be reduced to 50 mins to ensure the playing area can be sanitized for the next playing squad
Installation of the Aarogya Setu app in order to use the venue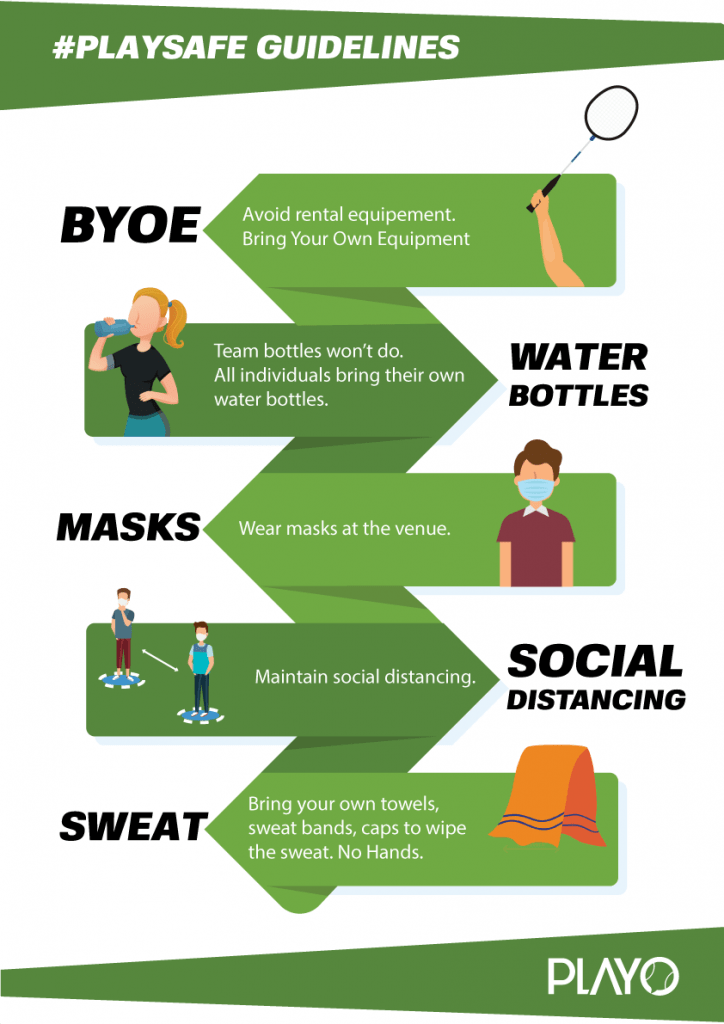 The lockdown has been difficult and we applaud your effort in maintaining social distancing and helping curb the spread of the virus. But this will all be in vain if we do not adhere to the above guidelines.
Hence, we request one and all to #PlaySafe.

Follow us on INSTAGRAM or read more BLOGS
The views and opinions expressed in this article are those of the author and do not necessarily reflect the views of our Company, partners and other organizations. While any information provided on our blog is true to the best of our knowledge, we do not guarantee the veracity, reliability or completeness of the information presented. Any advice or opinion is purely for information purposes and should not be construed as an alternative to professional advice.
Comments
comments