The Badminton fever is rapidly spreading all across the country. The city of Chennai is no exception. There are many Badminton courts in Chennai as the sport is booming.
What most of us did  like to do on weekends is to "Netflix and chill", walk into your favourite restaurant, catch a movie on the screens or hang out with relatives. However, sports have changed the face of weekends in the country. Surprisingly,  most of us opt to spend Saturdays and Sundays at the Badminton courts with friends or kick it off at the Football turfs.
So if you are looking for Badminton courts in Chennai close-by to your locality, we have listed them out for you. Make your pick from the list!
Timings: 5 AM – 12 AM
Location: Perumbakkam
Landmark: Perumbakkam Lake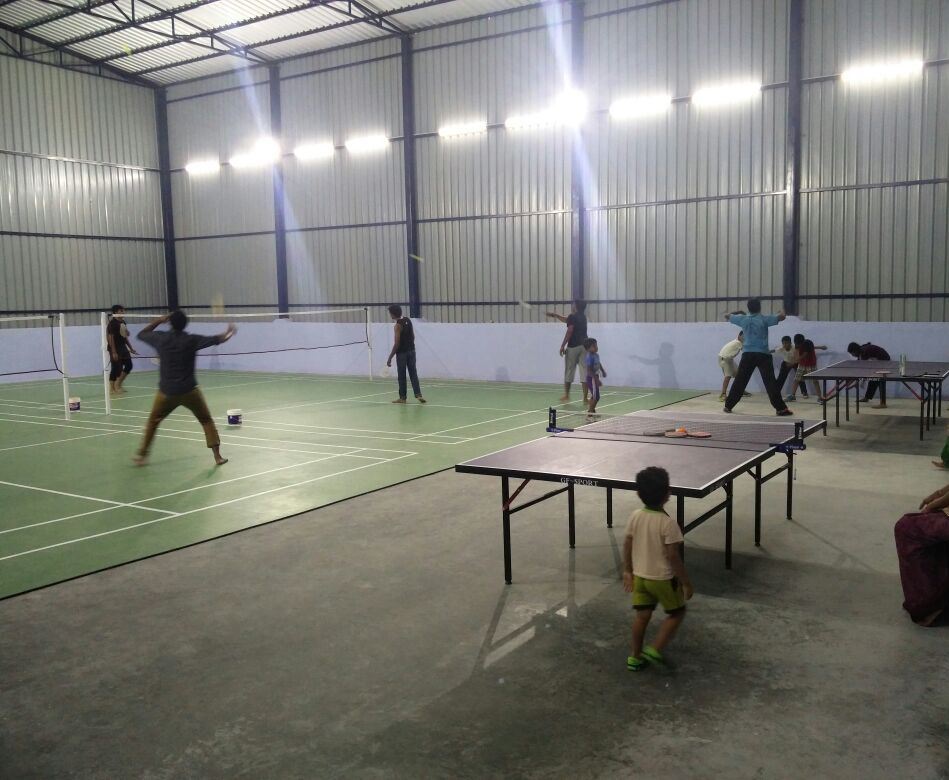 This venue located very close to the Perumbakkam lake. It has facilities for Badminton and Table Tennis. However, there are two Badminton courts at the venue which are laid with Synthetic flooring. Shoes and Racquets are available for sale and rent at the spot.
Timings: 5 AM – 10 PM
Location: Nolambur
Landmark: MMM Academy of Medical Sciences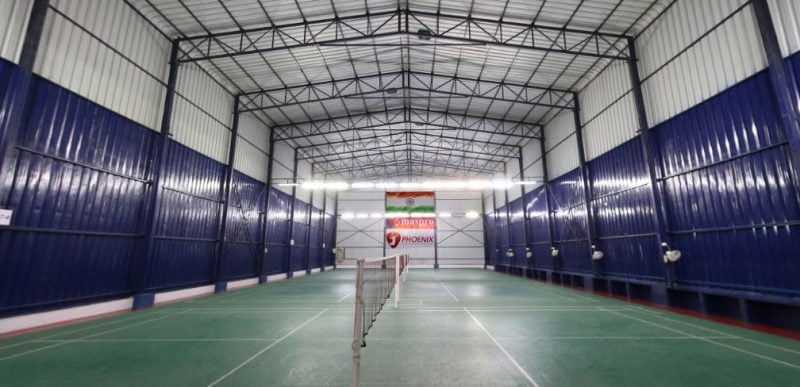 One of the best badminton arenas in Chennai, Phoenix has great maintenance. The venue houses 4 Synthetic courts of good standards. Hence, it is open for membership and book & play.
While looking to book Badminton courts in Chennai, do consider this option.
Timings: 6 AM – 10 PM (All days)
Location: Kolathur
Landmark: KSR Mahal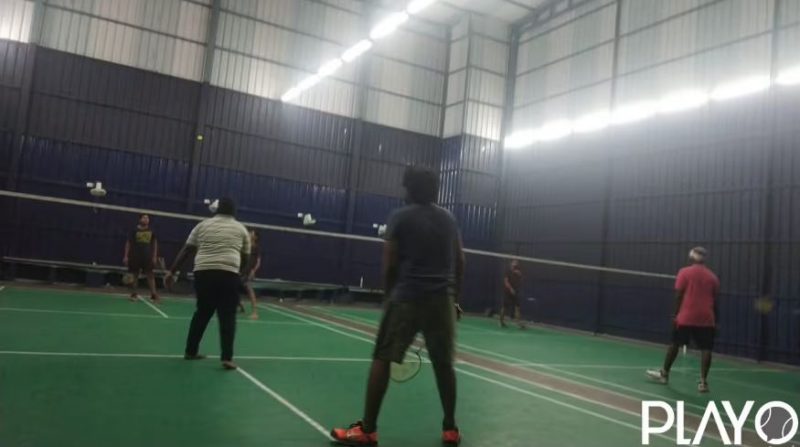 Timings: 5.00 AM – 12.00 AM
Location: Kolapakkam
Landmark: Pon Vidyashram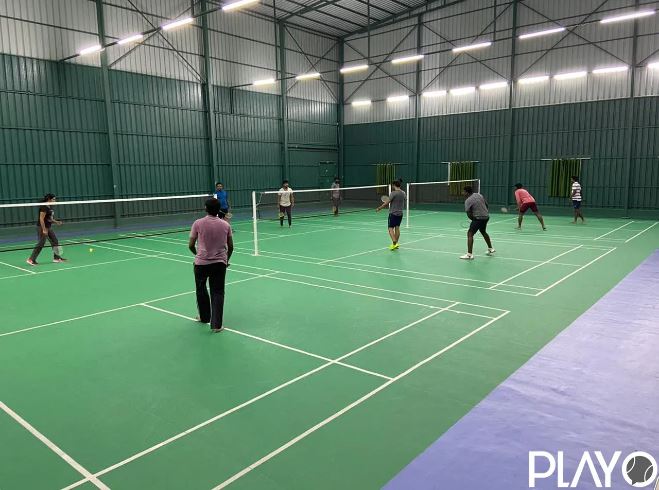 GJ Sports Academy houses 3 Synthetic Badminton courts which allows the use of only non marking badminton shoes.
While booking Badminton courts in Chennai, do consider this option.
Timings: 5 AM – 10 PM
Location: Mogappair East
Landmark: N Studio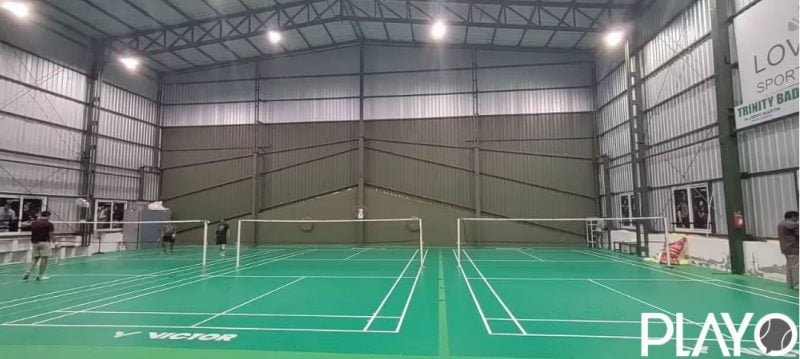 With three synthetic courts catering to all standards of BWF, Love All Sports School remains to be one of the better options for people residing in Mogappair area. They also provide facilities including (but not limited to) washroom, parking, change rooms and refreshments.
Timing: 5 AM – 10 PM
Location: Raja Annamalai Puram
Landmark: May Flower Garden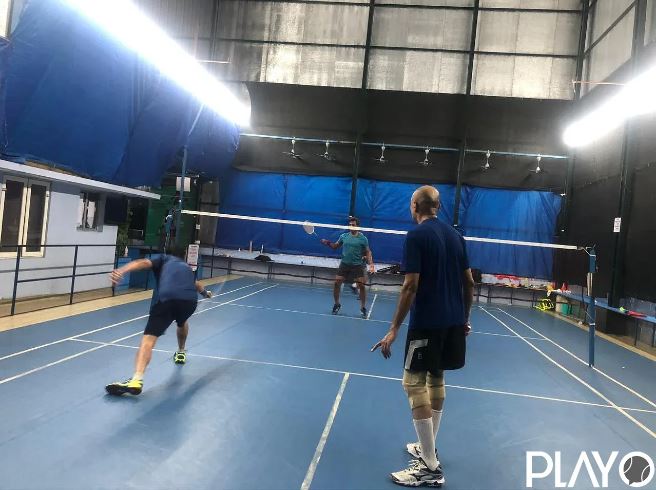 Shuttle Kings Academ has a single court laid with high quality synthetic mat. The venue provides parking, washrooms, change room and refreshments. However, they don't allow children under 10 years, pregnant women and anyone over the age of 60.
Timing: 8 AM – 10 PM
Location: West Annanagar
Landmark: Dr. Lenin's Orthoinde Hospital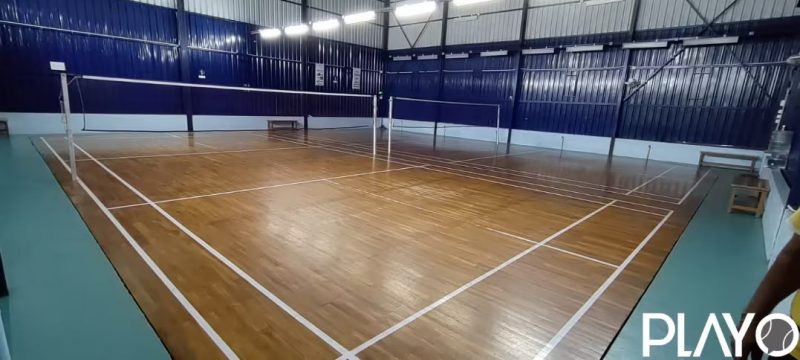 ASR Sports Academy houses two courts with wooden flooring. They also boast of facilities including power backup and security system ensuring you have a safe session with no interruptions.
8) Merryland Sports Arena
Timing: 5 AM – 11 PM
Location: Madhavaram
Landmark: Rotten Berries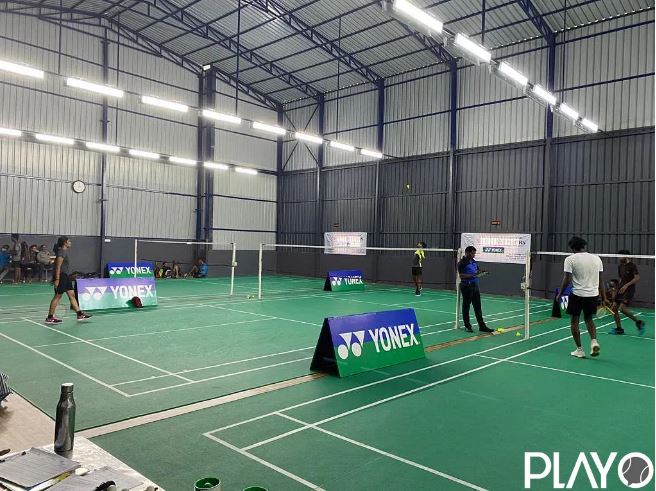 Housing three synthetic courts, Merryland Sports Arena offers parking, washroom, drinking water, change room and most importantly, a resting space!
If you want to book your slots for your Badminton funda at any of these venues, don't forget to download the PLAYO app on your phone. Invite your friends to play and earn brownie points as well. You can also discover people to play with and browse events happening around you on the app.
Also Check out: List Of Badminton Courts In Hyderabad