If you are looking for some Best Badminton Courts near Bellandur, Well, you needn't go very far. You are in the right place as we have lined-up some of the uber-cool Badminton getaways you can have during your weekends. Get your shoes and Racquet ready right now!
Location: Green Glen Layout, Bellandur
Landmark: Sobha Lake View Club House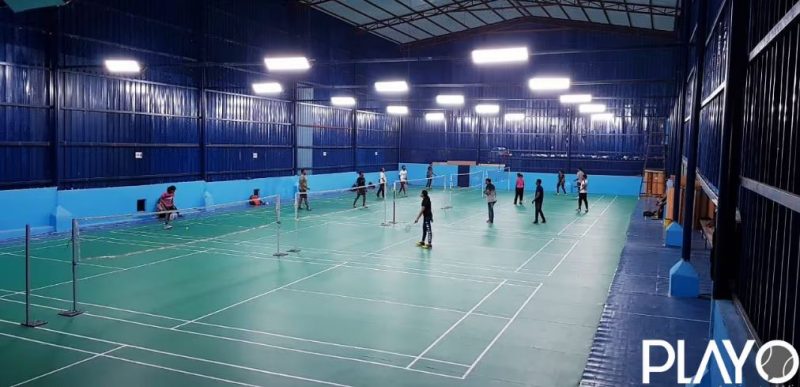 Housing 6 synthetic courts, Play Zone, Bellandur is among the favourites of the residents of Bellandur. The venue boasts of not just the basic amenities like parking and drinking water, but cold/hot showers as well.
Location: Bellandur
Landmark: Bellandur Lake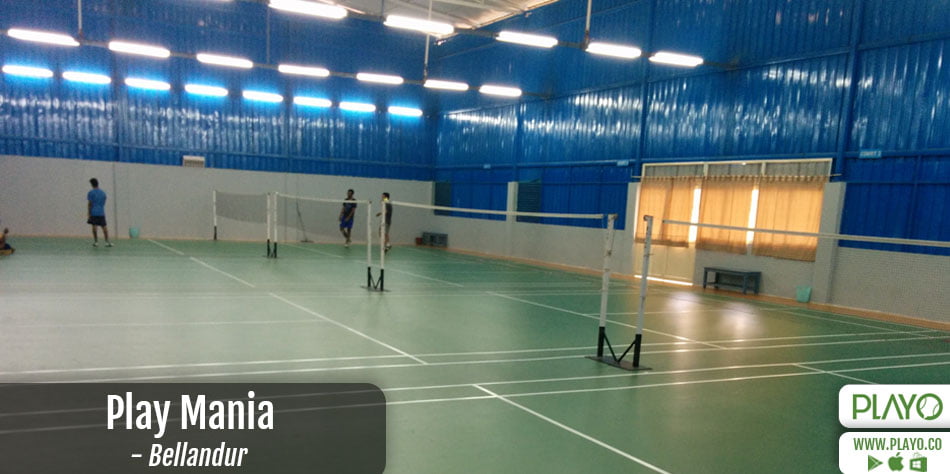 Play Mania is stationed at a beautiful spot where the views open into the Bellandur Lake located very close to it.  The arena has 4 Indoor Badminton courts of Synthetic Flooring. The venue also hosts other sports like Football and Table Tennis from 6 am to 12 am. You would never feel a shortage of facilities at this venue for sure.                                      Â
Location: IBLUR Village
Landmark: Embassy Pristine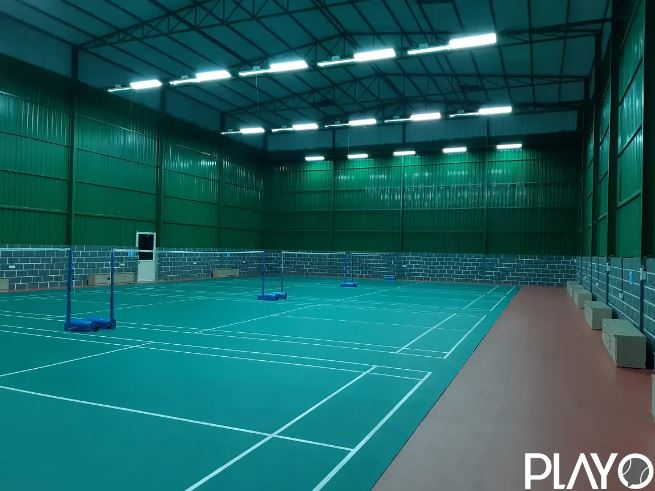 Situated in IBLUR Village, AJ Sports boasts of 4 synthetic courts among amenities including parking, restrooms, drinking water and first-aid. They also provide badminton coaching for the ones who want to take the sport more seriously. With their 5:00 AM – 12:00 AM work hour schedule, AJ Sports surely caters to the time schedules of people from all walks of life.
Location: Marathahalli
Landmark: Croma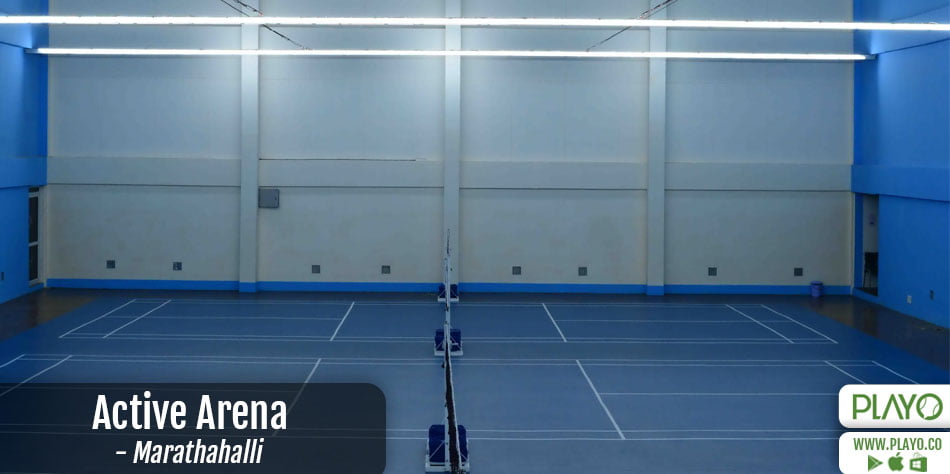 Exquisite lighting facilities and irresistible Badminton turfs that would make you come back for more, Active Arena is a Champ at hosting Badminton. They have 4 courts laid out with PU flooring and facilities like Gallery, Lockers and Shower.
Never miss a chance to try out the sport you love. No more excuses! Buckle up, go get your Badminton shoes and drive to any of these spots. Thump your Chest and say, " I DID IT"!
Apart from Badminton, the venue offers a multitude of sports including Football, Table Tennis and Rifle Shooting among many others
Check out these Badminton venues on our PLAYO app. You will also find various other spots you can pay a visit to. Invite your friends to try out the app and earn Karma points. Also check out the Best Badminton Courts in Bangalore.