Residents of Sarjapur, Lend your EARS! Oops, your EYES! 😀 Football has come to Sarjapur Road. Not just at one spot, we have a chain of super-good Astro turfs spread throughout the vicinity. Go ahead and check out the Football Turfs near Sarjapur Road.
Location: Central Jail Road, Sarjapur
Landmark: Silverwood Regency Apartments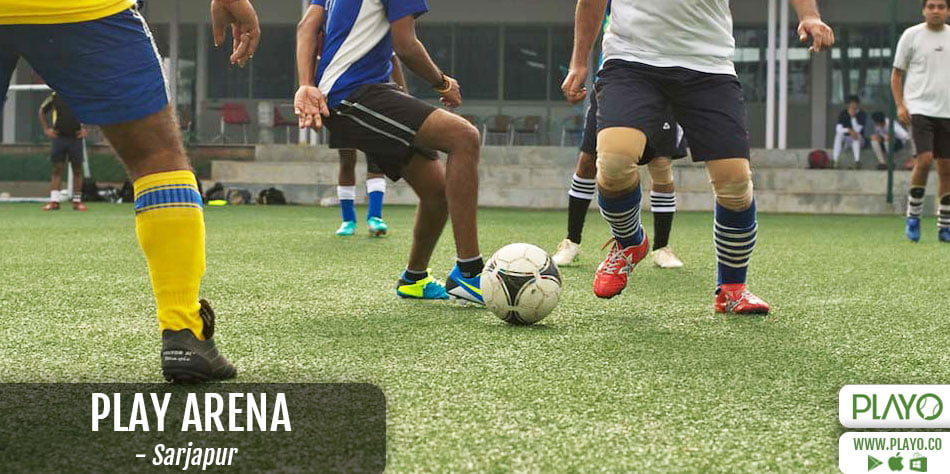 In a Plaza of Sports and Adventure lie 5 Astro-Turf Football facilities, the highest ever in Bangalore. Walking into Play Arena makes your experience totally unforgettable. You could check out a lot of other activities at the venue open from 6 am in the morning to 11 pm at night.
Location: Sarjapur Main Road
Landmark: Vodafone Store, Big Banyan Roots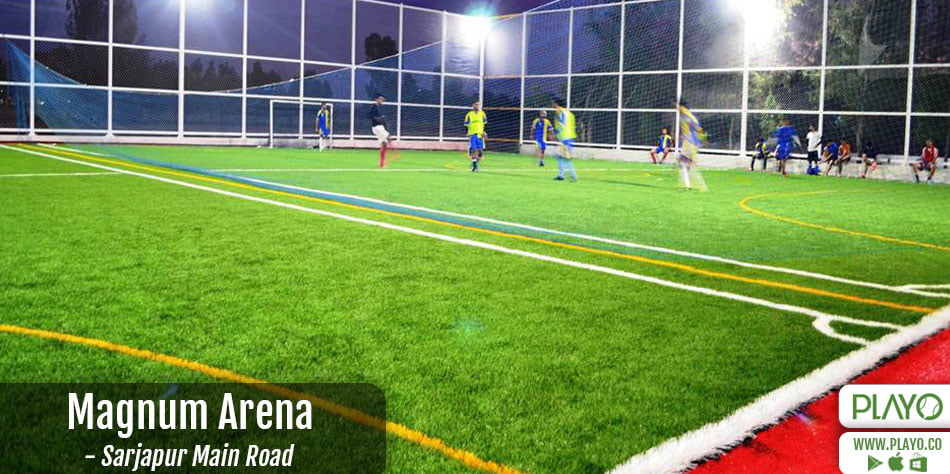 A beautiful Lush green spread-out, Magnum Arena has facilities for both 5 a-side and 8 a-side football. Best part about this venue is Power-back up is provided in case of any shutdowns in the city. Try out this space, for hosting any events or football tournaments.
Location: Doddakannelli
Landmark: Halanayakanahalli Lake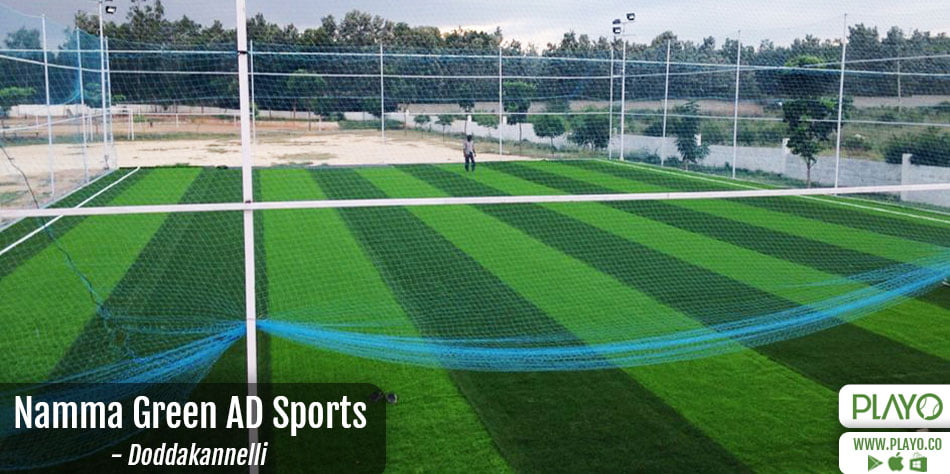 The "First of Firsts" to have a multi-coloured Football turf in Bangalore, Namma Green AD Sports is sure on the priority list of every football fan in the city. The aesthetic ground spread out at the venue is open to 5/6/7 a-side football matches from 10 am to 11 pm.
Location: Sarjapur Main Road
Landmark: Champions Homes and Resorts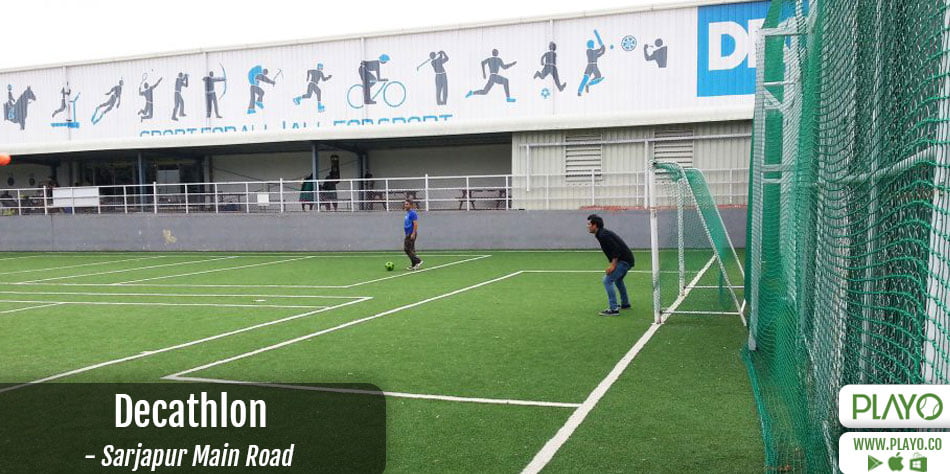 The famous Sports-Equipment chain in Bangalore, Decathlon has a branch stationed at Sarjapur which also houses a 5 a-side Football turf. Decathlon Sarjapur also hosts many activities like "The 3rd Sunday Women's Run", Marathons, Adventure Treks and Fitness Workshops.
Location: Bellandur
Landmark: Bellandur Lake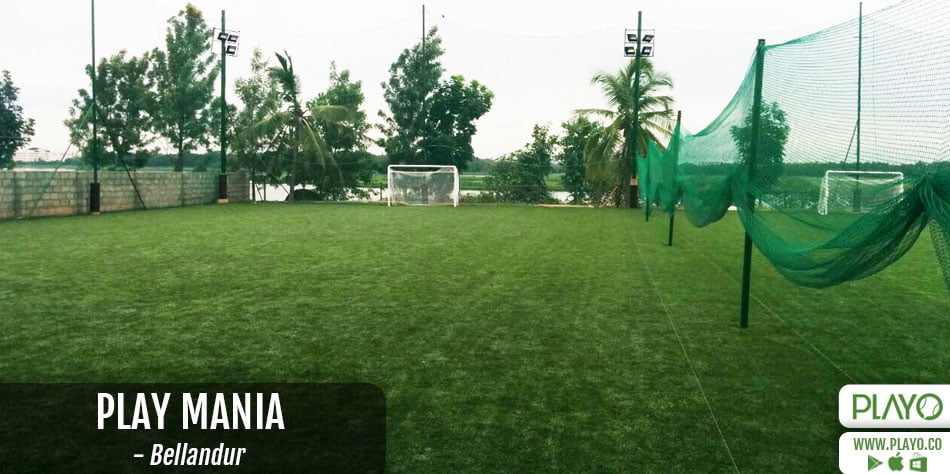 Just grazing the Bellandur Lake, where you can see sights of the Lake while engaging yourself in a game of 5 a-side Foootball, Play Mania has 2 Football Turfs laid out at the venue. It is open from 6 am in the morning to 12 am midnight and also houses facilities for Badminton and Table Tennis.
Location: Bellandur Lake Road
Landmark: 5 mins from Passport Seva Kendra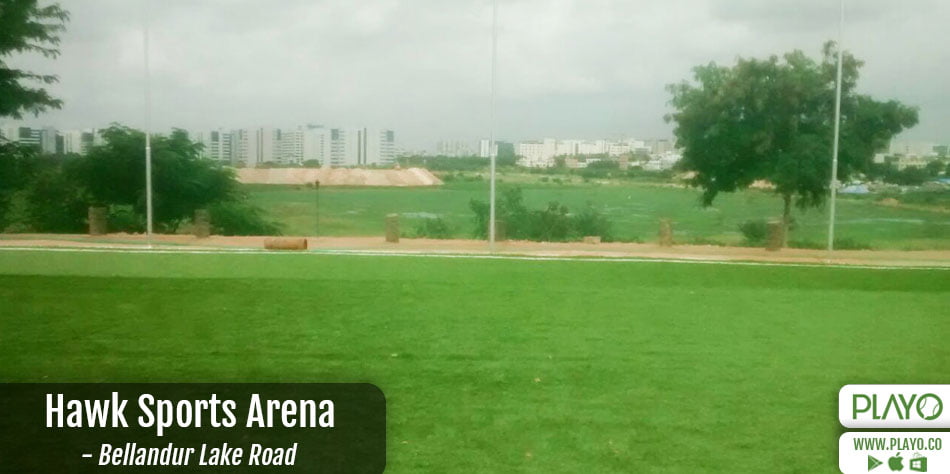 This New Football venture in the city is growing by leaps and bounds and How?
People residing near RMZ Ecospace, Prestige Tech Park, JP Morgan and Cessna Business Park can easily access the venue as it can be reached in 5-10 mins via Bike/Car. Hawk Sports Arena houses a good 5 a-side Football turf with basic facilities one would expect at a venue.
Location: Panathur
Landmark: 5 mins from Embassy Tech Village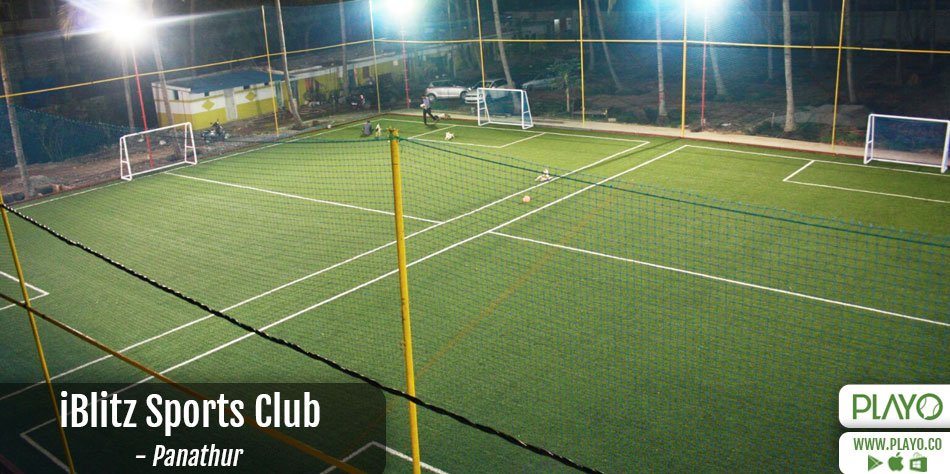 Surrounded by apartments like Dolphin Dews, SLS Sapphire, Parimala Trinity and Dreamz Sneh, the residents can cherish playing Badminton at iBlitz Sports Club. The venue offers services from 4 am in the morning to 12 am midnight and houses Two Astro-turf 5 a-side grounds.
Hop into the car, toss it out and Team yourself! It's time for some Football action at the finest turfs in the city with a bunch of your folks! Are you ready yet?
Download the PLAYO app on your phone and check these venues out. Get your friends to try the app and earn Karma points.