SOCCER CITY BANGALORE | The Soccer madness in the city never dies and that's why Bengaluru has got fine-quality football turfs in every corner of the city. One such Football turf in Bengaluru is Soccer City.
Where is Soccer City?
The venue is set at SGR Dental College Road, Marathahalli.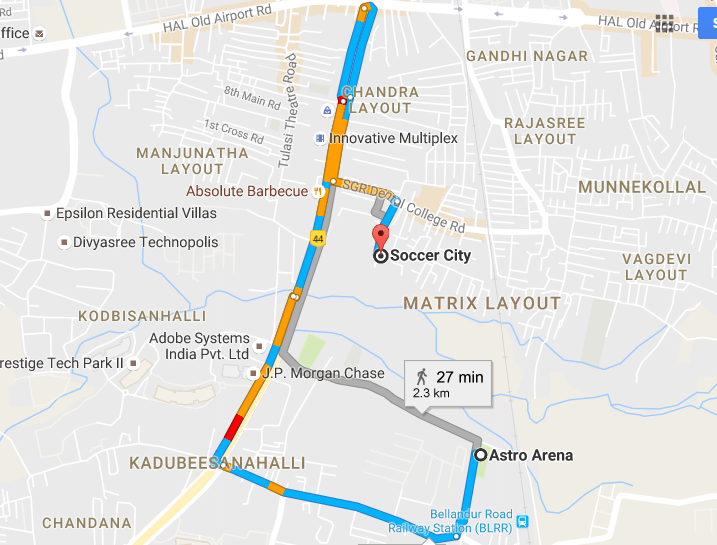 Landmarks:
Astro Arena is a 20-minute drive.
JP Morgan, Deloitte, Adobe Systems, CGI and Prestige Tech Park are less than 20 minutes away from the spot.
Innovative Multiplex and Absolute Barbecue is only few metres from the venue.
What does Soccer City offer for its customers?
Soccer City is sure to give to some adrenaline rush with their super-good Astro Turf promising high quality of play. The ground supports a game of 5 a-side.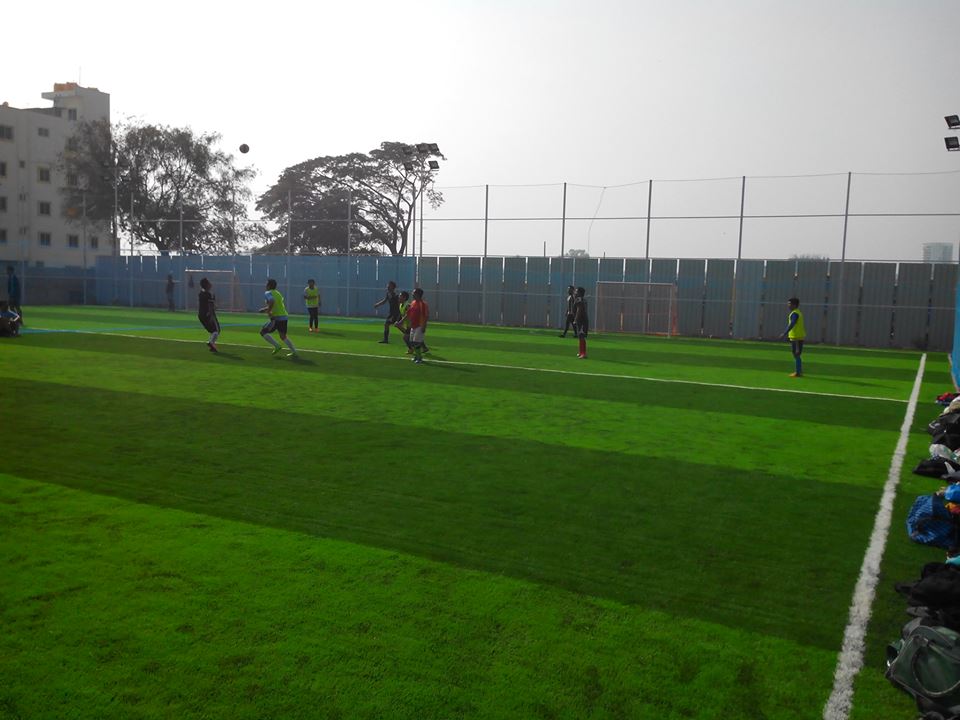 Floodlights are laid around the stadium in order to facilitate play at night. The venue is open from 6.30 am at dawn and shuts by 12.00 am at night.
Â
If you are planning to set up a game with your folks at Soccer Ciy, Download the PLAYO app on your phone and book your slots on the go! Happy Football'ing people!