ANUSHA RAJU | When most of us go all dressed up to a Friday night party, this girl prefers to sweat it out at the Football turf with studs strapped to her feet, experiencing adrenaline rush with a bunch of lads hitting the ball out of the park. Anusha Raju is breaking all stereotypes that have been built around women for ages!
Oh well! You should be wondering why Football when the title clearly refers to a "Badminton Champ". Yes, the avatar I spotted Anusha in was clearly a Football Gear but little did I know she has won big championships in Badminton until I had this vibrant chat with her.
I pose a quick question to her asking "Why Football and not any other sport?" and she throws me by surprise highlighting her love for Badminton and Football as well. Anusha is not like any of us, her fantasies run wild and unique. She wanted to build an all-girls team of Football players and she did nothing less to make it come true. With a group of girls from a corporate sector, she put together a team of enthusiastic athletes and stormed to the turfs to make her evenings all about the Sport.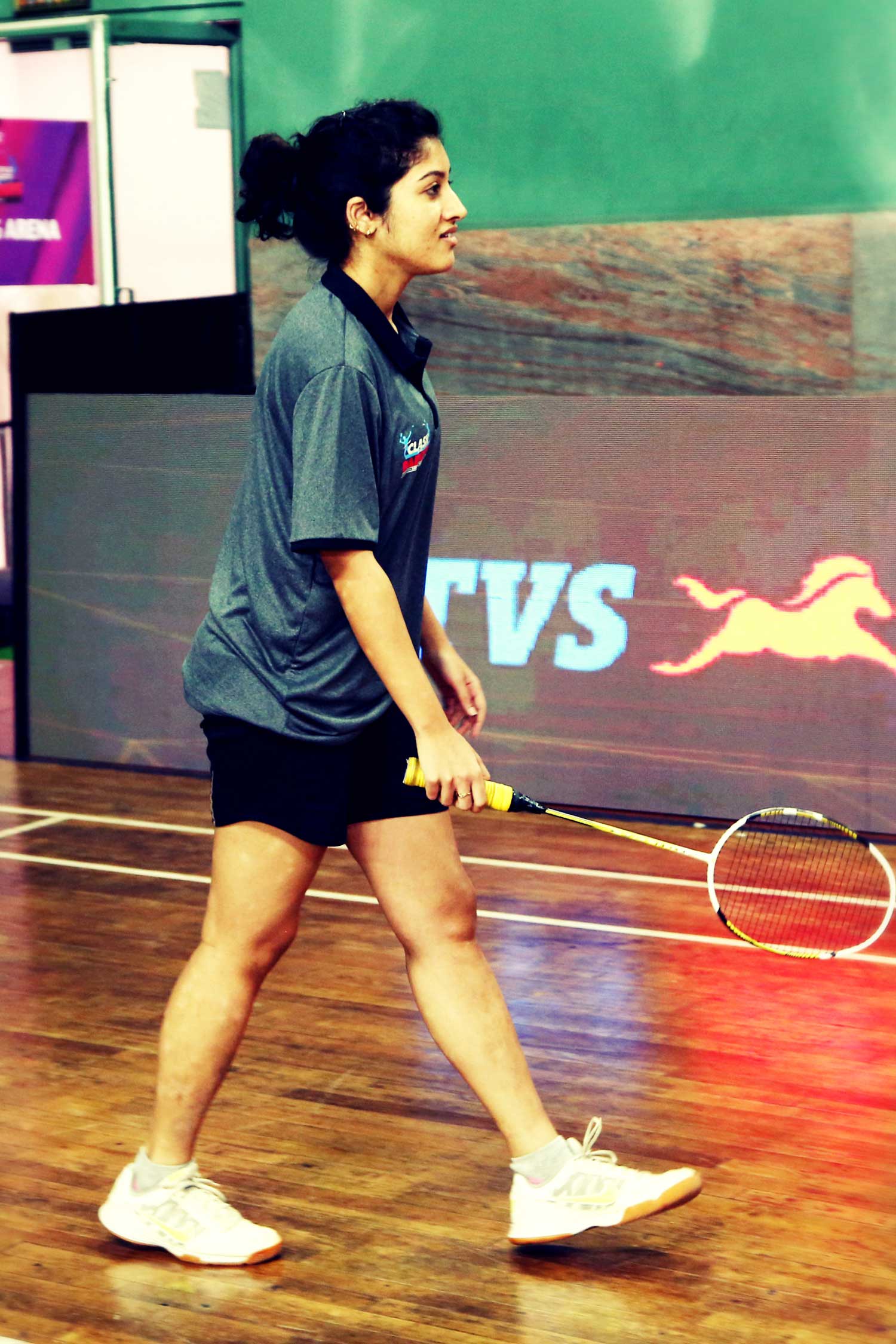 Talking about breaking stereotypes, she is one of the very few sports enthusiasts in India who has won tournaments without taking a professional training. From being ranked  No.1 in the Defence Club to winning quite a few corporate Badminton tournaments, this Hyderabad-born girl proves she is a natural and sports is always running through her blood.
Badminton is my major and I can kick some ass. I used to play at club level and university level. Badminton was my first love and I always wanted to take it to the next level. I still keep in touch with the sport.Â
Her love for sports spread too wide and reached her career as well. With Nike being her "dream company", she fought against all odds to make her dreams come true. A B.Com graduate and a Fashion management student, Anusha now works full-time for the Nike Pan-India store.
So what's her favourite football team? She gleefully replies that she doesn't watch TV at all let alone Sports. But the best part is she never forgets to sweat it out on the courts.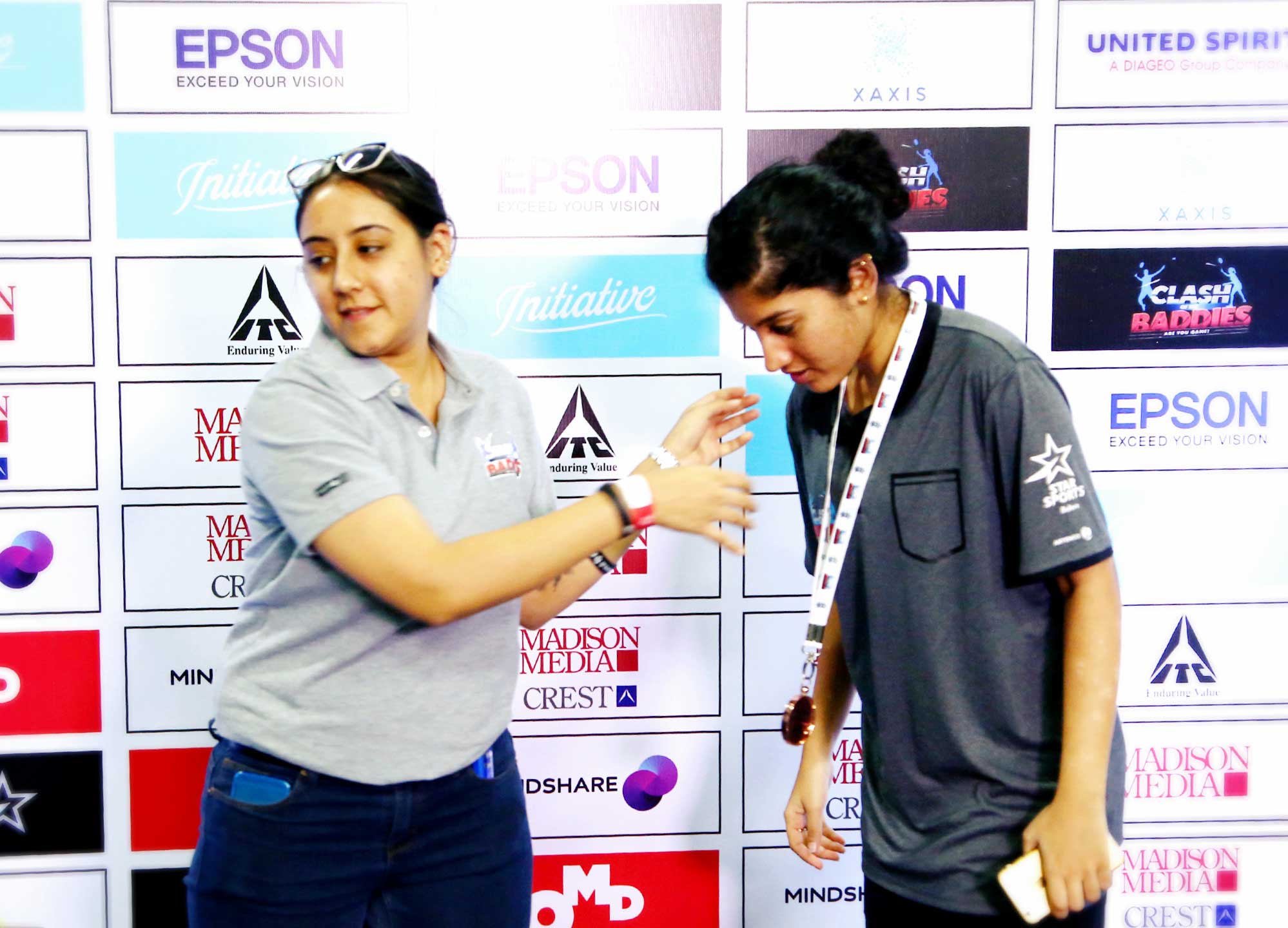 Everybody has an inspiration. That's where we draw our energy from whenever we feel low in life. Assuming Anusha's inspiration would be a sports star, I go ahead and put the question to her. It was no surprise when she popped up saying her idol is none other than "Saina Nehwal". Being a Badminton player herself she could relate to the amount of pressure the Indian Olympic medalist undergoes, with the expectations of the whole nation resting on her shoulders and she is all praises for her. If she could be someone in her life, she would choose none other than Saina herself.
It is very close to my heart. It was everything to me at one point. I was someone who used to go play before my board exams. Â For me it was a Stress Buster. I used to drive 20 km in Hyderabad from school and I used to drive 6 km on the other side to play and come home around 8 '0' clock in the night all drenched and tired. But the feeling after that was so amazing. So for me, if it is a rough day, go to the courts; if it is a happy day, let's go to the courts. Whether it was celebrating or venting it out, for me it had so much to do with the courts and that's why it's so close to my heart.
This was the beaming reply from Anusha when asked about why people should instill the culture of playing sports in their lives.
Most of us would choose party on a friday night and opt out of sports. But this lady does things in style. When asked about what she would choose, "Football on a friday night or Party on a friday night?" this is what she had to say:
While everyone is dressed and ready to party, I always landed up in my shorts. In fact every saturday evening, when I start with Football, I used to go all the way to Yemlur and by the time I come back, People are all ready to party. So I always landed up in my Football gear. I am just so happy to be in my sports gear. Sports plays a huge role in my life.
She was never the woman who went down to a man. Instead, she would take it to the Badminton courts and thrash them with smashes. Ask her if anybody has looked at her surprisingly for being so good at sports and cornered her with statements like, "Oh my God! You are a girl! How are you so good at sports?", she says that those cases have been very rare but every time something like that happened, she let her sport do the talking. A sport lover with a great spirit, Anusha has always been up for sports no matter what time of the day it is.
You better like what you are doing
One line, speaks a lot for itself. This is how she quotes it.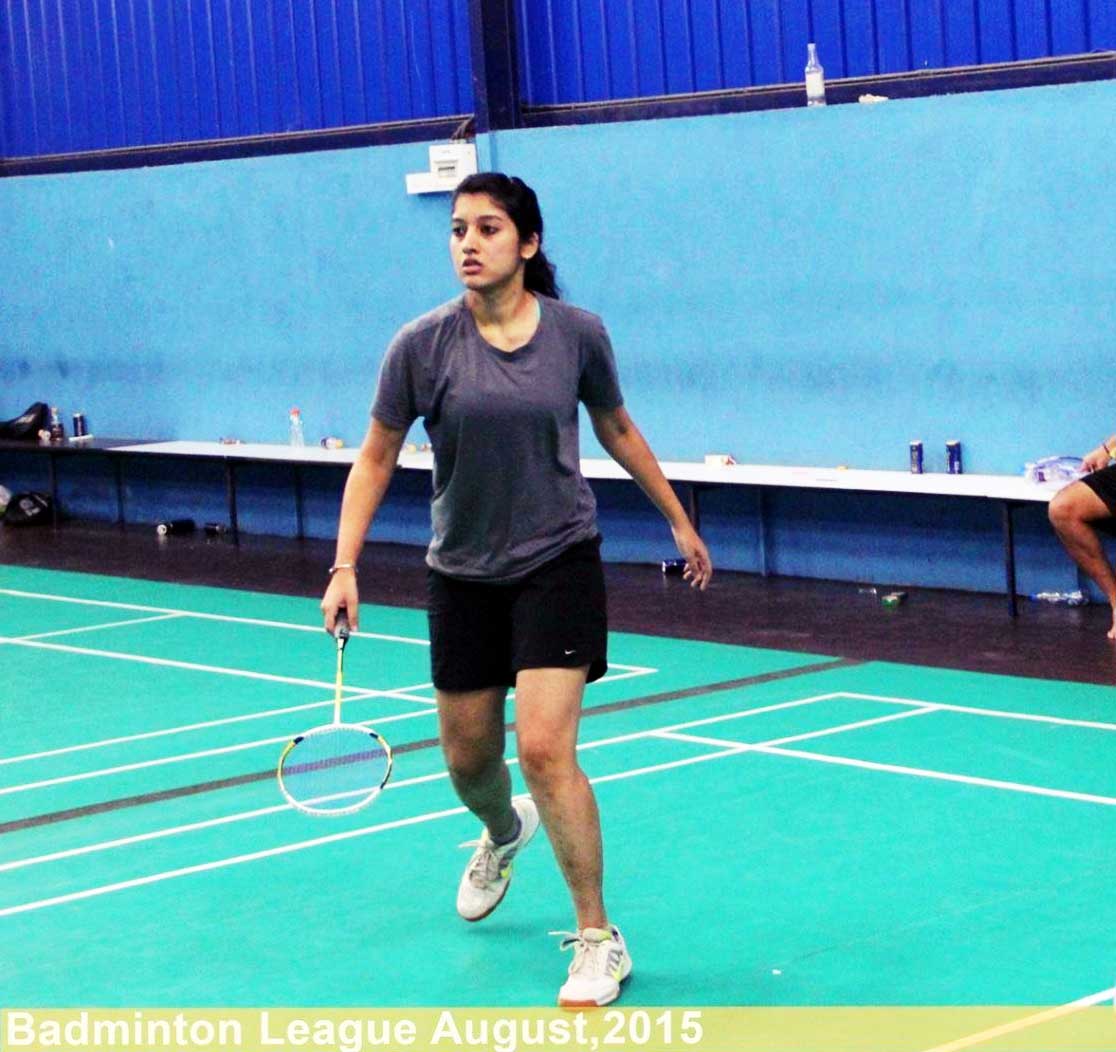 It is always better to go after your passion just like how Anusha made it a point to get into her dream company, Nike, amidst all the diversions. Sports was her love and she made it her career. After all, what tastes sweeter than success!
Go ahead and give this a read:Â Meet the President of this Bengaluru-based NGO sparking sports in the lives of underprivileged kids