What does it feel like to be inside a stadium that almost looks like heaven came down to the earth, strapping on your football boots and kicking those balls into the goal posts in a pleasant environment? Sure feels like a dream come true, is it? If you are dreaming about a spot so surreal, then Koora Dome is the right space for you.
Spot it here!
If you are wondering where this one heck of venue is located, we've got the answer to it. It is inside the Al Wasl Sports Club residing on the Jaddaf Oud Metha Road. The venue can be easily accessed from Sheikh Zayed Road, Al Khail Road and Business Bay Crossing.
Football like nowhere else…
Built by Hadir Projects, the market-leader in Sports Facilities, the venue has 5 football turfs in total, all suitable for 5/6 a-side games. Three turfs are located indoors inside the dome and 2 turfs are located outdoors. The astroturf laid out here is FIFA 2-star certified turf. The turf lighting is also of the best standard which makes playing a subtle and enjoyable experience here.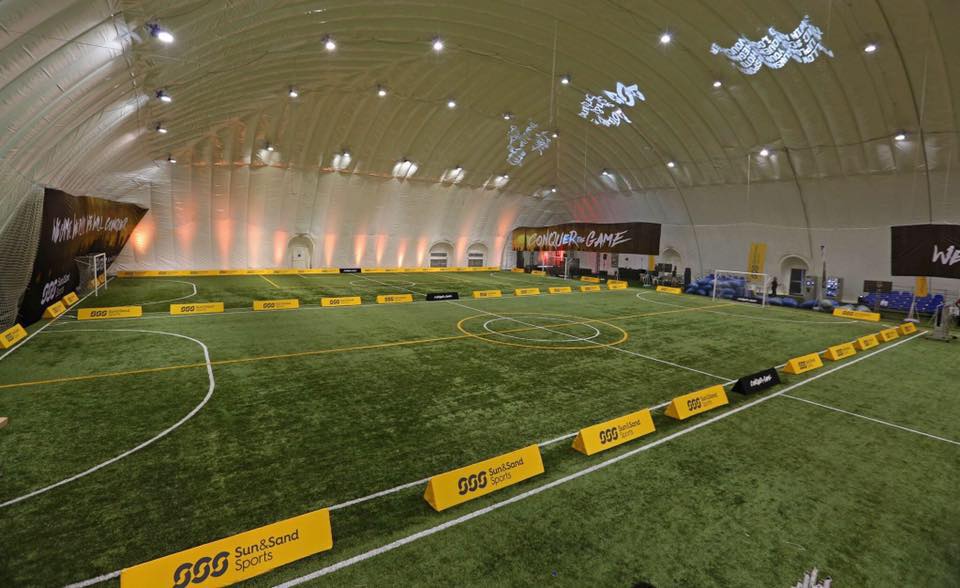 The venue has a super-cool innovative construction strategy where air-supported Dome technology is employed. They are open from 9 am in the morning until midnight 12 on weekdays and from 8 am to 12 pm on weekends.
They also provide change room facilities along with washrooms at the venue. A vending machine for snack is also available on the spot. Numerous tournaments are hosted at this venue and act as crowd-pullers.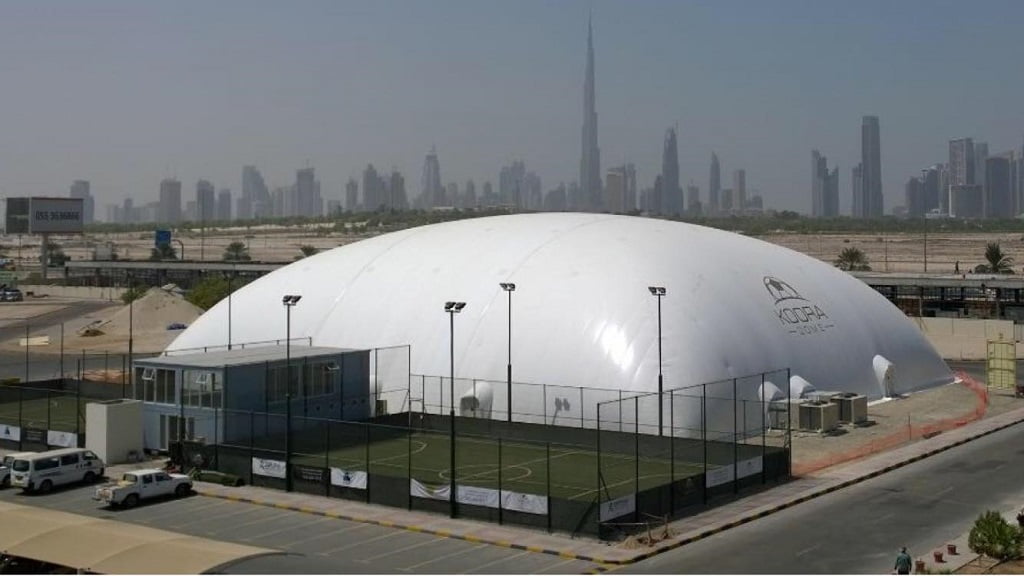 You can now book your slots to play Football at this venue online in just one click. Check out: playo.co for more information about bookings. Also, check out other sports venues. You can also download the app on the phone and book venues on the go.