It was all about Cricket few years ago. But all of a sudden, Football has been receiving some incredible response in the country. Not only the viewership of Football in India has doubled, the amount of people interested int taking up the sport has also increased. This tweak in interest has also raised the Football platforms available for public access in various parts of the country. With the city space only available for 5 a-side Football, numerous 5 a-side turfs with supreme quality FIFA certified Astro turfs have sprung up and engaged the crowd in some great Football action.
If you based out of Hyderabad and you are looking for some Football grounds to enjoy a game with your folks, we have done our best to list them out for you. Check it out!
Timings: Open for 24 hours
Location: Madhapur
Landmark:Â Inorbit Mall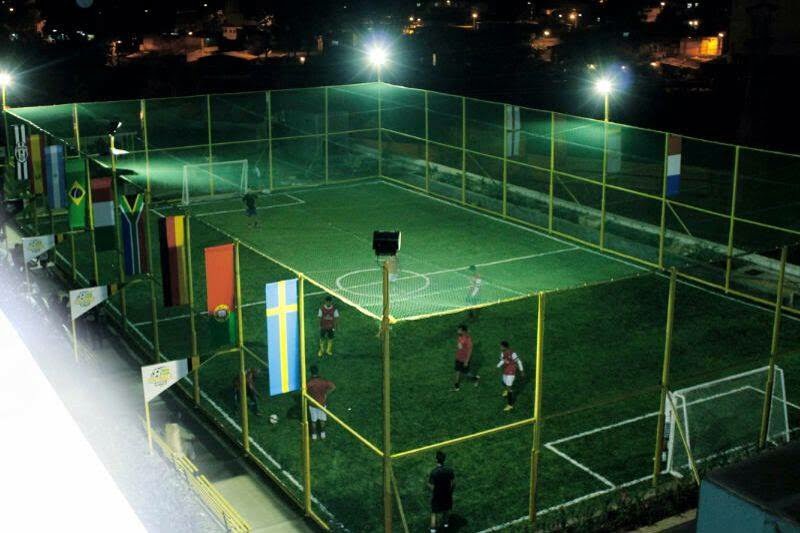 Located in Hitec city Hyderabad inside Raheja Mindspace IT park, the venue is surrounded by famous landmarks like Facebook India, Zenq, Novartis, Inorbit mall, etc. The venue has a FIFA Certified Astro turf for 5 a-side Football with Floodlights. It is one of the best places to engage in Football action at Hyderabad.
Timings: 6 am – 1 am
Location: Madhapur
Landmark: Inorbit Mall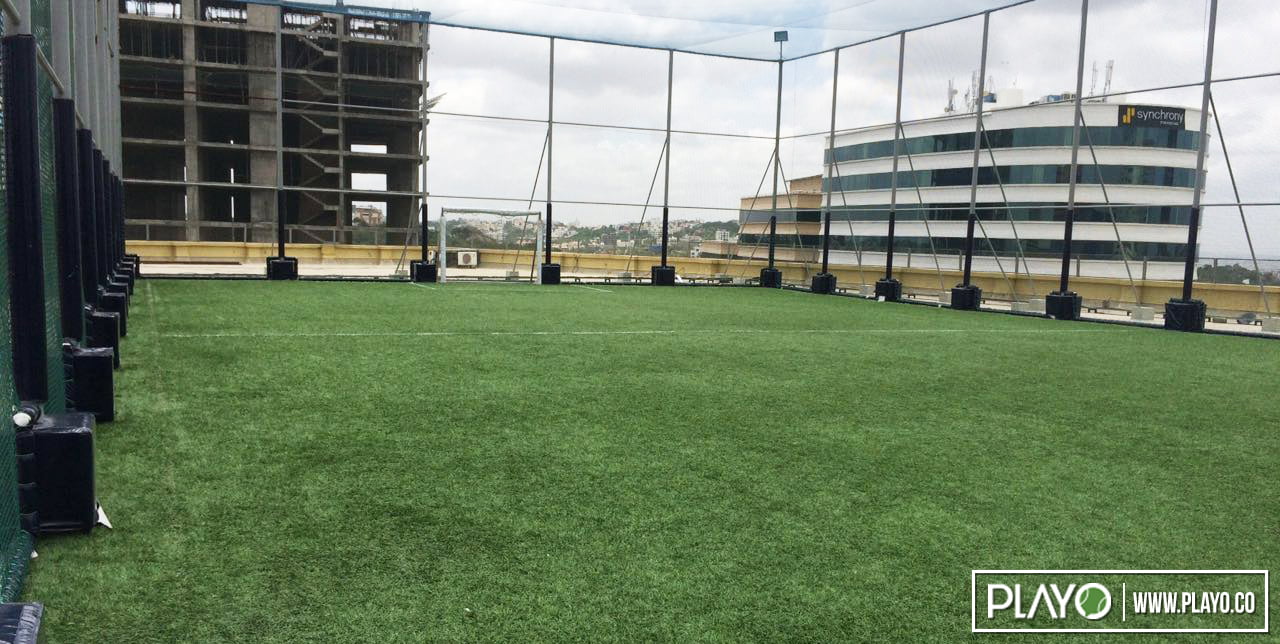 This is one fabulous venue which is located at the rooftop of the famous Inorbit mall at Madhapur. The venue is well suited for both 5 a-side and 6 a-side football formats. They have a great floodlight setting at the venue to support night play.
To know more, check out:Â Turf Sports Inorbit Mall
Timings: Open 24 hours
Location: Kondapur
Landmark: Sanskriti School

This is a huge sports venue made out of lush green grass located in Kondapur, Hyderabad. Housing a beautiful cricket ground, a volleyball space and a 5 a-side Football turf, Azone Sports and Leisure should be the destination for your sports outings.
Timings: 6 am – 12 am
Location: Begumpet
Landmark: Chinmaya Vidyalaya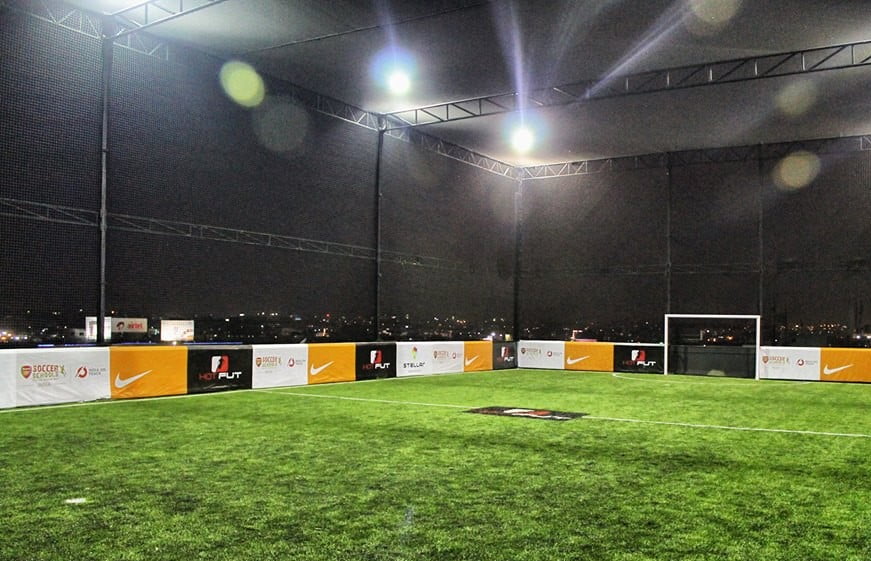 This is a super cool 5 a-side Football spot, which you can find up above high at the rooftop of White House – Block 3. There is also a cafe to hang out and a sport shop at the venue.
Timings: 6.30 am – 2 am
Location: Film Nagar
Landmark: The Awesome House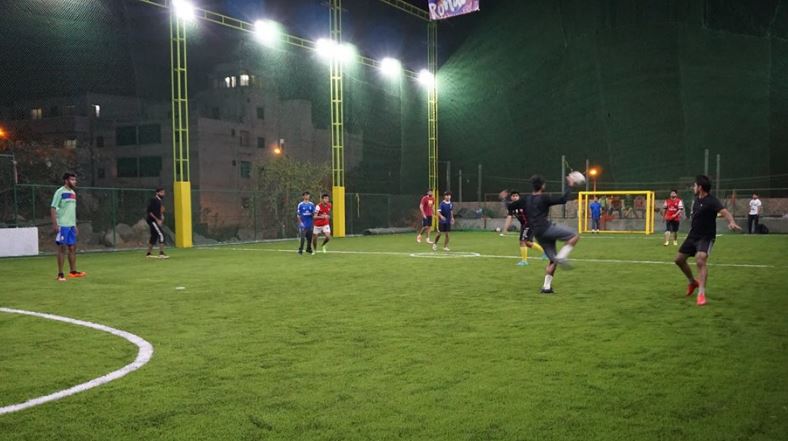 A kickass spot for the Football lovers in Hyderabad, the ratings for this turf has always been great. Terrific Floodlights, super good turf, what more do you want? Football at Rampage under the night sky is nothing short of Heaven.
Timings: 6 am – 12 am
Location:Â Tolichowki
Landmark: Jalagam Vengalrao Park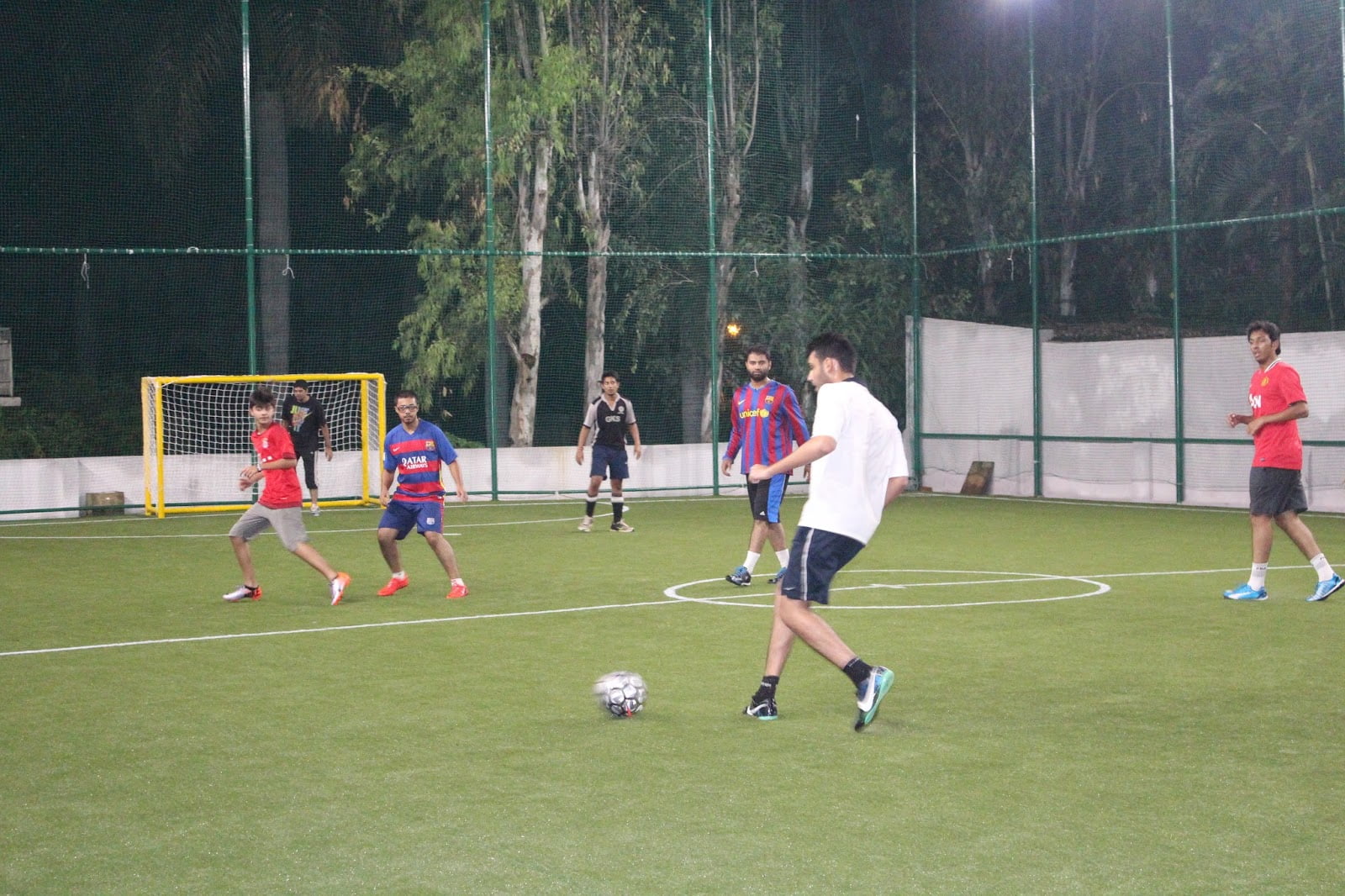 Cyclone sports is a great facility for both Football and Cricket. You can get your toast of some net cricket at this spot or enjoy a game of 5 a-side football with your buddies.
Timings: 7 am – 1 am
Location: Banjara Hills
Landmark: Apollo Health City Hospital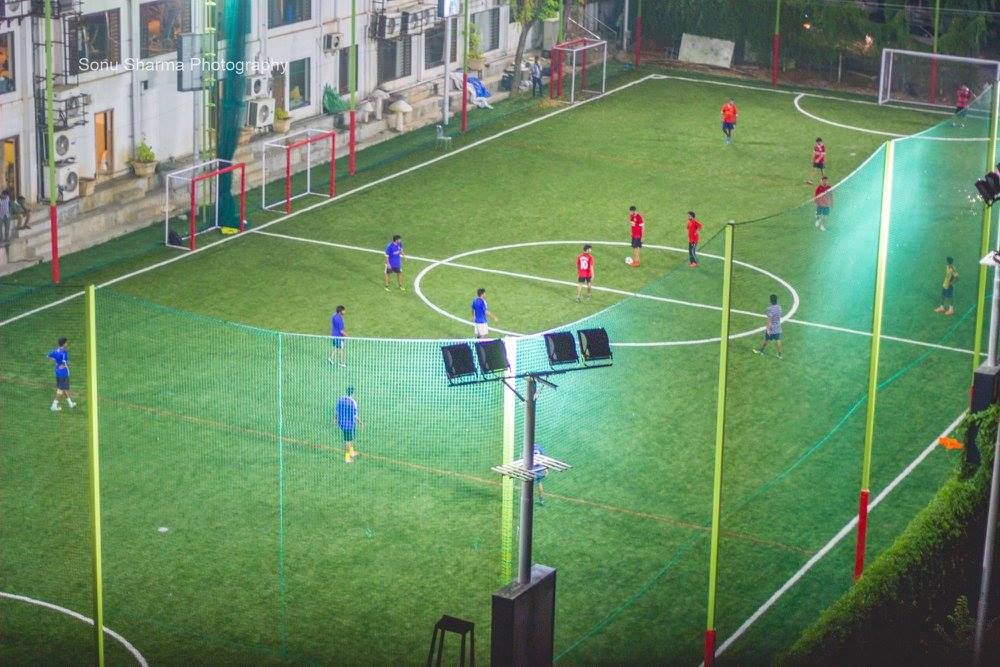 Hyderabad has got some crazy Footie venues and Astro Park should definitely be on the "Must pick" list. A world class astro turf, big enough to play 11 a-side Football and cricket nets also available at the venue, this spot is a great place for the Football and Cricket enthusiasts of Hyderabad.
Timings: 6 am – 2 am
Location: Jubilee Hills
Landmark:Â DDMS Obul Reddy Public School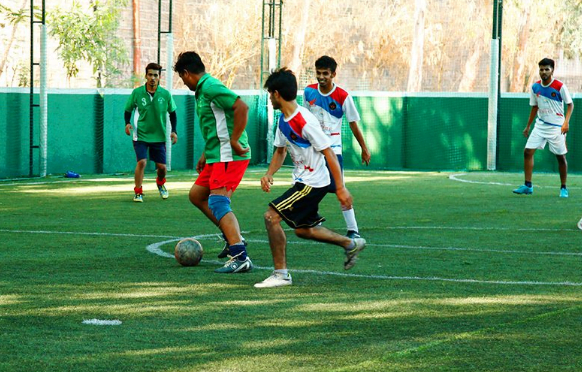 This is a lovely surface to play 5 a-side or 7 a-side Football. Built with supreme quality Astro Turf, Turfside should be one of your preferred destinations for a Football outing.
Timings: 6 am – 2 am
Location: Madhapur
Landmark: Charcoal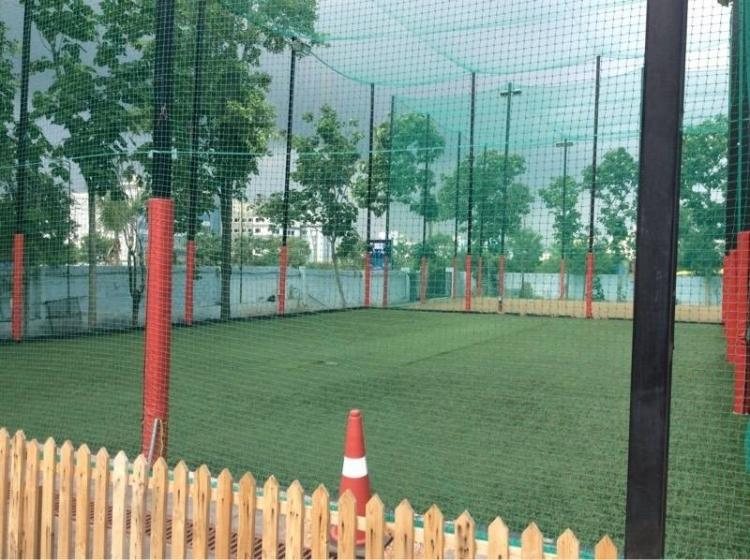 Madhapur is home to many Football turfs in Hyderabad and can be rightfully called as the "Football Hub of the City". The Street Sports Arena is one such quality Football turf in Madhapur where the users can play 5 a-side or 7 a-side Football.
Timings: Open 24 hours
Location:Â Kothaguda
Landmark: Timmidkunta Lake
ASPRA is a multi sport Football facility located in Kothaguda that houses Basketball, Football, Motor Sports, Volleyball and Cricket. The venue has a 5 a-side Football turf open for the public.
Timings: 7 am – 12 am
Location: Kondapur
Landmark: Radisson Hyderabad

Rooftop venues are a thing these days and they bring so much joy to the football action. Playing Football with a view shoud be a dream for every fan and that's what Roofer offers. A 5 a-side Astro turf, with great facilities and an amazing view, Roofer has it all.
Timings: 9 am – 6 pm
Location:Â Moinabad
Landmark:Â Sreenidhi International School Grounds
Football grounds have sprung up in plenty offering the enthusiasts some crazy time at their favourite sport and Conscient Football is one such venue that offers its users some great football action.
If you want to check out more of the sports venues in Hyderabad, then download the PLAYO app on your phone.
Also check out:Â Kayns Badminton Arena and Gym