The False 9 is essentially a decoy center-forward in a side deliberately set up without a dedicated striker. Instead of playing as the furthest man forward in his team's set-up, the False 9 drops deeper into midfield at every opportunity for tactical reasons and doesn't hang around the penalty box.
Who made it popular?
Nobody will ever forget Pep Guardiola's iconic reign at Barcelona where they won everything club football has to offer and played some divine football. Their devastating patch was largely helped by the legendary Lionel Messi destroying defenses and scoring for fun. Messi is Messi, but this small tactical tweak of playing him as a 'False 9' was instrumental in helping him rip apart teams so effectively.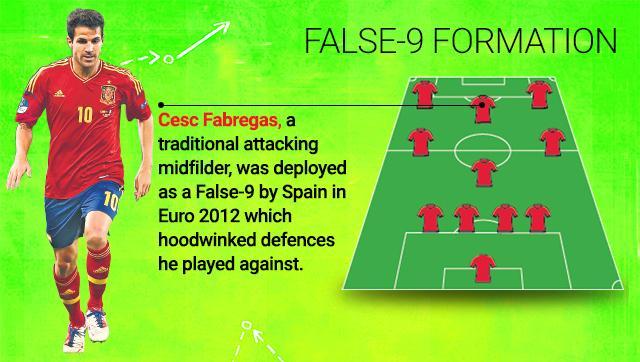 However, much before that, credit goes to the Austrian national team in the 1930s for popularizing it when Matthias Sindelar played as a withdrawn centre-forward and caused mayhem among rival defenders. Francesco Totti for Roma, under Luciano Spaletti's innovative 4-6-0 formation, is a popular modern example. After Totti's success, many teams experimented with it across Europe. However, Messi with his superb ability and vision took it to a different level and reaped success after success with Barcelona. At the international level, Vicente Del Bosque played Cesc Fabregas, a proper midfielder, in a false 9 position during their successful Euro 2012 campaign.
What skills does a False 9 need?
The skills required to be an effective false 9 are similar to those of a deep-lying striker. They need to be top dribblers of the ball and must possess the razor-sharp vision to play killer passes to players advancing from deep. They must be tactically intelligent players who can function as effective links to their midfield. Popular players, besides Messi, who has experimented in this role, include Robin van Persie and Mario Goetze.
Why does it work and when does it fail?
Generally with a regular center-forward, one of the central defenders tracks him and the other covers for his partner, but with a false 9, both the center-backs during a developing opposition attack are left free. This causes confusion in their ranks as to whether one of them should follow the false 9 into midfield or maintain their defensive lines with their partners, hence giving attackers the space to exploit.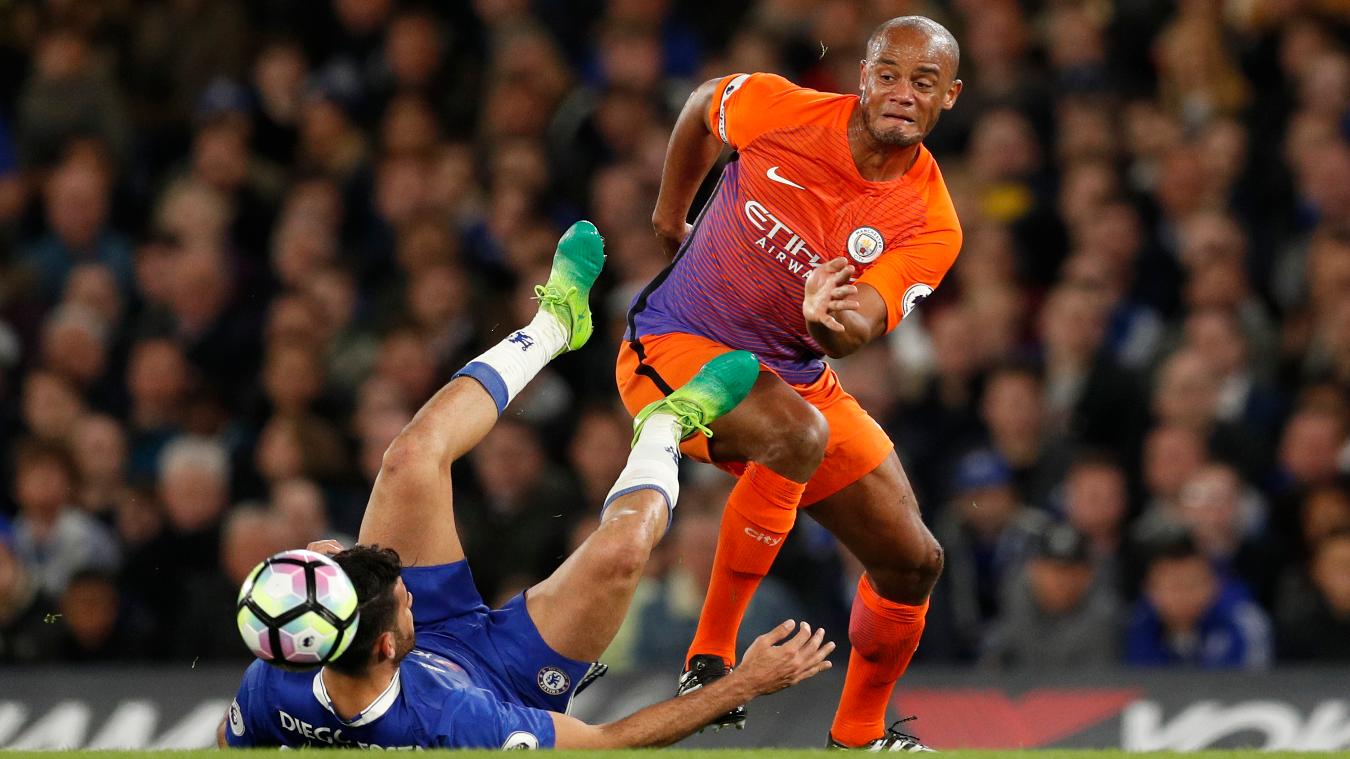 Opposition managers eventually figured out inherent weaknesses in the false 9 strategies. One major approach to stop false 9s has been to create a crowded midfield by bringing several players back into a more defensive role. This is done to deny them the space needed to create and build up plays. Generally, a 4-2-3-1 formation played with a deep line won't allow much space for the false 9 to dictate play. Jose Mourinho's "parking the bus" tactic has been lampooned often but was instrumental in dismantling the false no 9 system. Another tactic is to allow a mobile central defender to track the false 9's movements everywhere on the pitch while hoping the remaining defenders stay organized and maintain a disciplined line.
…and finally, why the term False no. 9?
Back in the old days, center-forwards used to wear the number 9. There was no concept of assigning any squad number to players as we see today. So, when the 'number 9' didn't play his traditional role, he was no longer a true 'number 9' and that's when the term 'False no. 9' came into being.