Excellence and success do not elude hard work. It garlands the achiever with the highest honours.
Kidambi Srikanth of India is one of those gems who have shuttled their way to the top, in the world of badminton with extreme dedication. His achievements at various international tournaments are a testimony of his excellence.
Today, the whole of India prides his worth. But do we know how he climbed the world ranking ladder?
The building of a storm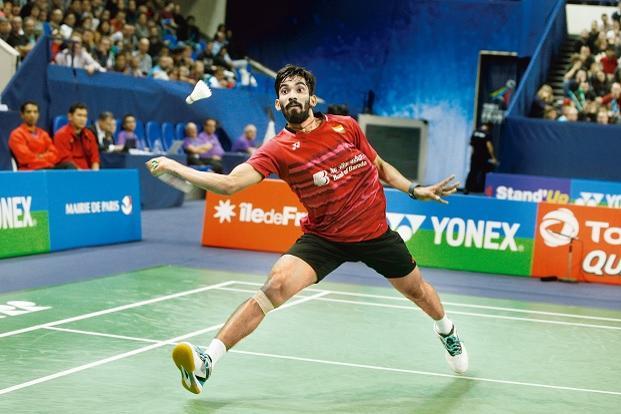 Kidambi's success is not an overnight journey. He was a day in and day out fuelled by former All England Champion, Pullela Gopichand at whose instance Kidambi switched from doubles to singles matches.
So much was his determination that he created a flutter by toppling the greatest badminton player Lin 'Super' Dan in straight games, at the China Open Superseries Premier in 2014. This was the first feather in his crown of success, ranking No.10 in the world.
But Saina's achievement in China somewhat overshadowed Kidambi's worth. It was another victory which the Republic of China was unable to digest because it did not come from their soil.
Kidambi's achievements in 2015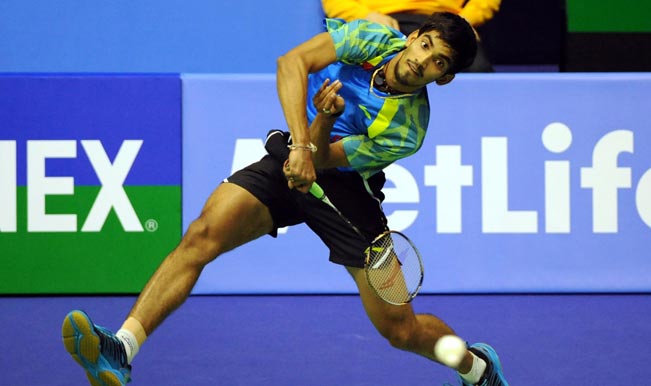 This electrifying player of fast court continued his dominance. This time it was the Swiss Open Grand Prix Gold in 2015 which Kidambi captured, becoming the first Indian to do it.
Next was the India Superseries in India in the same year. The opponent was Victor Axelsen whom Kidambi had eliminated in the previous tournament as well. This achievement made him climb the BWF ladder by 7 steps; Kidambi rose to 3rd rank and was conferred the prestigious Arjuna Award in 2015. This is the result of his untiring efforts that has made him rise from 338th ranking at the start of 2012 to a top-5 place in 2015.
Dips and Rise of the Storm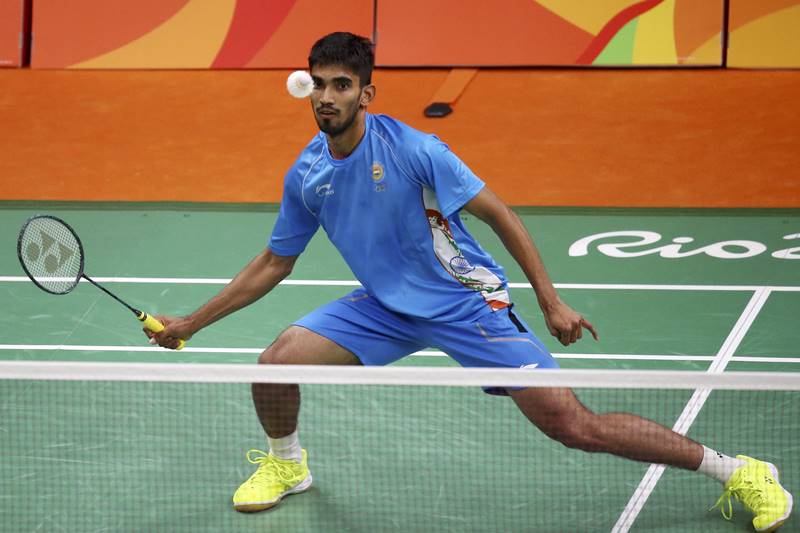 For Kidambi Srikanth 2016 was a mix of achievements. His journey to the top was cut short by Iskandar Zulkarnain Zainuddin of Malaysia in January in the semifinal of the Malaysia Masters. But this did not bog him down, Kidambi scripted big success by winning the Syed Modi International Badminton Championships Grand Prix Gold title, taming Huang Yuxiang 21–13, 14–21, 21–14 in the final.
This good run was carried forward by him at the 2016 South Asian Games as well. He pocketed two gold medals, in men's team and singles event, defeating compatriot-Prannoy Kumar in the singles final.
At the 2016 Badminton Asia Team Championship, though India's successful run was halted he was the one who remained undefeated. In 2016 Rio Olympics, Kidambi could not overcome the quarter-final hurdle in the form of Lin Dan.
In 2017, Sai Praneeth and Kidambi Srikanth were the first Indians to make it to the finals of a ranking event in Badminton. But it was Praneeth who battered Kidambi in the finals of the 2017 Singapore Super Series tournament.
The storm prepares to strike
True sportspersons are not deflated by downs. They are known to bounce back, so did Kidambi. He improvised on his shortcomings and stepped on the paddle of victory. Kidambi became the first Indian to win the Indonesia Super Series Premier, outsmarting Japan's Kazumasa Sakai 21-11, 21-19. Next, Australian Super Series fell in Kidambi's kitty when China's Chen Long lost 22-20, 21-16 to him.
This very tournament's final was Kidambi's third consecutive Super Series Events Finals. In the 2017 BWF World Championships at Glasgow, Son Wan-Ho of South Korea overpowered Kidambi in straight sets.
Consistency of Success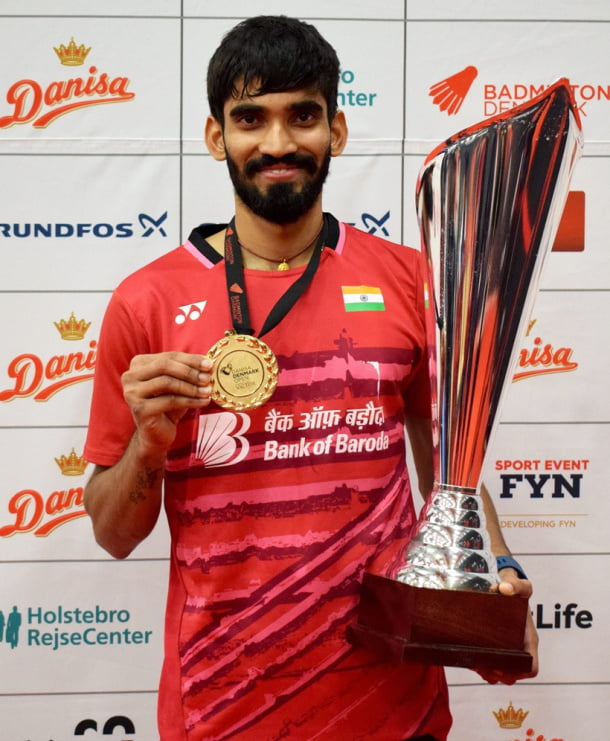 But October brought goodies for Srikanth. He won the third Super Series Title of the Year – Denmark Super Series Premier, defeating Lee Hyun of Korea 21-10, 21-5 in a mere 25 minutes with his deceptive moves and quick reflexes. A win which seemed to be like a warm-up game as the Korean looked to be overexhausted due to his previous gruelling match.
Earlier Kidambi had made the better of world no.1 and local favourite Viktor Axelsen in the quarter-finals 14-21, 22-20, 21-7. This good run continued in the soon to follow French Superseries. Kidambi became the fourth Badminton Player in the world to win 4 Super Series titles in a year and the first Indian to win this tournament by defeating Japan's Kenta Nishimoto 21-14, 21-13 in the finals. Today Kidambi stands tall with Lee Chong Wei, Lin Dan, and Chen Long and is just a step behind the world No.1.
Finding a New Coach
With the new coach, Indonesian national, Mulyo Handoyo working on the fitness of Indian shuttlers, such good results are pouring in. His tenacious efforts and training have also resulted in the players retaining the same vigour and strength after every tournament.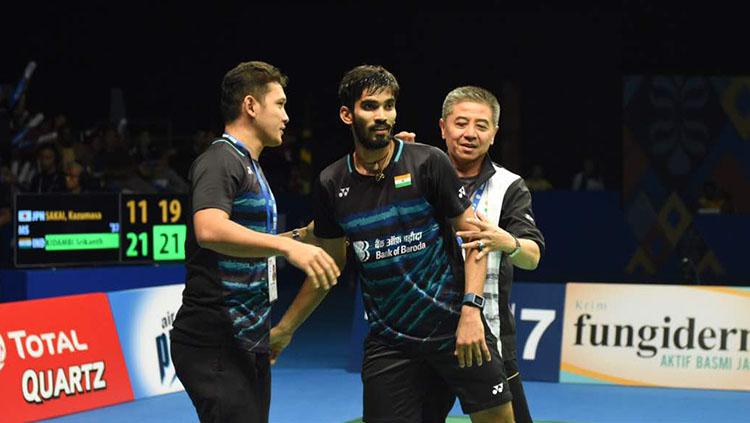 With 6 players from India in the top 20, may Kidambi, one of the best singles shuttler continue his good run and show the world that India has more than cricket to offer in a class of its own.
Further, our investment of faith in the players and infrastructure will enable them to reap a rich harvest of laurels in the future too.