Fencing began its journey in India 35 years ago although it was practised as sword fighting across the country.
Fencing Association of India was established in 1974 and now is headquartered at Patiala, Punjab. However, it was recognized by the government in 1997.
It was popular as 'talvarbazi' in the north and 'kalaripayattu' in the south. There are three forms of Olympic fencing: Foil, Épée and Sabre, which are respectively light thrusting, heavy thrusting and light cutting–heavy thrusting.
Fencing is a discipline comprising speed and initiative, sharp reflexes and agile footwork. The mode of this fight involves light, steel blades with a front striking edge.  Épée is the heaviest sword.
Sabre fencing is the fiercest amongst the three due to the pace involved. A point in sabre can be scored by attacking the component. This attack by your sword or weapon is tracked by an electronic system.
The target area can be anywhere on the upper torso, excluding hands, and each point lasts no more than a few seconds. As an audience, you get to see only two figures fully clad in their protective gear with their weapons in action.
To start learning to fence, you ought to devote the first 6 months of training towards learning the basics. One session lasts for two hours and thirty minutes. The first 25 minutes are for warm up before the fight. The next 15 minutes are towards footwork.
Footwork comprises moving forward and backwards and being fleet-footed. You should avoid stumbling on your feet or being clumsy. The correct posture for footwork is to keep both your knees bent at all times. This, in turn, will improve your lower body strength and coordination.
After 6 months, you may head towards learning the attack and defence techniques.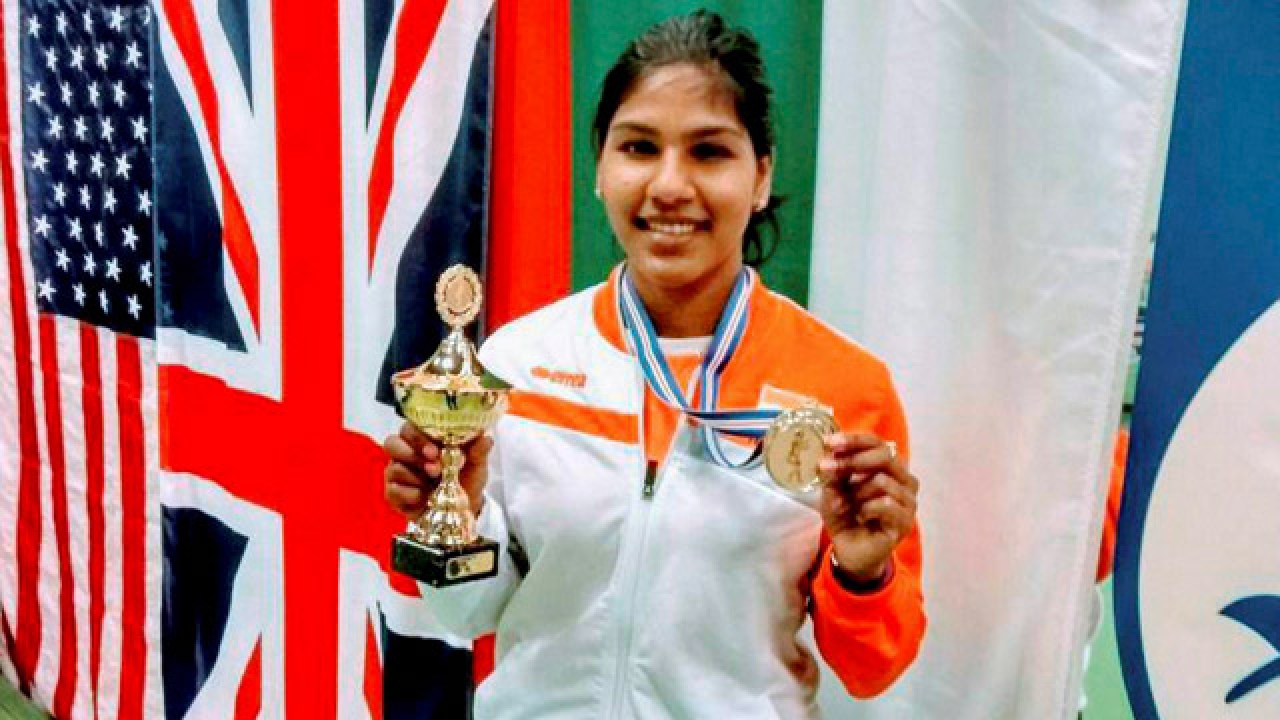 The renowned Indian fencing star is C. A. Bhavani Devi (24) from Chennai who won the first gold medal in Women's World Cup sabre event. She is training at Livorno, Italy as of now with the coach, Nicola Zanotti. When in India, she trains at SAI (Sports Authority of India), Kerala with Coach Sagar Lagu.
Here's a list of fencing venues in India where this infant sport is gaining momentum: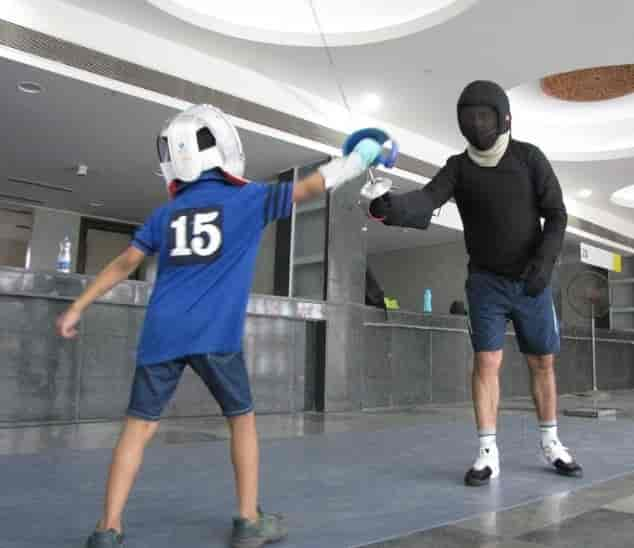 Pegasus Royal Fencing, Delhi
Email: pegasusrfencing@gmail.com
Website: http://www.pegasusroyalfencingclub.com
Address: B-35, Near Pooth Kalan Xing, Pehladpur (Bangar), Delhi 110042
Deuce Fencing Academy, Delhi
Contact No.: 91366 20050
Email: connect@ftri.in
Website: http://www.ftri.in/
Address: DLF Club 5, DLF Phase 5, Sector 53 122002 Gurgaon, Haryana. Nearest Metro Station: Sikandarpur
D Deuce Fencing Academy, Delhi
Email: connect@ftri.in
Website: http://www.ftri.in/
Address: Yamuna Sports Complex, Surajmal Vihar, Delhi, Nearest Metro: Karkarduma
Bengaluru Fencing Academy
Email: info@bengalurufencingacademy.com
Website: https://bengaluru-fencing-academy.business.site
Address: NGV Indoor Stadium, 80 Feet Road, 8th Block Koramangala, NGV Complex, Near Koramangala Police Station, Koramangala – 560095. Nearest Metro Station: M.G road
Fencing Association of India, Patiala
Email: info@fencingassociationofindia.com
Website: http://fencingassociationofindia.com
Address: 46/2 Mohalia Sui Gran, Patiala – 147001 (Punjab)
Conclusion:
Fencing is a workout for both your body and mind and makes it an exciting sport. Fencing is spreading its reach in India, with players even coming from Jammu & Kashmir and Rajasthan.