BEST BADMINTON COURTS IN DUBAI | The love for Badminton has been spreading worldwide with many people coming up forward to learn the sport and practice it. With such a response, the number of Badminton venues around the world has also increased.
People look up to badminton as a sport that can be easily picked up and doesn't drain out your enthusiasm. As days progress and you keep training, you get better at it. Such is the nature of the sport.
If you are one of those residents in Dubai looking for a good badminton venue to try out that sport, we have listed some of the venues you need to check out for sure.
Timings: 5:00 AM to 12:00 AM
Location: Al Karama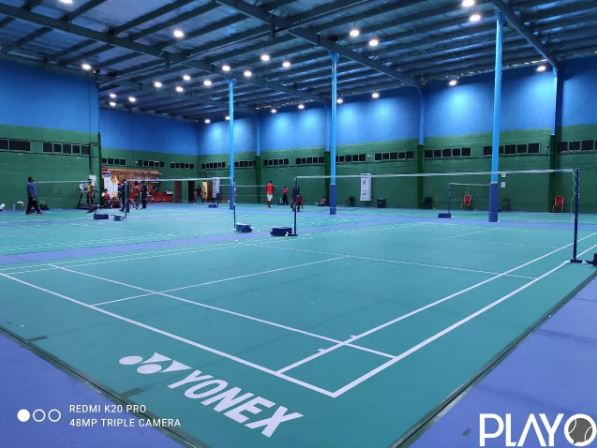 Cosmos Sports Academy is a renowned academy for players who wish to achieve advanced training. Needless to say, the synthetic courts here also meet the standards of BWF. They offer 3 courts along with (limited) parking, restroom and refreshments.
Apart from badminton, they also offer football and indoor cricket.
Timings: 4:00 PM – 12:00AM (Weekdays), 6:00 AM – 1:00AM (Weekends)
Location: Al Quoz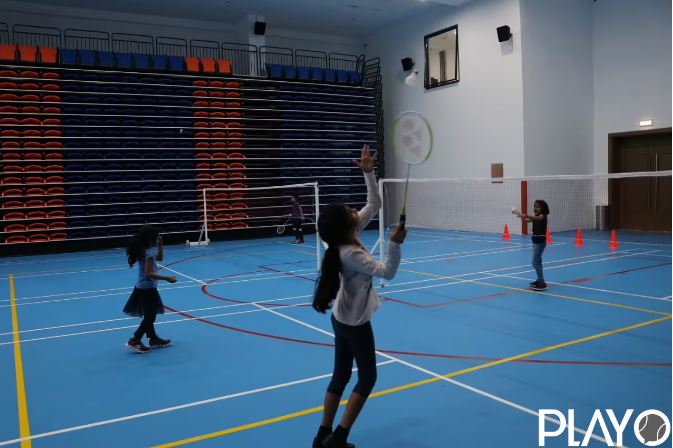 Ambassador International Academy offers various sports, namely, basketball, cricket, tennis, volleyball, netball, football and badminton. The badminton court is also used as a basketball court, so make sure you book in advance to ensure the nets are in palce by the time you arrive.
Timings: Weekdays (8PM – 11PM), Fri & Sat (7AM – 11PM)
Location: 24 B Street, Mirdiff area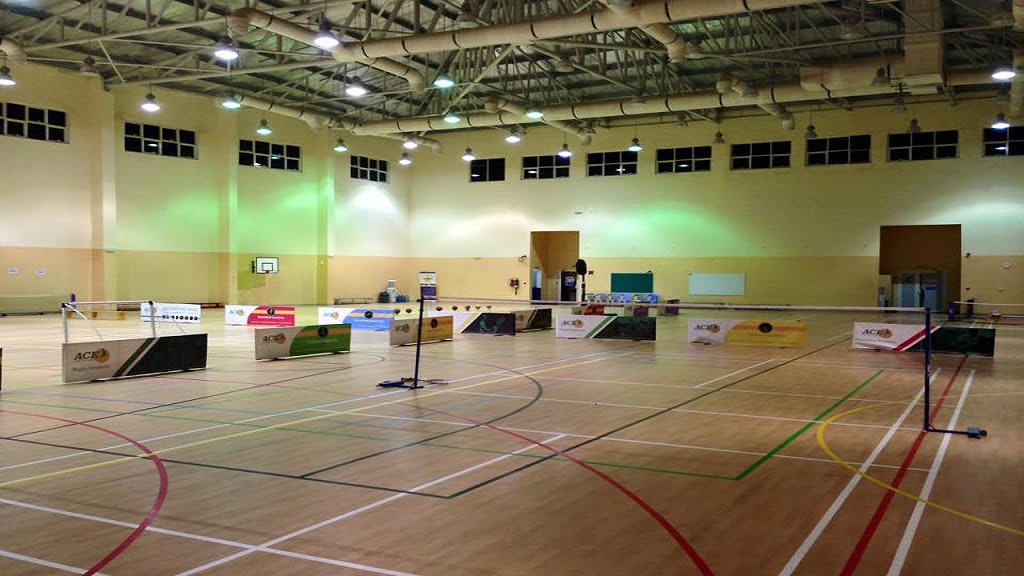 The venue is located in Star international school and is very close to Abaya Shopping mall. They have facilities for Football, Swimming, Badminton, Tennis and Basketball. You can book the badminton courts at 75 AED per hour.
Location: Muhaisnah 1
Timings: Weekdays (4PM – 12AM), Weekends (6AM-12AM)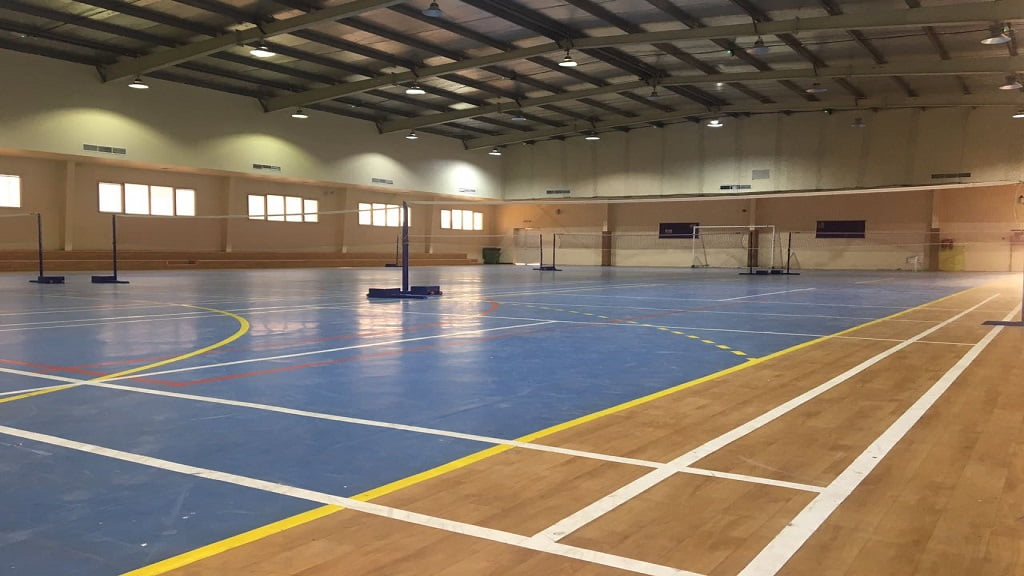 This venue is located at Dubai Arabian American Private School and houses facilities for Badminton. They also offer coaching for badminton here. Make your badminton bookings at 75 AED per court.
Timings: 6 AM to 12 AM (All Days)
Location: Al Quoz 4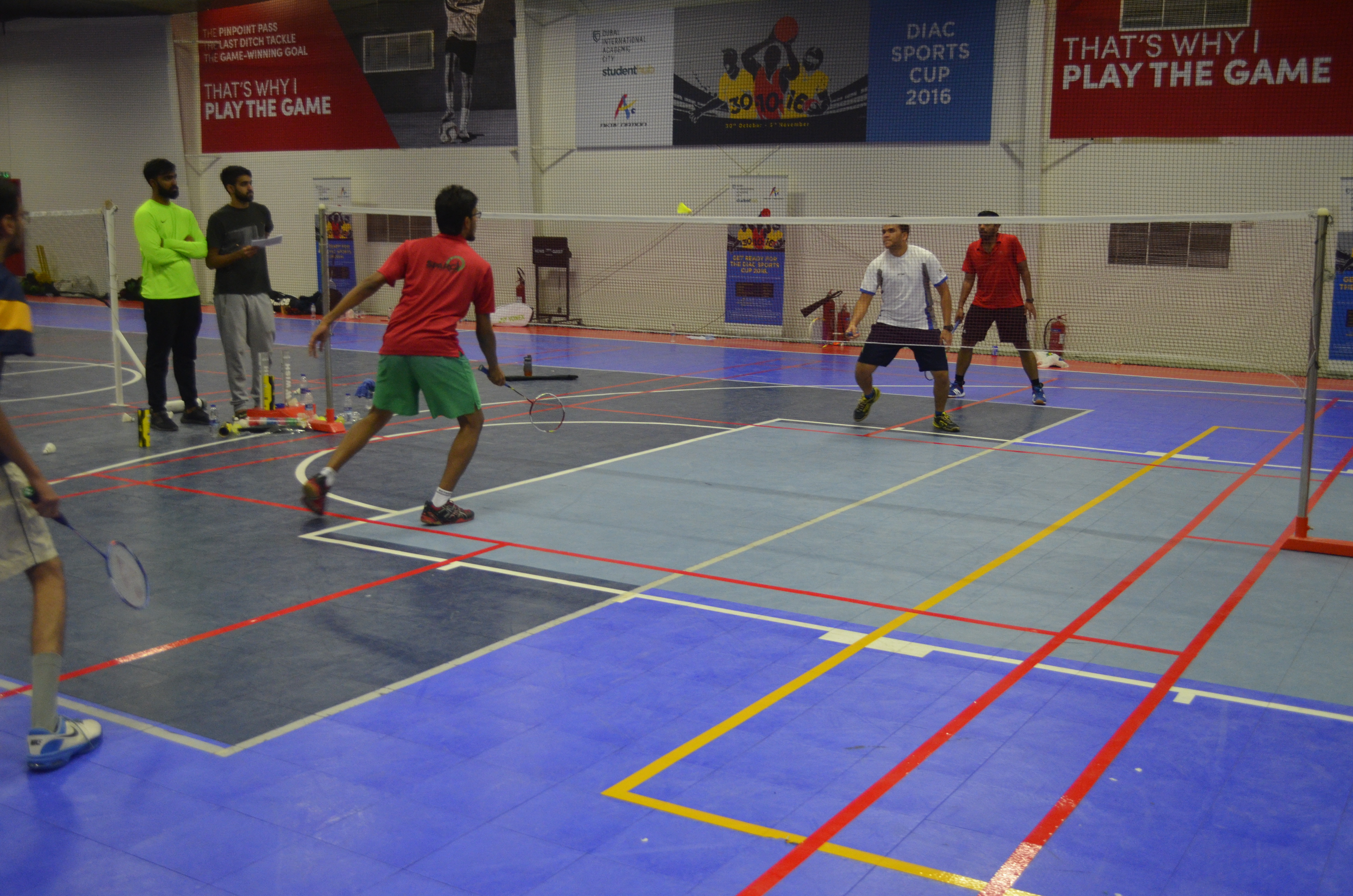 Aktiv Nation is a thoroughly air-conditioned arena of 26,000 sq.ft. They house facilities for Volleyball, Basketball, Badminton, Target sports, Futsal, Cricket and Beach Volleyball under one roof. Non-marking shoes should be worn inside the arena in case of all the sports and the management has every right to cancel the booking. Book the badminton courts at 75 AED per hour.
Location: Al Quoz
Timings: Weekdays (4PM-10PM), Weekends (6AM-10PM)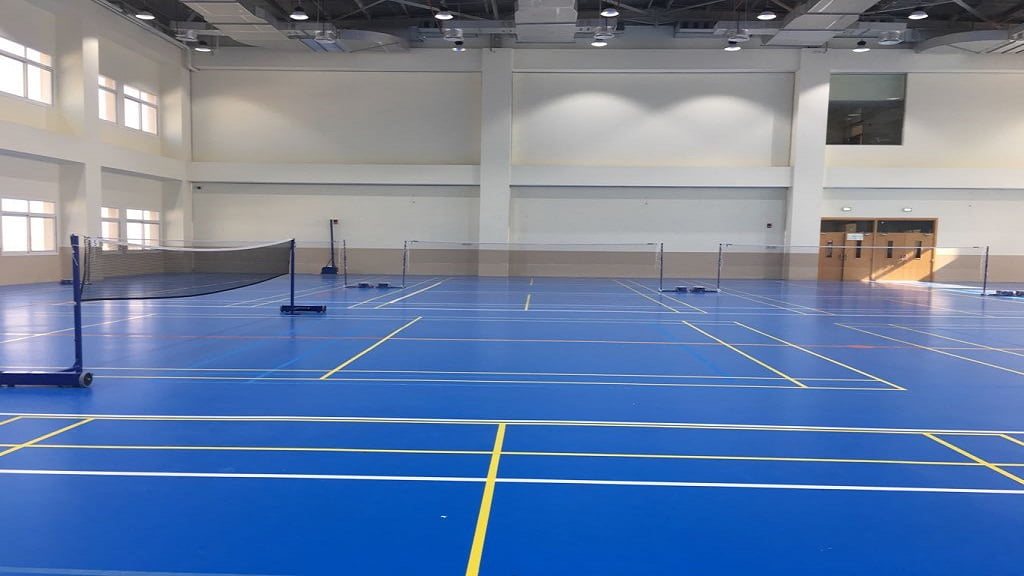 Cleopatra Sports Academy offers the best facilities at affordable rates in Dubai, making it a speciality. They have courts for Badminton, Basketball, Volleyball, Swimming, Football and Table Tennis. Got 50 AED? Then go ahead and book your badminton courts here.
Timings: 9 AM till 11 PM
Location: Al Asayel Street, Al Quoz Ind. 3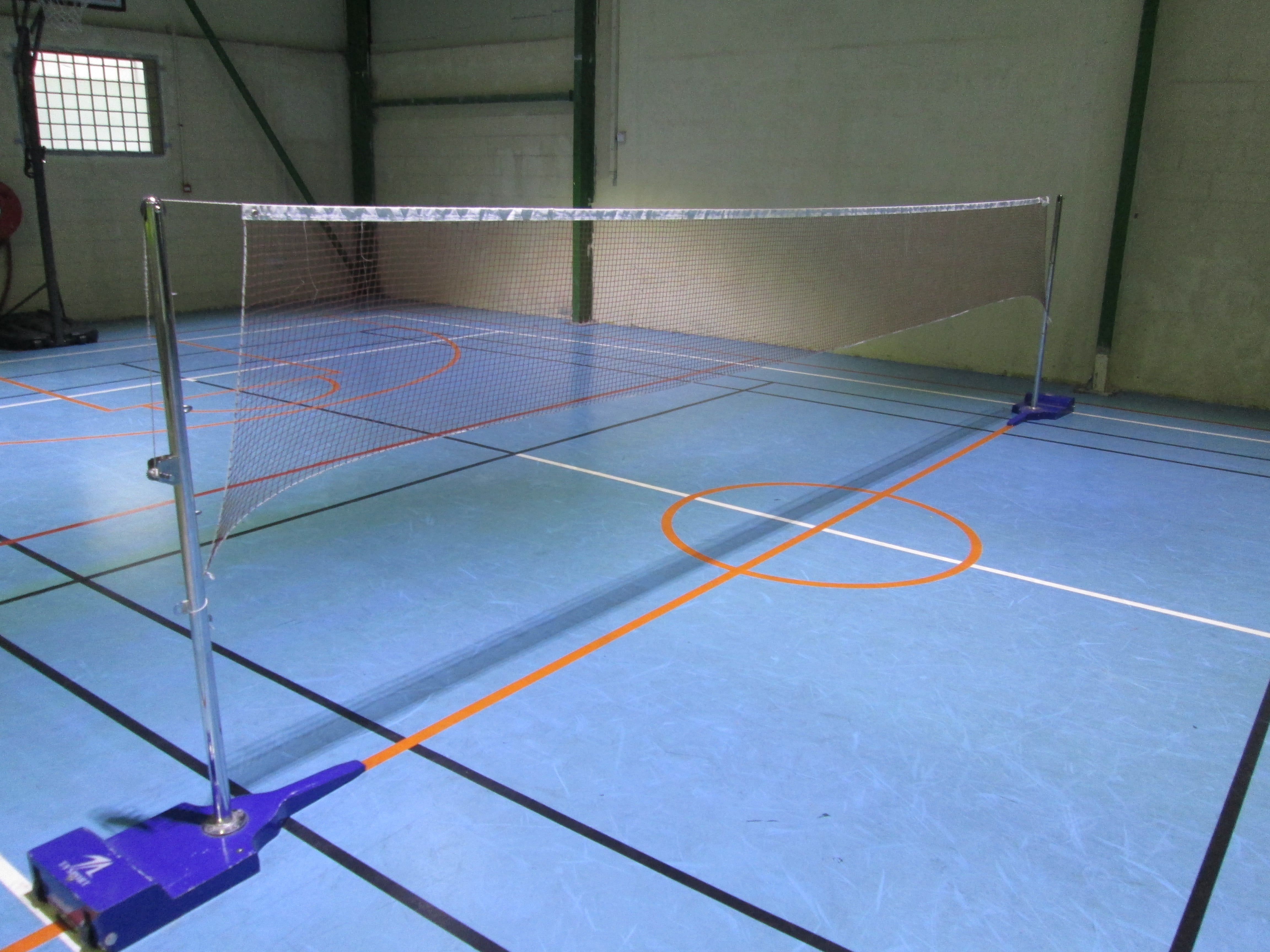 This multi-sport venue has facilities for Cricket, Table Tennis, Football, Badminton. Basketball and Volleyball. This is a huge door stadium with world class lighting facilities and houses an indoor synthetic badminton court as well. They charge around 75 AED per hour for badminton bookings.
Location: Oud Metha
Timings: 5AM to 12AM (All days)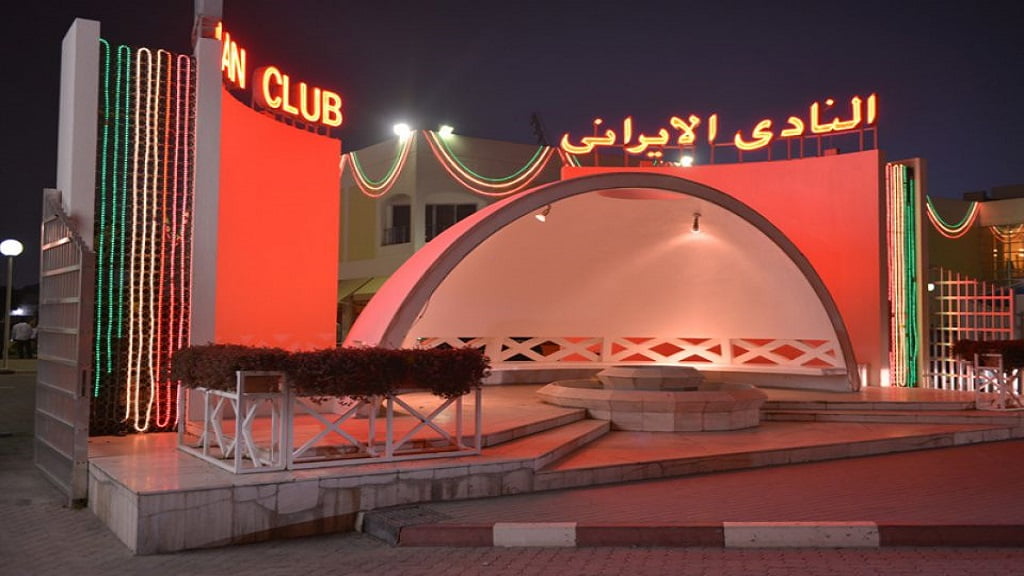 Iranian Club Dubai is located in Oud Metha and houses facilities for Badminton, Basketball and Football. The badminton courts are bookable for around 75 AED per hour.
Location: Al Quoz
Timings: 6AM – 11PM (All days)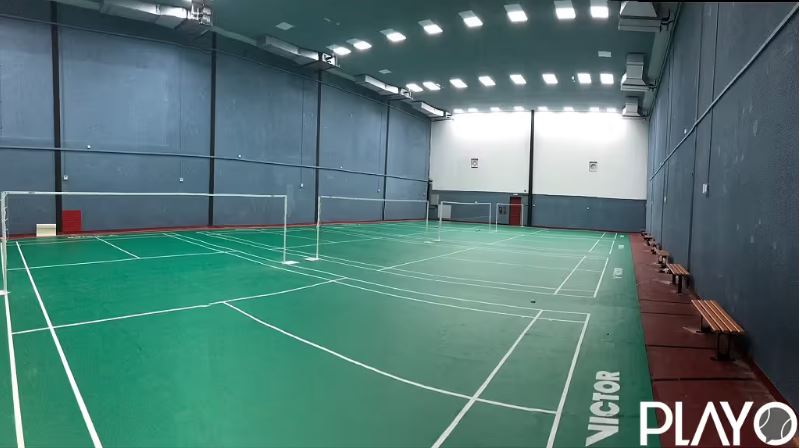 This venue is situated in Al Quoz. Apart from the three courts they provide, they also have BWF certified trainers for those who want to take their game to the next level.
To book these venues, download PLAYO app on your phone or make your bookings on the Sportsetech website. Select the respective sport and the venue and proceed with the booking. Also, check out the other venues on the app.
Read:
Cricket Grounds In Dubai You Need To Check Out