Let us find out what is Padel all about! And maybe, after reading the article, try it out.
I would not be wrong if I told that Padel is one of those hybrid sports that is spreading everywhere and people are loving it. The rules are just like Tennis and here, you can also hit the wall.
This sport is an amalgamate of Tennis and Squash. Though it is not as famous as Tennis; in Spanish speaking countries like Mexico, Spain and Argentina, Padel is popular.
The game teaches you a lot like any other sport and can be played by anyone, even if they do not have any previous sports experience.
Should be played between two pairs using Padel regulation rackets.
Every match begins with a cross, underarm serve.
Matches constitute three sets out of which two should be won, in order to win the match. Each set is made up of six games.
The opposition wins a point when the ball bounces twice, strikes you or your teammate or hits the fencing before reaching the net.
A court made of cement, artificial glass or synthetic material and the playing surface should be green, terracotta or blue.
2. Unlike Tennis racket, Padel racket doesn't have strings. The face measures 26cm x 29cm and the overall length of the racquet is 45cm.
Where To Play Padel In Bangalore?
InPadel is the place you are looking for! We have two courts, one in Sarjapur and another one in Hennur. Both of them are bookable on Playo.Â
Location:Â Sy No. 75, Central Jail Road (also called Matha Amritha College Road) Opposite Silverwood Regency Apartments, Close to Total Mall Sarjapur Road, Kasavanahalli
Facilities: Locker, Washroom, Equipment, Parking, First Aid.
Location: Hennur – Bagalur Road, Chagalatti Village, Jala Hobli, Bhadrappa Layout, Mitganahalli
Facilities: Locker, Washroom, Equipment, Parking, First Aid.
Here are few photos: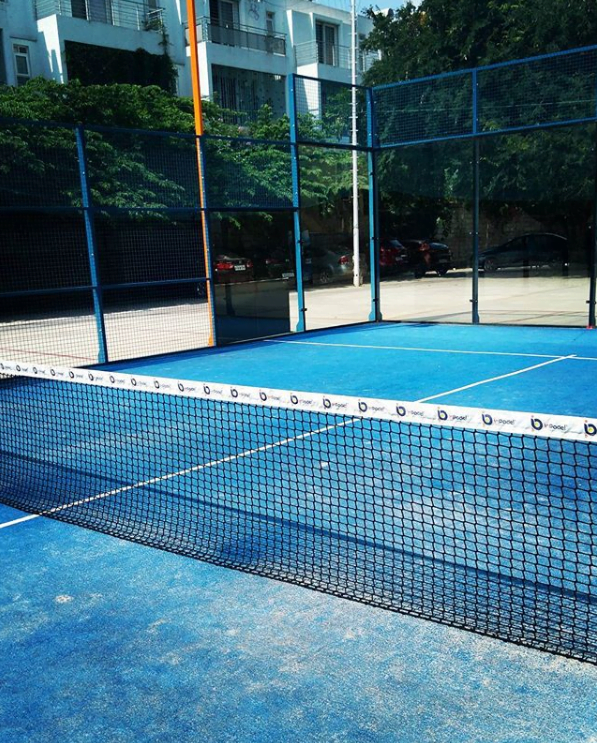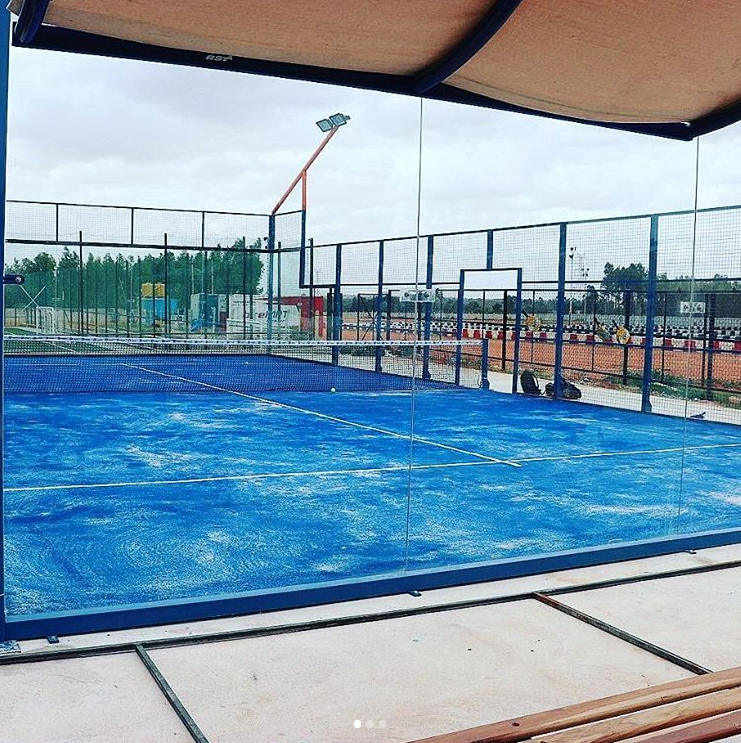 Padel is a team sport and is a game of speed. Therefore, you and your partner should be totally in sync with each other.
Conclusion:Â Padel will not only make you fit but also help you catch up with a new sport altogether. Play Padel because Padel is awesome!