The first 3X3 Pro Basketball League is coming to India next year and the showcase event will be organized between 16-17 September at the Ambience Mall, Gurugram. Some of the country's top basketball players will seize this opportunity. The International Olympic Committee has also approved this 3X3 format and it will debut at the 2020 Tokyo Olympics. Unlike the full-time 5×5, this format requires just a half court and the matches stretch to just 10 minutes – down from the four-quarter 48-minute standard fare.
Road to Mexico
India has a short term United Basketball Alliance (UBA) Pro Basketball League which is India's first professional men's basketball tournament. However, we still have to wait for the full-time 5X5 format for Indian basketball players. YKBK Enterprise Private Limited announced the International Pro Basketball League which will be promoted as 'Road to Mexico Tournament' on 19th of August, 2017 at New Delhi. YKBK has absolute rights from International Basketball Federation (FIBA) to organize the Road to Mexico tournament in India.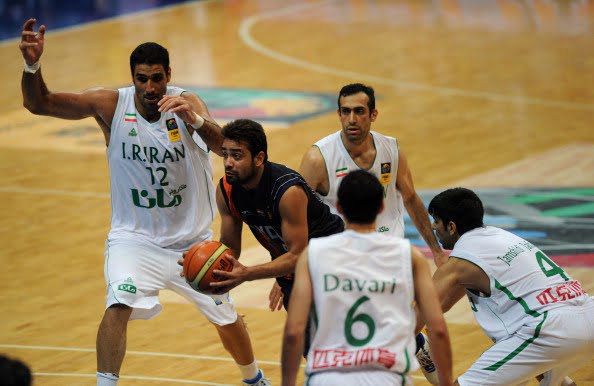 Six international teams – Hamamatsu, Alborada, Yokohama of Japan, the Malaysian National Team, Sri Lanka President's Team and a side from Maldives and six leading Indian club teams – ONGC, IOB, Railways Services, Ludhiana Basketball Academy, YMCA and Vijaya Bank will be participating in this two-day tournament. The winning team will get an entry into the FIBA World Tour Competition –Mexico City from 30th September to 1st October 2017 and cash prizes.
Rohit Bakshi, the Japan-based businessman and co-owner of Hamamatsu, who is promoting this tournament in India, confirmed that Amjyot, who has played at the highest level while representing World Tour runners-up Hamamatsu club, will participate in the Road to Mexico tournament. Bakshi added, "In a standard game you need to go to a stadium and spend your time exclusively on the sport. But here, non-sports lovers will stop and watch. This creates a whole new audience which is different from the club-supporting sports followers".

At the league's launching press conference Robert Riedlinger, the FIBA Development Manager, commented,
We found a committed partner in India. We trust Rohit Bakshi and his commitment to the format, that favours people with shorter height and that is also something that the FIBA has kept in mind. We have more than 150 countries that are actively participating in the World Tour and taking part in the international events. This number is expected to improve now that the sport is in the Olympics.
Also present at the launch ceremony which was held at Taj Mahal hotel in New Delhi were Yoshiya Katoh (YKBK Enterprise Pvt. Ltd. – Chairman), Rohit Bakshi (YKBK Enterprise Pvt. Ltd. – CEO), Neha Dhupia (Indian Film Actress & Host), Jyoti Jindal (Jindal PreFab – Managing Director), and Jitender Yadav (Pragati Infra Solutions Pvt. Ltd. – CEO & Founding Director).
The glitzy Ambience Mall will be the platform for India's stars, including Amjyot Singh and Inderbir Gill, and will immerse in a format targeted to get the Millennials fixated on the league. With the YMCAs hosting and their teams leading the charge – and with the 'Olympic sport' tag now firmly attached, 3×3 courts and tournaments are expected to rise.