Midfield Tips | Midfielders are required to perform multiple tasks in a football team.
To be a midfielder requires a person to be good at doing many things, technically and tactically, and it is often the midfielders who are the best players on the pitch.
Here, we take a look at ways that you can become a better midfielder (midfield tips):
Learn to pass the ball
Whether you're a deep-lying midfielder, a box-to-box midfielder, or an attacking midfielder, you will have to have good passing skills. A midfielder is required to play the ball long and short, and when under pressure.
Learn multiple passes – passing with the side of your foot, outside of your foot, chipping the ball, and different speeds with which the ball can be passed.
Positions to take while attacking
Positioning is key in football and is even more important as a midfielder. While attacking, midfielders must go forward according to the number of his teammates who are attacking, as well as the scoreline and time remaining.
Midfielders must also offer themselves for short passes, or 1-2s with the wingers, who can then bomb forward to make an impact on the game.
If you're a holding midfielder, you are probably expected to provide your defenders with security, hence shouldn't venture too forward and must hover in and around the centre circle.
A box-to-box midfielder can bomb forward and stay just outside the penalty box, while an attacking midfielder who is given freedom, can make late runs into the box and even go ahead of the centre-forward.
Positions to take while defending
While defending, a midfielder must close down spaces and passing zones of the opposition, and tackle to dispossess the opponent.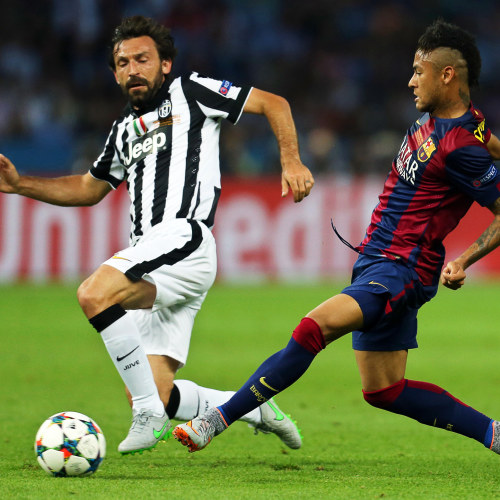 Defensive midfielders will have to provide their defence with a screen, shushing out attacks, playing the ball around at the back, and patrolling the penalty area for balls.
A central midfielder will have to track runs of opposition midfielders and shadow his opposite number when he's in the attack.
An attacking midfielder can cut off passes from the back of the opposition, putting pressure high up the pitch and forcing the opposition to go long.
Awareness and reading of the game
Midfielders have to don multiple roles when they step out on the pitch and an important one requires mental fortitude and discipline – reading the game.
[pullquote]A midfielder will have to be able to understand the positions to take according to the match situation, know when the opposition is going to intercept a pass or understand the pass that the opponent is to make and sully an attack. [/pullquote]
He will need to have a 360-degree vision of what is going in the game – which midfielder or fullback is going to make a run to pass to, will the forward come shortly to pick the ball up from midfield or run behind the defence, and more.
A midfielder will have to be smart and on his toes at all times. Players develop an understanding of the game the more they play, and by observing other quality midfielders.
Controlling the game
As highlighted in the previous point, midfielders will have to provide a balance in a team, filling in gaps, in attack and defence.
A good midfielder will have the match on a string, dictating and controlling the tempo of the match.
You will need to learn when to start attacks and from where exploiting weaknesses in the opponents by targeting an opposition player or employing various tactics to counter the opposition.
[pullquote]To become a better midfielder, you should know when to slow down the game or quicken it, with a long or short pass, or a shot on goal. [/pullquote]
As a midfielder, you are required to have great composure and technical skill, as well as the ability to dictate the play.
Improve stamina and strength
As a midfielder, you are required to go up and down the pitch, filling in gaps on the pitch in attack and defence, which requires a player to have great stamina.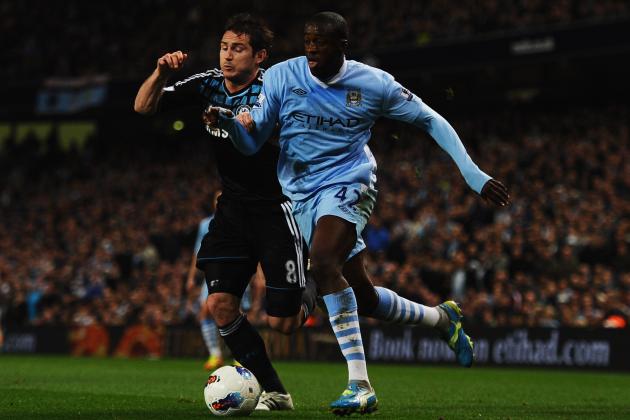 Midfielders are also required to be strong on and off the ball, to run past defenders as well as put a tackle in from time to time.
It is a myth that tall and strong midfielders are the ones that are successful; players like Iniesta and Scholes have shown that having a low centre of gravity can be useful while twisting and turning past players or playing a clever, quick ball behind the defence.
Master your shooting
One of the key ingredients of every great midfielder, midfielders have to know to shoot from distance or inside the box with accuracy and precision.
Learn to shoot high and low, with power and precision, to have a wide array of shooting options. Practice time and again to get better at your shooting as it is a key skill required of every midfielder.
To understand better about these midfield tips, watch the video.
Here is a video that will help you understand further:Â
FOLLOW US ON INSTAGRAM FOR SPORTS MEMES AND REELS!