Purchasing and playing with your new cricket bat is always exciting. But taking care of a bat is quite challenging!
Taking Care Of Your Cricket Bat Is Important
However, it is crucial that you follow the following steps before you step out and play. This will increase its lifespan and improve its performance.
Many of us forget that like other essentials we take so much care of, Cricket bat too requires some of our attention after we are done playing the sport.
Most of us, take out the bat while we have any game or match, use it for batting and keep it back in its place and do not take it out till next game or match.
Damages can happen if the bat is not taken proper care of, nonetheless, it is always advisable to take proper care of your bat.
Here are a few methods using which you can save your Cricket bat from unnecessary wear and tear:
Applying Linseed Oil


Linseed oil which is directly squeezed from flax seeds with no additives or preservatives plays a very important role in preparing and prolonging the life of a cricket bat. Not only does it stop the bat from cracking and shrinking but it also aids as a water repellent.
Light coats of oil should be put using a soft cloth or rag. These coats are applied only to the face, toes and edges. Each coat should be allowed to dry. This is a very important step because reports from manufacturers state that 50% of bats returned to them for repair are because they have not been sufficiently oiled or over-oiled. Thus, it is crucial that this is done properly.

Knocking-In
Knocking in is done to harden the bat before use. It is an essential part of the

preparation as the bats do better once they have been knocked in. You should beat the face of your cricket bat with a hardwood bat mallet or a leather ball which is put in a sock.
You must make sure that you knock every region of the blade. Strike the face and edges and slowly increase the force of the strike over time. You must spend a minimum of 2-3 hours knocking the bat.

On-going Maintenance


Cracks and minor damage is perfectly natural. With a little care, these may not turn into major problems. You can sand down the area that is compressed or cracked. Using sandpaper and then applying fibreglass tape is very helpful.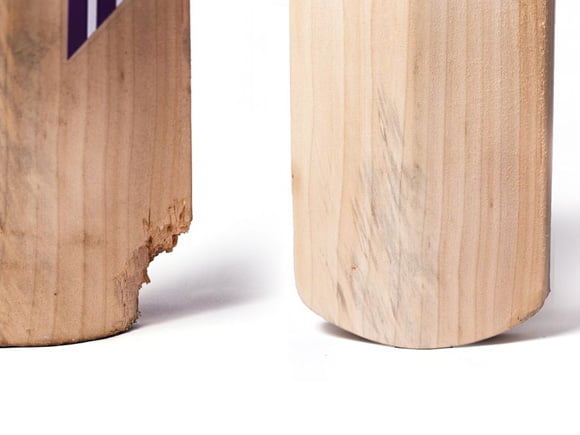 Apart from this, applying a light coat of linseed oil every 2 months is very helpful as it keeps it supple.
While storing the bat it is important that it is stored horizontally in a dry place.

Conclusion:
We leave you with a video that shows you how to take care of your cricket bat:
FOLLOW US ON INSTAGRAM FOR SPORTS MEMES AND REELS!