Football and Cricket buffs of the Hyderabad city have a space inside the Inorbit mall to look forward to after their outing. Walk into the famous Turf Sports at the Inorbit mall with your folks to set up a Football or a Cricket match and have a happy weekend. Wanna know more about the venue? Read ahead!
Location:
In the myriad of clothes and all the things you devour, there is a space that every sport lover can't afford to miss at the Inorbit mall at Madhapur. Turf sports is located just inside the grounds of the mall.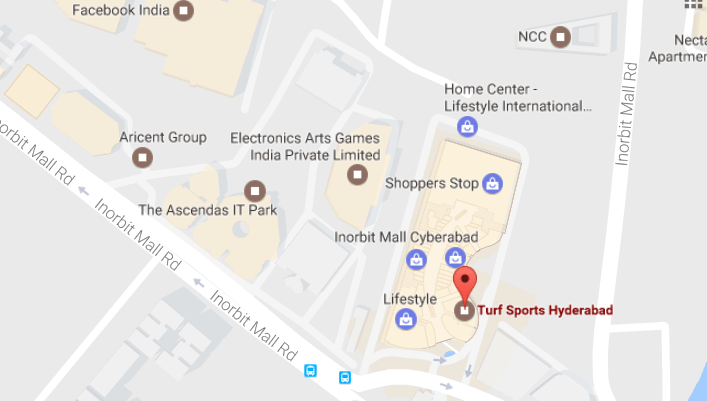 Facilities:
There is a lush green ground spread out at the venue which is used for Football as well as for Cricket. It supports 5 a-side/6 a-side formats of the game.
The venue is open from 6 am in the morning until 1 am at night. The ground is surrounded by amazing lights that facilitates uninterrupted play at nights.
The ground has facilities like Drinking water, Washrooms, Change rooms and First Aid.
To Book your slots for games at the venue, Download the PLAYO app on your phone. Browse for Turf Sports and book your slot starting from 60 minutes. You can also check out the other venues on the app.
You might be interested in: Hamsa Cricket Grounds.