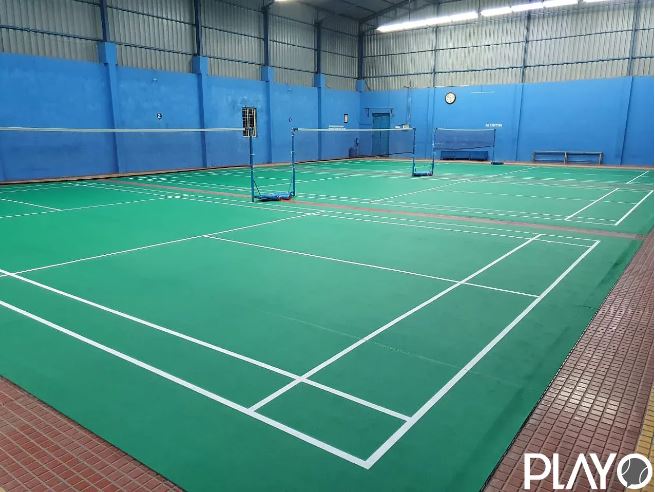 CJR Sports Centre is situated at Kukatpally in Hyderabad in the New Era High School road. If you have troubles with locating the venue, you could ask the residents for the famous Chittaramma Temple and CJR is just a 5-min walk from there. The venue is a 5-min drive from D.A.V Public school located in Vivekananda Nagar.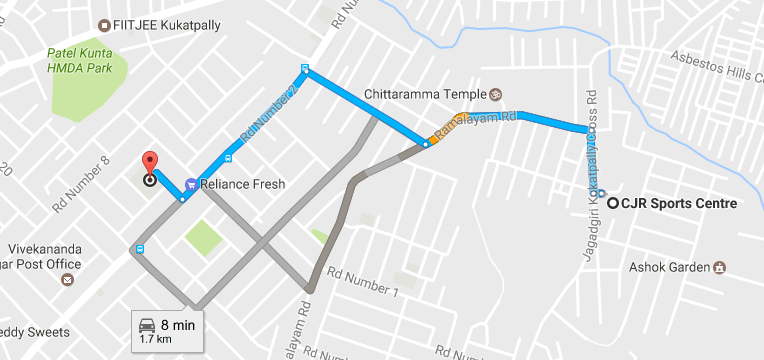 Facilities:
CJR Sports Centre opens at 5 am in the morning and closes by 11 pm at night.
The venue is laid out with wooden Badminton courts with 3 courts featuring new wooden flooring and 3 other old courts.
As Badminton venues usually suggest, only Non-marking Badminton shoes are recommended at the venue. They also request you to strictly adhere to the timings of the slot.
They have enough parking space for cars and bikes, so you could drive-in. Change room and Washroom are also available.
If you wanna book slots to play at the CJR Sports Centre, go grab your phone right away and download the PLAYO app. Make your bookings through the app and earn karma points. Check out the other venues on the app as well.
You might be interested in: Kayns Badminton Arena, Hyderabad.