Kayns Badminton Academy And Gym | The love between Hyderabad and Badminton never dies and that's why the city's been flooded with Badminton venues everywhere. Kayns Badminton Arena was launched in May 2016 with some world class facilities to favour the Badminton Enthusiasts.
Location:
Kayns is based at Golden Heights Colony, Upparpally. The landmarks surrounding this venue are GPR Swimming Pool, Sunrise Valley, ICBM School of Excellence and Eemaan International School. It is just a 5-minute walk from the Magistrate Court.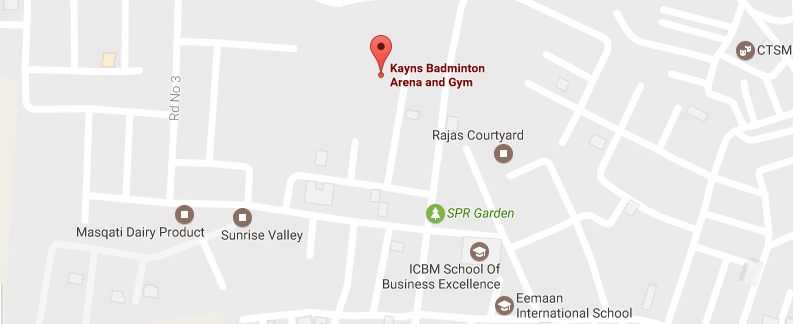 Facilities:
Kayns Badminton Arena is open from 6 am in the morning until 10 pm at night on Mon-Sat and 5 am- 10 pm on Sundays.
The venue is laid out with 5 wooden courts covered on top with synthetic mats to provide proper bounce and cushioning. Only non marking shoes are allowed on the courts and the racquets/shuttle cocks should be brought in by the players.
The management allows a maximum of 6 players on a single court. In addition to the Badminton courts, the venue also has a gymnasium.
Parking space is allotted for those who drive into the spot. They also have drinking water facility, Change rooms, Washrooms and First Aid.
To book your slots for matches at Kayns, download the PLAYO app on your right now and get going. You can also explore other venues and events on the app.
Also check out: Best 5 Non-Marking Shoes on Amazon