Yonex Badminton India Neeraj Mishra Interview | We were in a conversation with Harrison, the owner of Aadukalam, a multi-sport facility. Along with several insights about the sport, he told us about how Badminton is growing.
#1. Why do you think Badminton has been gaining popularity in India?
Harrison: The same reason why any sport gains popularity in our country. We started to show some results on the international scale and the popularity has started to go up.
#2. What are the age groups do you generally see playing this sport?
Harrison: The kids who come in for training start from 6 yrs and we have members who are 60+ who drop in to play pretty regularly.
In fact, 6 – 60+ has become a tagline in our sports facility over the last few months.
#3. What are the different types of surfaces people prefer playing?
Harrison: People are exposed to both wooden and synthetic courts here and the fascination is always around the wooden court but a good synthetic court with a well-packed rubber suspension is absolutely fine for playing. The criteria for playing revolves around the height of the roof, lighting and how well the court is maintained.
#4. What are the different types of rackets and equipment you see people using?
Harrison: Most of the beginners stick to the basic rackets in brands like Maspro or Yonex which are the most popular brands in Chennai at least. Maspro is more cost-effective and Yonex is the more international brand. Of course brands like Kawasaki, Artengo is also out with a lot of beginner models as well. The ones who invest in good rackets don't change very often.
And the one most popular nylon shuttle that is used is Mavis 350. It's the same everywhere.
#5. How important is using a proper racket?
Harrison: Proper gear is an absolute must if you want to improve. Getting a basic racket to start the trade is fine. But if anyone wants to improve they need to start using a proper racket. The quality difference between rackets is huge. The weight difference between rackets and the difference it can show in the game is very critical.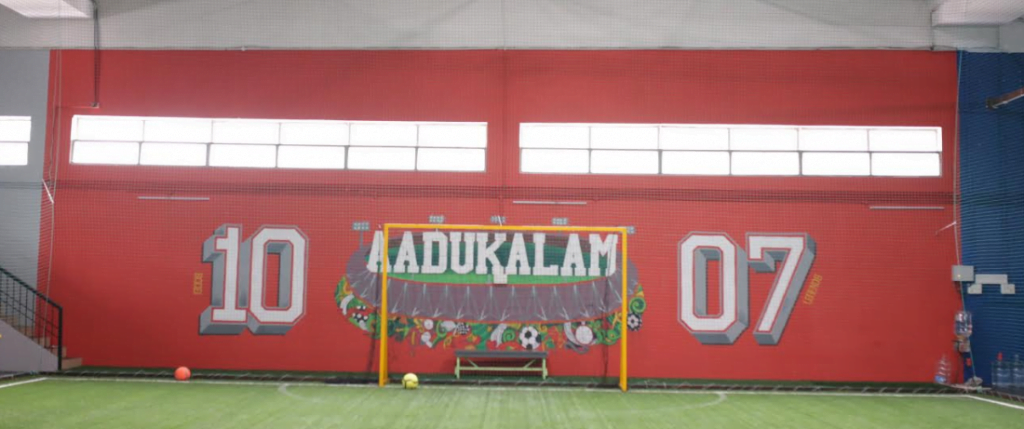 #6. How coaching helps kids improve the game?
Harrison: "Kalai Kalaikaaga Andru Kalai Vaazhkaikaaga." Art shouldn't be just for the purpose of art but for the purpose of life. This is something that we try to incorporate in our coaching.
It's more important than we realise. It's not just about the game. It's about what they learn through it. All the soft elements. Aspects such as discipline which is taught through a completely different perspective.
How to fall down, how to pick oneself up, how to react to criticism, how to be competitive and how to respect one another. The list goes on and on. I think these aspects that they learn will, in turn, improve their game and the fact that it is taught in a fun place using fun games make them more receptive to those ideas.
And of course, the technical aspects and strong basics will always create better players.
#7. Is coaching equally beneficial for adults too?
Harrison: Yes. It's almost equally important. For beginners, it's about the same but for someone who already plays badminton, the process of unlearning and learning could be a bit troublesome but then again that kind of players always have an unorthodox swagger in their game. So honing the skills, bringing some kind of discipline into their game which again results in an improvement in their game.
#8. What are the coaching academies you would refer?
Harrison: The basic thumb rule is the infrastructure should be good and the coaches should be certified. The credibility of the coach as a player comes secondary. The coach should be qualified to coach and that's the credibility that counts. So I guess any academy with certified Trainers Certificate is something that I would prefer.
Our academy has Football, Badminton, Table tennis, Skating and Gymnastics training available and the one thing we've been adamant about is the certification of the coaches. In fact, we urge them to pursue advanced certification in their fields and we also bear 50% of the course fee.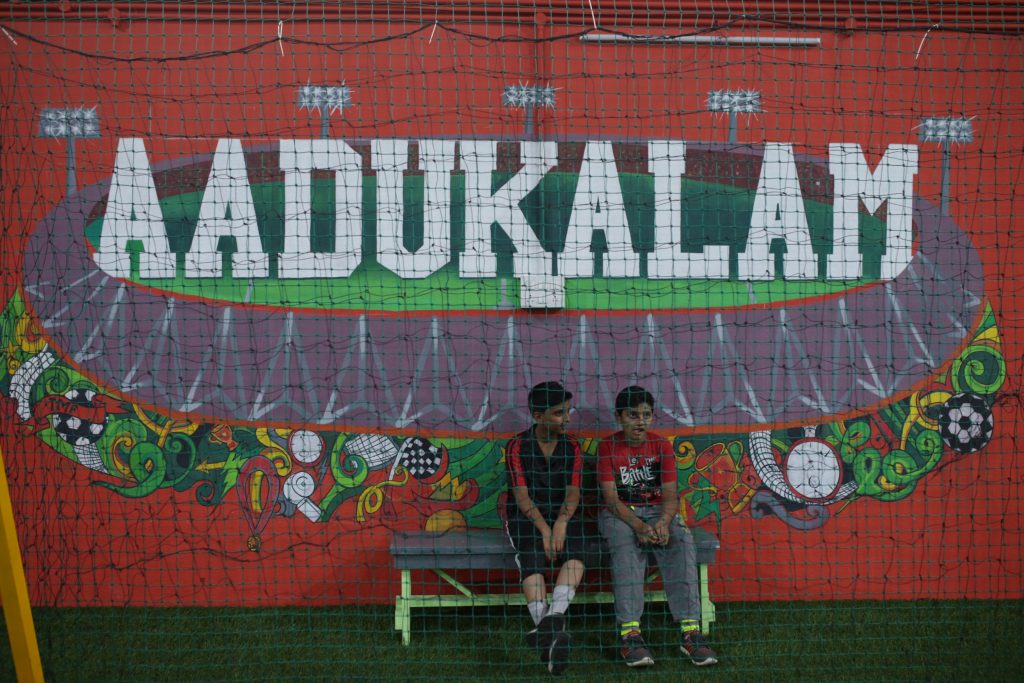 #9. Has the growth of venues impacted the popularity of Badminton?
Harrison: I think it's a two-way thing. Venues started coming up because the popularity went up and with this many numbers of venues popping up, the popularity is skyrocketing.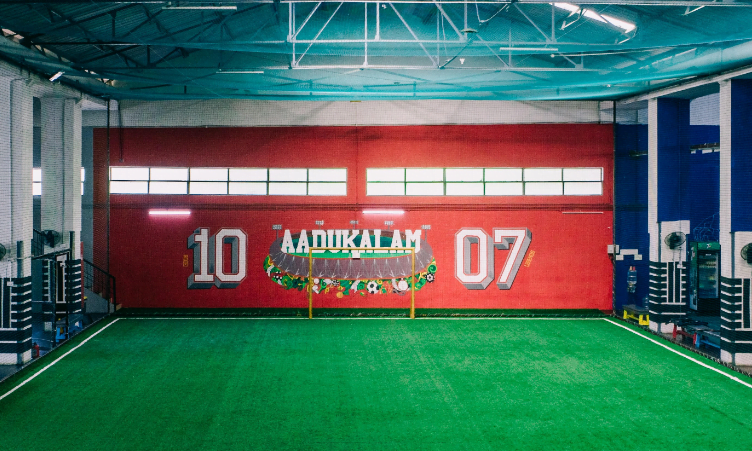 #10. Would you like to comment on the growth of Badminton venues across India?
Harrison: I think its kind of healthy as of now but then again we don't want to make Badminton another Cricket. We have so many wonderful sports and almost every single one of it needs to be developed in our country. Might as well put the might into one of those as well. One of the primary reasons we are a multisport facility is because we want to try and develop as many sports as possible at least in a small locality to start with.

#11. What is the future of Badminton in India?
Harrison: I think it's going to be the future. If we can get the people excited on a league in India or get them exposed to the international tournament, it's going to be magic. So excited about what we are going to achieve in the next ten years to start with.

#12. What will be your message to the kids who are playing Badminton now?
Harrison: Dream on. Don't just stop with the dreaming. Go after it. Give it your all. I promise you that you will not regret it.

READ MORE BLOGS!